All Posts Tagged With: "Kate Winslet"
SNEAK PEEK: Hollywood starlets know that it's all about glamorous hair when it comes to the red carpet. At the 2010 Golden Globe Awards, the industry's most beautiful actresses will walk the red carpet in hair styles created exclusively by Fekkai stylists. Adir Abergel will tend to the tresses of nominee, Sandra Bullock and presenter, Jennifer Garner, and Renato Campora will style presenter, Kate Winslet's, locks.
I recently had an amazing chance to interview actress Taylor Schilling who plays Nurse Veronica Callahan in an upcoming NBC TV series "Mercy". There are two other nurses in "Mercy": Chloe Payne played by Michelle Trachtenberg, and  Sonia Jimenez played by Jaime Lee Kirchner.
Schilling made her debut on the big screen in the role of Jackie in the First Independent Pictures film "Dark Matter," which co-starred Meryl Streep. The film, inspired by actual events, follows the journey of an ambitious Chinese scientist working towards his Ph.D. in America, only to be marginalized to the extent that he ultimately loses his way.
"Mercy" premieres Wednesday September 23RD 8/7c.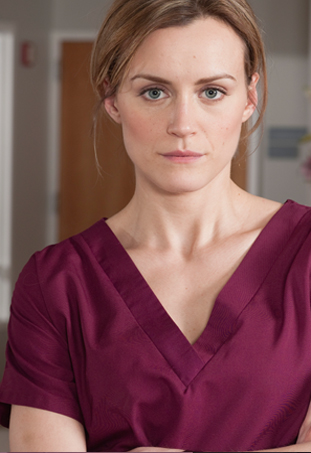 Taylor Schilling
In this interview Taylor Schilling talks to Marta Walsh about her beginnings in the acting world. What attracted her to Veronica's character on the new NBC show "Mercy". Taylor even shares with us some of her beauty secrets and her future plans.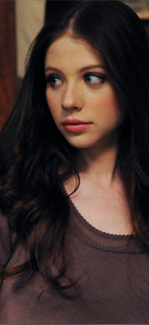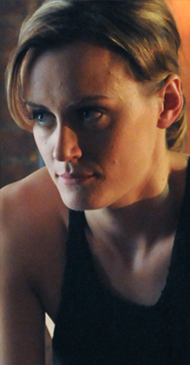 "Mercy" stars from left: Michelle Trachtenberg, Taylor Schilling, and Jaime Lee Kirchner
Marta Walsh: How did you decide on a career in acting, and what were some of your first breaks as an actress?
Taylor Schilling: I have wanted to be an actor for as long as I can remember…I studied acting in undergraduate and graduate school in NYC. Was only a year ago but seems like forever!
MW: What attracted you to Veronica's character on the new NBC show "Mercy"?
TS: I suspect on some level, everyone has experienced a life changing event that has left them feeling like a fish out of water back home. Veronica is trying to navigate through that feeling in her relationships, at work, with her family and friends…everywhere. She makes mistakes. She's flawed and she's raw. I appreciate her vulnerability and ferocity, her compassion and desire to do the right thing.
Watch "Mercy" trailer here:
Emmanuelle Chriqui looked stunning as always on the  "Entourage" premiere – Chriqui opens up to Women's Health (www.womenshealthmag.com) in the July/August 2009 issue on her exotic look, challenges she's faced in her career, and advice on how to embrace being different.
Embracing her uniqueness: "There's been a massive shift of consciousness. We have an African American president, there's been a huge influx of Latin talent in mainstream music and film, and there's a real audience for international films like Slumdog Millionaire. Guess what? The girl next door isn't necessarily blonde and blue-eyed anymore. So I don't feel like I need to morph into that All-American thing. Now it's about accepting who you really are and being proud of that. When you have confidence that's what becomes attractive to other people and makes them want to work with you and spend time with you."
Spring Hair and Color Forecast Plus Low-Cost Maintenance Tips fromStylist Rex Dador and Colorist Michelle Vance of Tom Brophy Salon .
Spring signals longer days and warmer weather as well as a desire for lighter and brighter colors, with the looks in fashion defined by couple of new lengths for short hair and long hair, as well as bolder more natural looking tones for haircolor.
According to Rex Dador, Stylist at Tom Brophy Salon in Beverly Hills, "Cuts are getting shorter–pixie length–like that of Rihanna or Victoria Beckham, and we will see lots of bobs such as Taraji P. Henson's graduated bob look at the 2009 Oscars. Bobs are timeless, versatile and can be easily modified from trendy to classic by cutting layers or leaving the hair one length." For long hair, he foresees it to be more mid length, with fuller bangs or fringe. "Jessica Alba wears this look on the March Elle magazine cover. Bangs add edge to long hair and they are cut much fuller this season," he adds.
Oscar wasn't the only accessory that sparkled at last nights show luxurious, brilliant hair shined its way throughout the main event. Pureology PureArtists Mary Katherine Hecht, Tyson Daniel, Sherilynn Smart, Darren Pena and April Webster and Wendy Belanger list the top three hair trends of last night's 81st Academy Awards along with step-by-steps for you to achieve the award show look at home. 
Top celebrities including Michael Shannon, Viola Davis, Amy Adams, Taraji P. Henson, Jane Seymour and Ted Danson, that attended the WOW! Creations Lifestyle Gifting Lounge at the Beverly Hilton Hotel received Pureology InCharge Firm Finishing Spray

…and GlossingMist Shine Spray in their gift bags.

Top hair trends at the Oscars:
1. Elegant Partial Up-Do as seen on Angelina Jolie
2. Futuristic Mold as seen on Kate Winslet
3. Chic Chignon as seen on Natalie Portman
Elegant Partial Up-Do: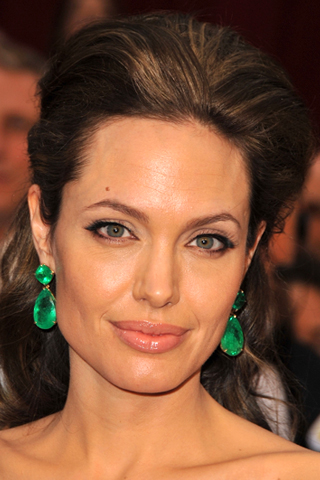 Angelina Jolie.
1. Set the hair with a 1.5 inch curling iron using Pureology InCharge Flexible Styling Spray. Pin the curls, let set and cool.
Lancôme graced the faces of three Best Actress nominees: Kate Winslet, Anne Hathaway and Angelina Jolie.
Kate Winslet looked beautiful in a multi-toned one shoulder YSL dress. Celebrity makeup artist Jillian Dempsey wanted to create a classic, natural look.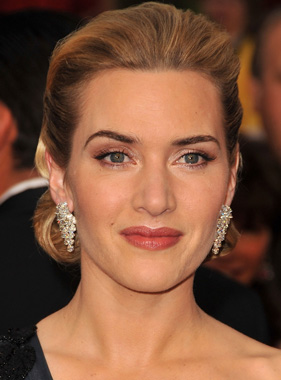 First, Jillian Dempsey prepped Kate's skin with Lancôme La Base Pro primer to create a smooth canvas for a polished complexion. She lightly brushed Lancôme Brow Expert in Naturel on the brows to play up their natural shape. Jillian Dempsey for Avon Pro Eyeshadow Trio in Ice Shimmer was applied to the eyes and the lashes were coated with Jillian Dempsey for Avon Pro Mascara in Black. To create a sheer, neutral colored lip, Lancôme Color Fever Lipstick in Old Flame was applied for a soft, matte finish.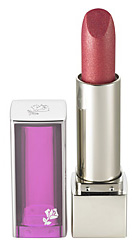 Lancôme Color Fever Lipstick in Old Flame.
Anne Hathaway looked regal in a sparkling jewel encrusted Armani Privé gown. Her makeup look was sophisticated and elegant.
This year for the 81st Annual Academy Awards three of the most beautiful hair styles seen of the red carpet were created exclusively by Fekkai stylists using Fekkai products.
Frederic Fekkai's Renato Campora tended to the tresses of Best Actress Nominee, Kate Winslet. INSPIRATION: A modern day Grace Kelly that compliments her total look and silhouette. A wavy texture with a dynamic shape.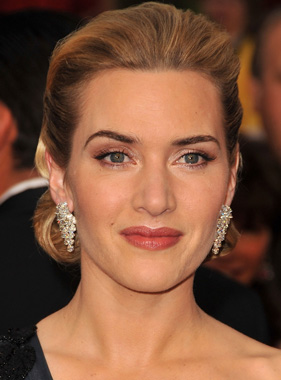 Kate Winslet.
How to get Kate Winslet's Oscars 2009 Hairstyle: Start by applying FEKKAI MORE ALL DAY DENSITY STYLING WHIP on wet hair. Blow-dry smooth with the FEKKAI EXTRA LARGE ROUND BRUSH to create some volume. Then use a one inch curling iron and let it set for 20 minutes. Brush it through and use the FEKKAI COIFF MAGNIFIQUE ULTRA LIGHT FINISHING CRÈME at the ends to help roll hair under. Finish with FEKKAI SHEER HOLD HAIRSPRAY.
The products all by Fekkai: Fekkai More All Day Density Styling Whip ($25), Fekkai Extra Large Round Brush ($65), Fekkai Coiff Magnifique Ultra Light Finishing Crème ($23), Fekkai Sheer Hold Hairspray ($23)
Frederic Fekkai's Adir Abergel styled Best Supporting Actress, Marisa Tomei's locks. INSPIRATION: Cascades of soft movement mirroring the twists and turns of the dress.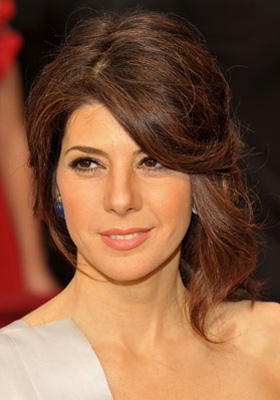 Marisa Tomei.
81 Academy Awards red carpet looks: If winning every movie award ceremony is a recipe to looking beautiful, then Kate Winslet is the proof. Kate Winslet's red carpet look at the 2009 Oscars is of a quintessential Hollywood starlet. Everything from her hairstyle, accessories, and dress. We love you Kate!
Tell us what you think! Does Kate Winslet looks hot or not?
Hollywood starlets know that it's all about glamorous hair when it comes to the red carpet. At the 2009 SAG Awards, the most sought after actress, Kate Winslet, will walk the red carpet with her hair styled exclusively by a Fekkai stylist using Fekkai products.
Renato Campora will tend to the tresses of the twice nominated, Kate Winslet.