All Posts Tagged With: "Katharine McPhee"
Singer Katharine McPhee and actress Lizzy Caplan made their mark on the red carpet at US Weekly's Hot Hollywood Awards and the Party Down Season Two Premiere Party respectively! mark Celebrity Makeup Artist Jamie Greenberg provided her expert makeup tips for recreating their stunning looks.
Jamie Greenberg Explains How She Created Katharine's Red Carpet Look:
Eyes
"To prep her eyes, I started by applying mark Please Hold Eye Primer followed by a light dusting of mark I-mark Custom Pick Eye Shadow in Whisper under the brow and Latte on the lid and crease. I then placed a dab of mark Crystal Shimmer Luminous Loose Powder in Bronzette to each eye lid to give a gorgeous texture.
Katharine McPhee is definitely looking different these days. I call it "The Hollywood Transformation". First thing you do is dye your hair blonde! Think Marilyn Monroe, Madonna, Lady Gaga, Gwen Stefani, even Lindsay Lohan. Blonde seems to be the ultimate Old Hollywood glamour symbol. And I love how Katharine McPhee waves her hand to fans, very regal or very Hollywood. Even the hairdo is similar to Marilyn Monroe's: short wavy bob parted to the side. To finish the look: add red lipstick. I approve Katharine McPhee's new hair color. The questions is: Do you?
Do you see any similarities between Katharine McPhee and Marilyn Monroe's hair and makeup?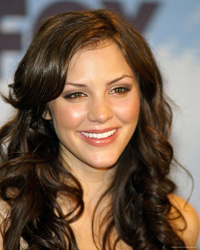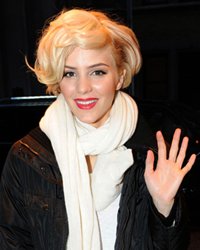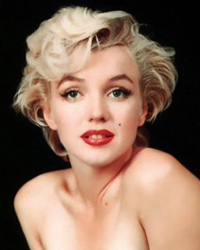 From left: Katharine McPhee in brown hair, then blond hair, and Marilyn Monroe
Here some of the beautiful celebrities who attended the Glamour Magazine 2009 Women of the Year Honors last night.
Rihanna: wow look at the dress, and Rihanna's hair color is looking blonder by the second. Personally I'm not a huge fan of Rihanna's hairdo. Maybe her stylists try to position her as edgy and different, but I much prefer Rihanna in longer more feminine hair. But, this is just me.
On September 10th, American Idol's Katharine McPhee and the leading beauty retailer ULTA honored the inspirational achievements of Step Up Women's Network at a Hollywood luncheon and celebrated the launch of YouAreMyInspiration.org, an innovative fundraising website in support of underserved teen girls.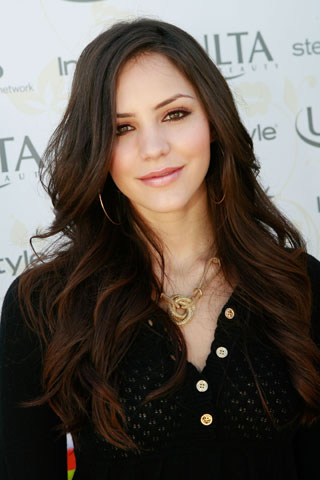 Step Up Women's Network is a nonprofit organization dedicated to strengthening community resources for women and girls. Attendees included leading influences from the beauty, entertainment and publishing industries as well as local girls involved in the Step Up's teen empowerment programs.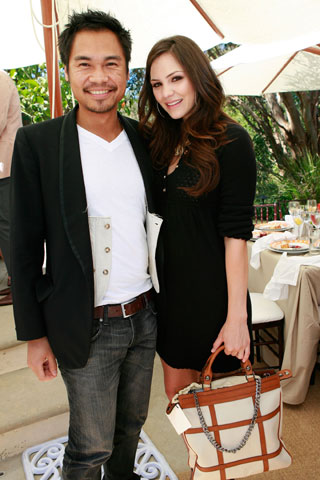 With support of ULTA, YouAreMyInspiration.org was created as an interactive online gift house where women can honor someone special in their lives while helping to create better futures for underdesrved teen girls.  Visitors to the site can acknowledge visionary women who have inspired them with a special "inspiration gift" donation to Step Up Women's Network.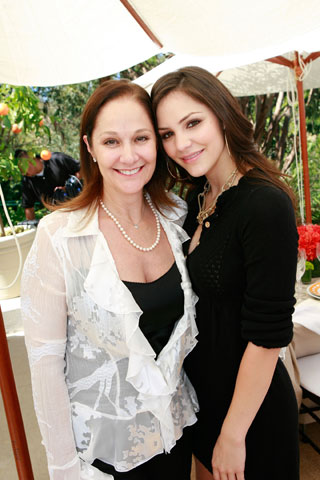 Each donation directly benefits teen girls.  Donation of $50 or more, the honoree will receive a limited edition necklace symbolizing the power of inspiration, designed through the collaboration between ULTA and famed jewelry artist Isabelle Bijoux. 
Be&D, a luxury handbag brand created by Be Inthavong and Steve Dumain, designed and exclusive handbag for the event.  Celebrity chef Akasha who is also know for her creative organic meals catered the luncheon.