All Posts Tagged With: "Katie Chonacas"
I met up with Actress Katie Chonacas backstage at the Maggie Barry show this week during LA Fashion Week.

Katie Chonacas (left) Marta Walsh (right). 
Katie Chonacas looks like the young Demi Moore and quite stunning in real life. Katie was wearing a pretty green dress and high heels, and brought her favorite person in the world, her Grandmother.
Katie Chonacas is one star whose rise to success is imminent. Over the next year Katie has eight films that will have theatrical releases. She will be next seen opposite Robert De Niro and Al Pacino in Righteous Kill out today. She can also be seen opposite Jessica Simpson in Major Movie Star.Katie will be seen in A Perfect Getaway with Milla Jovovich and Timothy Olyphant and Streets of Blood opposite Val Kilmer and Sharon Stone – both out in 2009.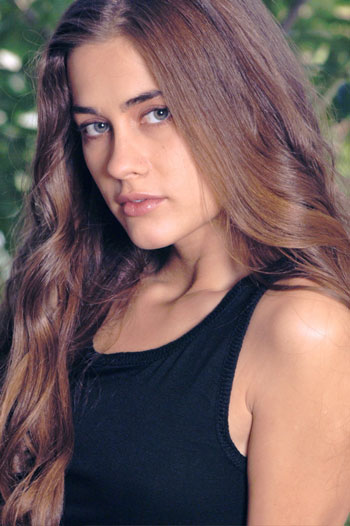 Actress Katie Chonacas.
She is currently preparing to shoot Werner Herzog's The Bad Lieutenant: Port of Call New Orleans opposite Eva Mendes and Nicolas Cage. Katie is also a singer and has just finished her first tour with 50 cent and the G-unit camp. Katie flew to Spain to open for 50 and sang her first song "SO N2 U". Katie also just wrapped shooting 50's latest new music video directed by film maker Charles Winkler. The video "Burn Me" will be his first single off of his latest album, due for release this year. Born and raised in Detroit, Michigan, Katie moved to Los Angeles, California seven years ago to follow her acting passion.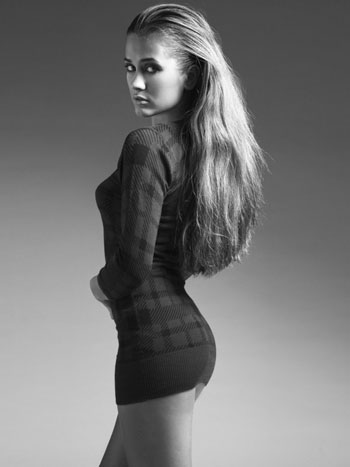 In this interview for Beauty Interviews with Marta Walsh, Katie Chonacas talks about her role in Jon Avnet's latest film Righteous Kill opposite Al Pacino and Robert De Niro which is scheduled to be released in September 12th 2008, her singing career and collaboration with 50 Cent, where she draws her incredible discipline for success from, and some of her beauty secrets.
Why have you decided on a career in acting?
I don't think I chose acting, I think acting chose me. I always love entertaining people and I get excited making other people laugh. It's a challenge and so much fun.