All Posts Tagged With: "Katy Perry's Hair at the Grammys"
Katy Perry's hair looked edgy-elegant and movie star fabulous for the Grammys last night. Mix-up a cool blend of Marilyn Monroe from "How to Marry A Millionaire" and a touch of Elizabeth Taylor and they were Katy Perry for the night.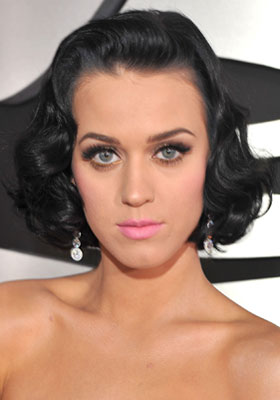 Award-winning celebrity stylist Enzo Angileri styled the glam-noir look. Enzo's favorite black and white Italian films and thoughts of La Dolce Vita were all part of the inspiration. Angileri styles the hair of the world's most beautiful women including Charlize Theron, Jennifer Lopez, Nicole Kidman, Faith Hill and Demi Moore, and has won numerous awards for his film work.
"Katy's black hair looks fantastic on her," says Angileri, "and the dress she wore was pure glamour. This look shows off her beautiful face and features, and emphasizes high-energy shine and the silky texture of her
hair."