All Posts Tagged With: "Ken Paves"
Ken Paves wanted both Eva Longoria and Victoria Beckham to look "effortlessly chic" at the 17th Annual Elton John AIDS Foundation Oscar Party, on February 22, 2009.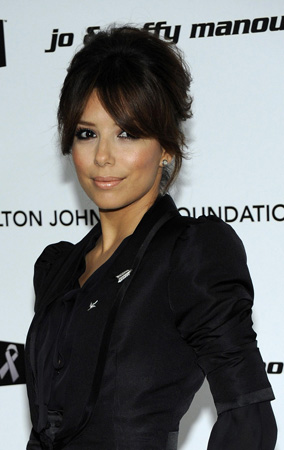 Eva Longoria Parker.
"Eva's hair was based on Bridget Bardot/Sophia Loren – for inspiration. I wanted to pair something ultra feminine yet pulled back and chic with her tuxedo. I began on her almost completely air-dried hair and sprayed volumizer (Try, Ken Paves Healthy Hair Volumzing Spray, $ 24) throughout.

I recently interviewed the fabulous celebrity hair stylist Ken Paves for Beauty Interviews.com.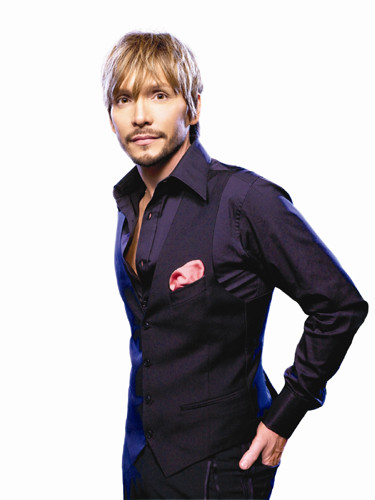 I know Ken Paves was attacked by the paparazzi after dining at Madeo on Beverly Boulevard on Saturday night with Jessica Simpson, so I really hope Ken is doing well.
Ken Paves was dubbed by the media as "the hottest hairdressers in Hollywood". Ken Paves is often recognized as Jessica Simpson's hair stylist and for his work with a variety of other high profile clients, such as: Jennifer Lopez, Eva Longoria Parker, Fergie, and Jessica Alba to name a few. In this interview, Ken Paves talks about his beginning as a professional hair stylist doing several international magazine covers with Nikki Taylor, how did his business relationship with Jessica Simpson evolve, how did the concept for Hairdo a line of clip-in-hair extensions come about, his must-have hair styling tools and products, and why using self-expression is so important when it comes to hair.
Marta Walsh: When did your interest in hair design begin?
Ken Paves: I grew up with my father working 7 days a week in the auto industry. My mom worked part time jobs and raised 3 boys. I would sit outside of my mom's bathroom as a "spectator" whenever she would do her hair and make up. This was only usually during the holidays or family functions. I was in awe at how these rare moments of self made her feel. My mom is my muse and has also appeared in the media with me. When my father retired from the auto industry after 32 years, he made me promise him I would choose a job that I would love to do after 32 years. It's been 14 years and I still love it. I love to help women recognize their own beauty and to feel confident about themselves – that is beautiful.