All Posts Tagged With: "Kerastase"
Celebrity hairstylist Giannandrea worked with Dianna Agron at the Los Angeles premiere of GLEE : The 3D Concert Movie on Saturday, August 6th. Beauty Inspiration: "My inspiration for Dianna for the Glee premiere was 'British rocker/sexy/messy.'"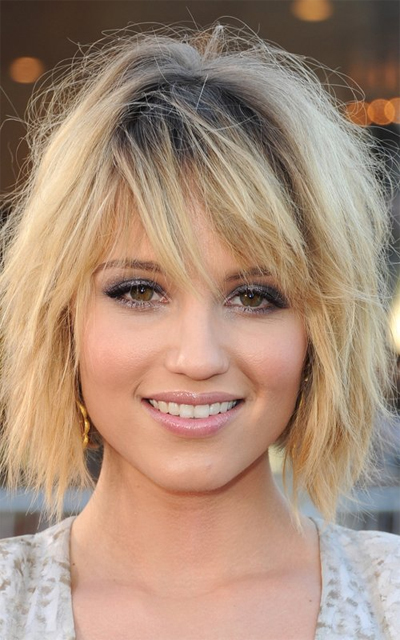 How to get Dianna Argon's hairstyle:
We got the word that Richard Ward Hair & Metrospa, a L'Oréal Professional salon that uses Kérastase in the hair spa area, has been Kate Middleton's favorite salon for 8 years. It was here where the magic happened and her half up/half down style was created. Kate's bridal look, which was styled by James Pryce, with support by Richard Ward, is dubbed the "Demi Chignon" – an up-do style which combines a classic bridal look with a regal, couture finish.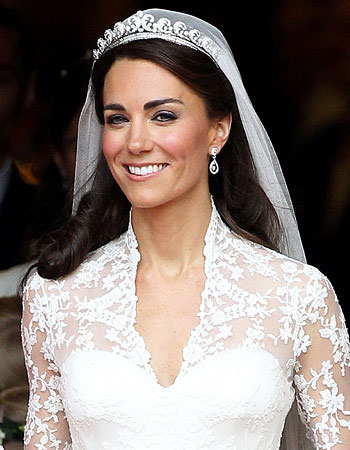 The focus of this style was Kate Middleton's gorgeous tiara, which was set just back from the hairline. Hair was swept away from Kate's face while height was created at the crown area. Romantic waves were positioned back from her shoulders to allow the detail of her wedding gown to be shown.
Olivia Wilde and Julianne Moore sported thanks to Terry Mullet for Kérastase & Giannandrea for Kératase using none other but Kérastase products. The products were used to create beautiful looks and are all available at www.kerastase-usa.com.
Oliva Wilde. Overall Look: chic French Girl look.
Marta Walsh has just found out that celebrated hair stylist Giannandrea from The Wall Group will be exclusively using Kérastase to get Golden Globes Best Actress nominee and presenter, Julianne Moore, red-carpet ready for Sunday's awards!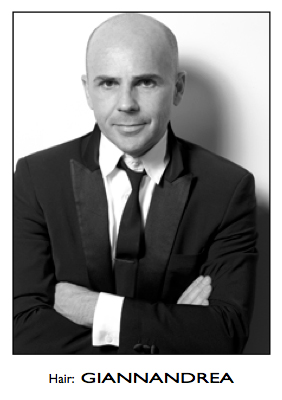 Hair: GIANNANDREA
Recognized as one of the industry's most respected hairstylists, Giannandrea has worked with top photographers Steven Meisel, Patrick Demarchelier, Terry Richardson, and Mark Seliger. His impressive celebrity clients include Julianne Moore, Cameron Diaz, Demi Moore, Eva Mendes, and Drew Barrymore.
Marta Walsh has just found out that Terry Millet from The Magnet Agency will be exclusively using Kérastase to get Golden Globes presenter, Olivia Wilde, red-carpet ready for Sunday's 2011 Golden Globe Awards.
It's been a long but fun beautiful year here at Talking Makeup. I've tried many beauty products and fell in love 100 plus times. Here is the list of my favorite hair products for 2009! I really hope you all enjoy "The List" and love them as much as I do:)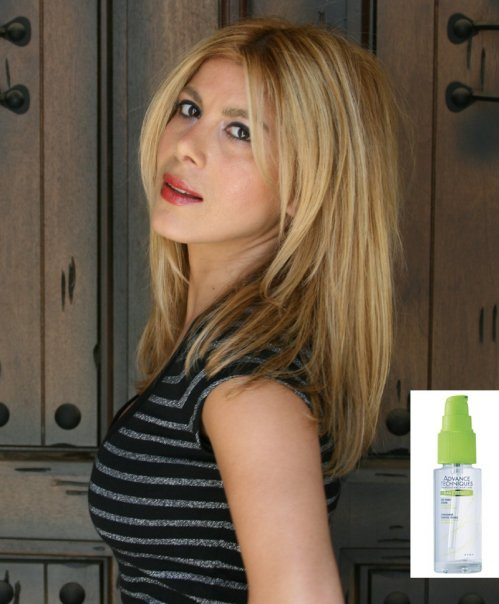 Marta Walsh is having a great hair day thanks to Avon Advanced Techniques Dry Ends Serum:)
Shampoo & Conditioner
For Blonde Hair:
1. Pantene highlighting expressions
2. John Frieda Collection sheer blonde
3. Redken Blonde Glam
Frizzy hair, dry hair, color treated hair:
1. Pantene Smooth Vitality
2. Pureology supersmooth and Pureology hydrate
3. Living proof no frizz
4. Paul Labrecque Repair
5. Moroccanoil moisture repair
6. L'Oreal Professionnel Paris vitamino color
7. Pantene Pro V Restoratives Frizz Control
8. L'Oreal EverPure Moisture
9. Leonor Greyl nourishing shampoo for long and dry hair
Bree Turner is an actress who began her journey in Hollywood as a professional dancer. Bree was a background dancer in such hit films as The Big Lebowski (1998), She's All That (1999) and Mike Myers' Austin Powers: The Spy Who Shagged Me (1999). Bree's love for performing and being on stage makes acting a natural transition. Most recently, Bree Turner can be seen opposite Katherine Heigl and Gerard Butler in The Ugly Truth.
I caught up with Bree Turner via telephone from Los Angeles early in the morning few months ago, to talk about her beginnings in Hollywood, her role film The Ugly Truth opposite Katherine Heigl, future career plans and even some beauty secrets!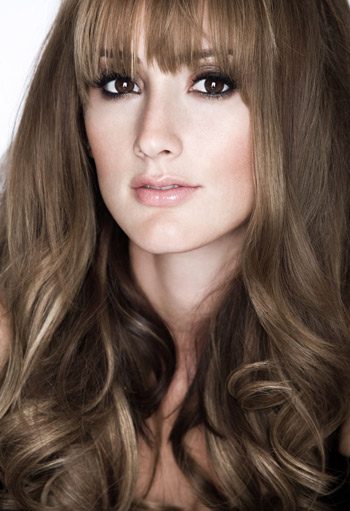 Actress Bree Turner
Marta Walsh: How did you decide on a career in acting, and what were some of your first breaks as an actress?
Bree Turner: I started out as a dancer which got me on stage. I was pretty shy as a kid so my mom decided to enroll me in a dance class, and I fell in love with being on stage and performing. I danced all through my teens and early 20's. Dancing brought me down to Los Angeles with a dance scholarship in UCLA. I heard that you can actually make money as dancer, so I got a dance agent and began working in commercials, music videos, and the Grammys. I did that for about 6 years. I then decided to pursue acting. I was so in love with being on set and movie making. I loved movies since I was a baby. It was the only thing that would calm me down. I was very colicky as a child so my mom would take me to watch movies. Grease was the movie that would stop me from crying. Dancing, performing, and being on stage is all I've done forever, it's all I really know.
Fall will soon be turning into winter- wreaking total havoc on your hair! Did you know that in order to keep hair healthy during the winter months, you should begin preparation now?
"The winter months tend to dry out hair, causing lots of static and frizz," says Jackie Stevens, expert stylist at Gatsby Salon (www.GatsbySalon.com ) in Green Brook, NJ. "Static is the result of lack of moisture in the hair fiber- so once static becomes apparent deep conditioners should be applied to the ends of hair in an attempt to re-nourish the hair fiber as quickly as possible. This will ensure your hair stays healthy during the cold winter weather."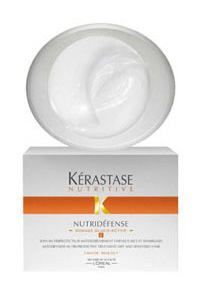 Kerastase NUTRIDÉFENSE is an excellent conditioning treatment that replenishes and saturates the hair with a lightweight softness while offering anti-dryness protection to counter the effects of harsh external elements.
Pierre Michel: The Salon of All Generations. The NYC Beauty Staple Reinvents Itself with a New, State of the Art Location.
New York City's renowned Pierre Michel Salon proudly introduced their new and improved location to the public TODAY. Following a year long design process, the new salon creates a modern setting in which Pierre Michel's expert staff can offer their clients top of the line services in the utmost comfort and luxury. The new location is conveniently located around the corner from the current, on the third floor of 135 East 57th Street.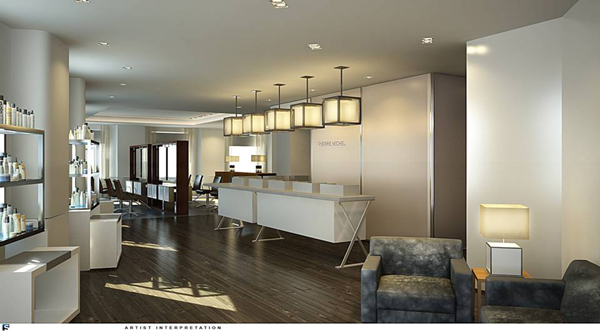 Pierre Michel has established itself as one of New York's premier beauty salons in its 40 years of impeccable service and cutting edge approach to the industry. Their staff, comprised of some of NYC's finest hair and beauty experts, will be able to better serve the salon's elite clientele with the new salon's exceptional accommodations. The salon has been dedicated to reinventing itself every decade to reflect changing times and society demands, thus catering to women of all generations and proving that beauty knows no age.
Last year (2008) I've interviewed my favorite TV host Giuliana Rancic for Beauty Interviews Talking Makeup's celebrity beauty section. I would like to share with you my interview with Giuliana just in case you've missed it.
Giuliana Rancic is the beautiful host we know from E!News. Her Style network reality show Giuliana & Bill with hubby Bill Rancic just got picked up for another season! In this interview Giuliana shares with us some of her beauty secrets, her favorite way to relax, and why she is trying to convince her E! bosses to let her take a week off.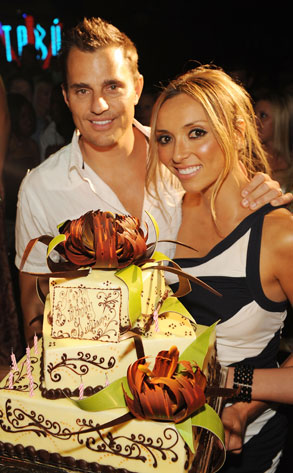 Giuliana Rancic with husband Bill Rancic
Photo credit: Getty Images and www.dailymakeover.com
I keep my hair beautiful thanks to… Kerastase hair products.
My favorite skincare products are… Patricia Wexler MD. I use her moisturizing eye cream and cleansers religiously. At night, I use DDF's foaming face cleanser. It's a magical blue liquid that keeps my skin so clean.
I get my eyelashes looking long, full, and sexy using .. MAC Pro Lash in Coal Black