All Posts Tagged With: "Kourtney Kardashian"
I love spotting which celebrities have new hairdos, cuts, and color! Here is what I've found:
Jennifer Lopez got bangs and her hair color is a bit reddish brown.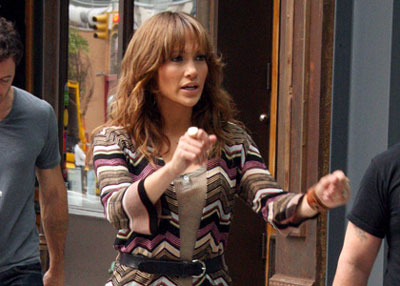 Jessica Alba is very blonde right now:)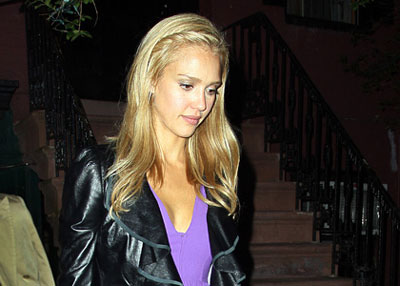 And, Adrian Bailon got serious dramatic bangs, and traded her blonde highlights to sleek brown hair. Adrian is starting look like the Kardashian sisters to me  (Kim Kardashian, Kourtney Kardashian & Khloe Kardashian). Maybe because she is dating their brother, Robert Kardashian (or maybe it's just me:)
Philosophy has the nicest body washes, especially if you're into experimenting different scents when you shower. I can't take my eye off the very vibrant Philosophy celebrate collection, and I am so tempted to try every singly one. They seem fresh, succulent, and SO summer!
The Philosophy celebrate collection includes:
Philosophy celebrate life lime blossom high-foaming shower & bath gel
Jennifer Lopez is gracing Harper's Bazaar Japan July 2009 cover with a makeup look created by Celebrity Makeup Artist Troy Jensen.
Troy Jensen is also known to be the makeup artist for Kim Kardashian, Khloe Kardashian, and Kourtney Kardashian.
"I created a retro 60s look with a modern twist on the beautiful Jennifer Lopez for the July cover of Harper's Bazaar using Jouer and Shu Uemura."-Troy Jensen.

To read the complete how to get Jennifer Lopez Harper's Bazaar Japan Cover July 2009 makeup look visit Troy's official website Troy Jensen!
Kourtney Kardashian and Khloe Kardashian are down in Miami to open their second Dash store, while filming their spin-off reality show on E! called: Kourtney and Khloe Take Miami.
I can't help but notice Kourtney Kardashian as the ultimate summer beauty!
Kourtney Kardashian's hair is not overly straightened, it has soft waves on the ends, perfect for Miami weather which can be quite humid. Kourtney is wearing very light makeup, and has the most beautifully bronzed skin. Kourtney's dress is vibrant and very much in the Art-Deco South Beach Miami spirit! I like:)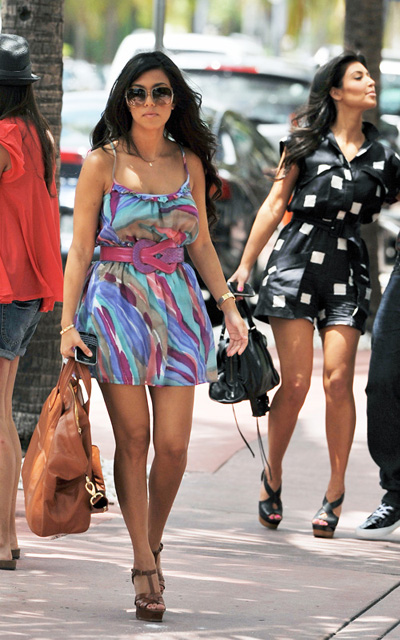 Image via: Celebrity Gossip
I can't be more excited today and bring to you an interview I did recently with the beautiful Kourtney Kardashian!
Kourtney Kardashian is the sweetest girl and chatting with her was such pleasure. Kourtney's voice was very calm and she was kind enough to share with me some of her beauty secrets, her experience on the hit series on E!: Keeping Up With The Kardashians, and future plans.
Kourtney Kardashian interviewed with me for Talking Makeup's celebrity beauty section: www.beautyinterviews.com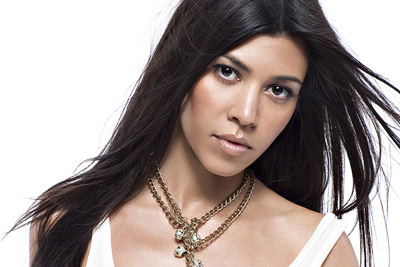 Kourtney Kardashian is best known for her appearances on the reality show Keeping Up with the Kardashians and is also the big sister to Kim Kardashian, Khloe Kardashian, and Kylie and Kendall Jenner.
Kourtney Kardashian and her sister Khloe Kardashian will be appearing in a spin-off show which will air in August 2009 on E! Networks. The spin-off will feature the sisters moving to Miami to open a second Dash store on the east coast. The show has a working title of: Kourtney and Khloe Take Miami.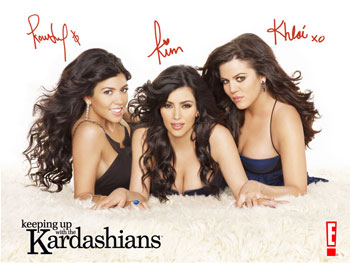 I caught up with Kourtney Kardashian on a telephone from Los angles early in the morning (and I must say, Kourtney was very punctuate!) to chat about the time she discovered the love for makeup. Why she looks up to her mother, Kris Jenner. Best part of being on the show: Keeping Up With The Kardashians. What's in Kourtney's makeup bag. What does she feel about becoming famous. And her new reality show Kourtney and Khloe in Miami.
Marta Walsh: When did you first discover makeup?
Kourtney Kardashian: Probably way too young. Kim and I went to all girls Catholic school where we had to wear uniforms so the only way we could express ourselves was wearing cute shoes or a lipstick. I remember wearing lipstick in seventh grade. Our teacher would take our lipsticks away and throw them away every day. That's why we would buy cheap lipsticks in a drugstore. It was a burgundy color lipstick. Not a cute color. We also then began wearing an eye liner.
Kourtney Kardashian in Maxim Magazine May 2009!
Girls, don't be afraid of Maxim Magazine, it is done quite tastefully.
I love Kourtney Kardashian's beautiful long hair, subtle makeup, and perfectly bronzed skin! Beauty runs in the Kardashian family and it is undeniable.
If you are a big fan of yet another Kardashian beauty, check these photos out:
More celebrity photos we snapped during LA Fashion Week. Celebrity names include:
Actress Amy Smart minutes before the Viridis Luxe fashion show.
Kim Kardashian and sister Kourtney Kardashian from Keeping Up With The Kardashians show on E!Networks. Kim Kardashian and Kourtney Kardashian were spotted backstage at the Caroline D'Amore fashion show.
Vida Guerra a model known for her appearance in the U.S. edition of FHM magazine in December 2002. Vida Guerra opened the Sheiki Jeans show for designer Sheila Marie.
Kim Kardashian and her sister, Kourtney Kardashian, were spotted at LA Fashion Week minutes before the Caroline D'Amore fashion show on Tuesday October 14th.
Kim Kardashian looked beautiful in a fuschia dress and black high heels. Kourtney Kardashian was equally gorgeous in a white button down shirt and a black pencil skirt.
Kim Kardashian and Kourtney Kardashin look just as beautiful in real life! This is what I describe as natural beauty. Note: it was quite a challenge taking Kim Kardashian's photos, I had to compete with lots of professional and somewhat aggressive paparazzi photographers.