All Posts Tagged With: "LaLicious"
From now until July 4th, 2011, LaLicious is offering 50% OFF their Travel Bags. Packaged in a chic, canvas clutch, LaLicious' Travel Bags are loaded with everything you need to keep your body cleansed, smooth and moisturized, in convenient travel-friendly sizes. Available in eight of LaLicious' most popular scents, these 2oz products include: Whipped Soap, Sugar Souffle Scrub, Body Butter and Body Oil.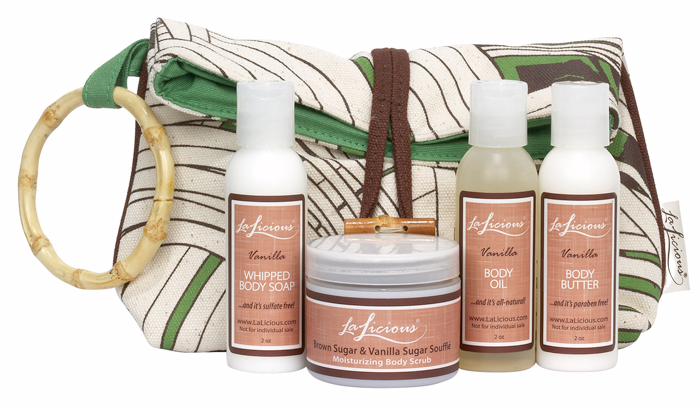 Green Note: Lalicious products are all natural and free of parabens, preservatives and sulfate detergents.
I'm a sucker for good body scrubs in the shower and bath. My latest love is LaLicious Sugar Souffle Moisturizing Body Scrub in Brown Sugar & Vanilla scent. I'm into the sweet and warm vanilla and brown sugar smell, it cheers me up (I am not a floral kinda girl!!). The other plus about this scrub is that it's not overly oily even tough ther are e oils in it and it's very easily to rinse. The scrub has a whipped texture which makes it spread smoothly on the skin. Here's a closer look: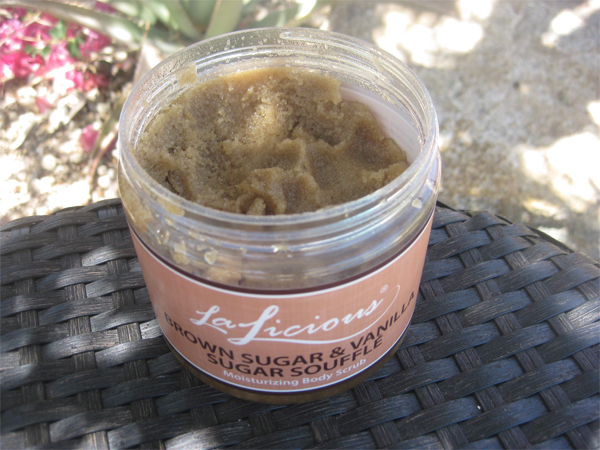 LaLicious Sugar Souffle Scrub Brown Sugar & Vanilla
Here is LaLicious Holiday special offer for you!
FREE ground shipping on orders over $50 on your favorite LaLicious products!
WHEN: Offer is good until December 31st, 2008. Just use coupon code: FREESHIPPING08
WHERE: http://www.lalicious.com/
Have fun LaLicious holiday shopping!