All Posts Tagged With: "Laura Mercier"
Laura Mercier, creator of the signature Flawless Face, launches a new, thought-provoking campaign called "What Is Flawless?" With this new campaign, Laura Mercier invites you to contribute to a unique online conversation, by submitting a personal definition of "What is flawless?"
Get The Look: Talking Makeup is excited to with you Lancôme Ambassadress Julia Roberts' makeup look details from the buzzed-about premier of Eat, Pray, Love, Tuesday, August 10, 2010. Julia's red carpet makeup was created by celebrity makeup artist Genevieve Herr who channeled a chic and modern look that played up Julia's light brown eyes and her sleek black ensemble.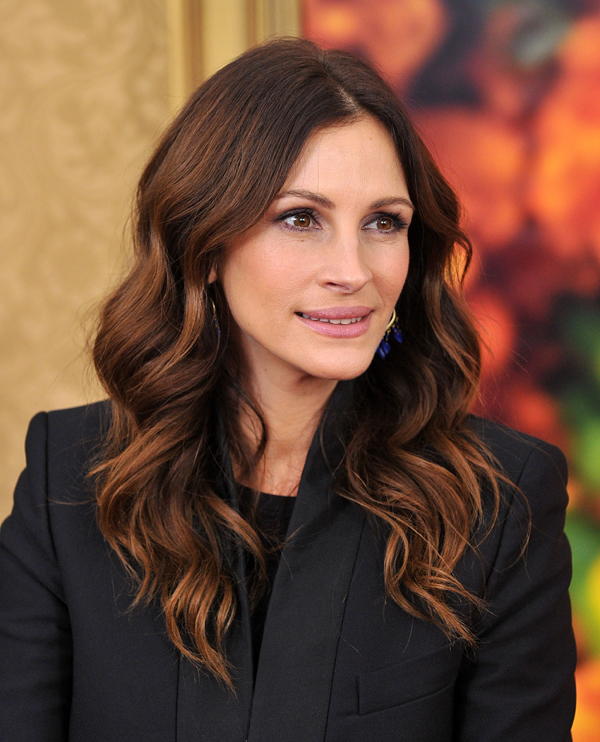 Julia Roberts' makeup look at the Eat, Pray, Love film premiere
Photo: WireImage
Terri Seymour at the Elton John Annual Oscar Party 2010: Makeup by Celebrity Makeup Artist Melissa Walsh.
"This is how I did Terri Seymour's makeup this afternoon for Elton John's annual Oscar party for his his Aids Foundation – if you aren't going to the actual Academy Awards ceremony this is the place to be!"-Melissa Walsh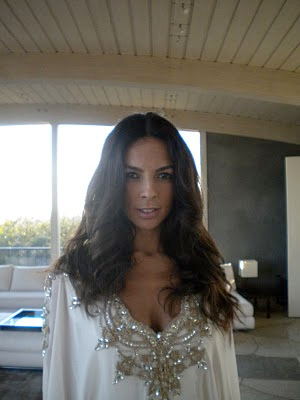 Base: Smooth Hourglass Cosmetics Fluid Veil evenly over the whole face blending out from the middle and downwards.
Under eyes: Dot a little Smashbox Photo-Op Eye Brightener under the eyes to brighten.
Carey Mulligan Oscars 2010: The Makeup
Makeup artist Georgie Eisdell prepped Oscar nominee Carey Mulligan for the big Oscar night.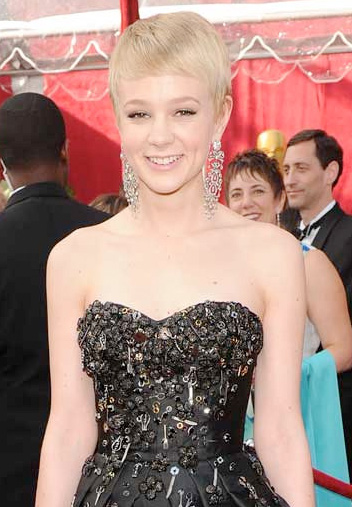 How to get Carey Mulligan's Oscars 2010 makeup look by makeup artist Georgie Eisdell:
"This was Carey's first Oscars so I wanted to make sure she looked age appropriate but still embrace the glamour of the night. Carey's dress was edgy and elegant so I wanted to keep her makeup looking fresh and youthful. I wanted to enhance the natural beauty of her skin so I used La Mer foundation lightly powdered with La Mer's translucent powder over that. For her eyes, I used Chanel soft beige and pink shadows from their spice palette. I used MAC's black track eye liner followed by YSL's Faux Cils mascara in black. To finish off her eyes I sharpened up her eyebrows with Laura Mercier's soft blonde brow powder duo. For her cheeks, I wanted to give them a pinched cheek look with Dior's glowing color powder blush in fruit de la passion. For the finishing touch on her skin, I used Bobbi Brown bronzing powder in medium. And finally on her lips I used Dior addict lip polish 004. I used La Mer body creme on the way out the door to give her body the same glow."
I met Tayaba Zehra Jafri the lead makeup artist for Laura Mercier backstage at the Pamella Roland Spring 2010 during New York Fashion Week last month. Tayaba was kind enough to give us a sneak peek to the makeup look and to some of her Laura Mercier must-have products she used on models at the Pamella Roland show.
The Show: Pamella Roland Spring 2010 Collection.
The Trend: A luxurious spring time look that is eye focused. There is definitely a strong amount  of smoky eye, but it is a smoldering smoke. A reminiscent of the cat eye bit a little softer.
The Inspiration: The luxury glam makeup of the 50's and 60's and the paintings of Georgia Totto O'Keeffe.

 
Tayaba touch up the lids with a highlight of a special product called the VIP to give a little texture. A little bit of corner lashes are added to lift up the eyes. And as the look is eye focused Tayaba kept the cheeks and lips subdued. On cheeks she used Second Skin Cheek Colour in Barely Pink by Laura Mercier. To highlight the cheeks she used Illuminating Tinted Moisturizer by Laura Mercier. To add intensity inside the lashes Tayaba applied Laura Mercier Caviar Eye Liner with a brush. On the lips: HydraTint SPF 15 by Laura Mercier was applied.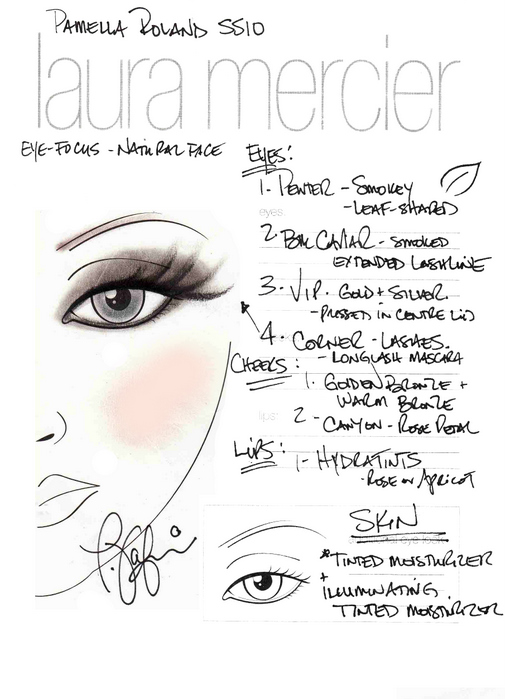 Today marks the premier of much anticipated ABC series: FlashForward. Now, I've watched the trailer and the script looks very captivating. The FlashForward story line is about what happens when everyone on Earth blacks out, only to awake and be able to foresee the future. The show was created by David S. Goyer who also wrote the screenplays for Batman Begins, The Dark Knight, and The Flash.
I'm excited to bring to you an interview with star of FlashForward, Christine Woods. Christine plays the role of Janis Hawk FBI Agent at the Los Angeles Field Office with superior analysis abilities. Her character is a bit of a tomboy with a quick wit, and was trained at the Academy with fellow agent Demetri Noh (played by actor John Cho).
In this interview Christine Woods talks to Marta Walsh about her love for acting. What attracted her to the role of Janis Hawk in the new ABC series FalshForward. Her meeting with actor Joseph Fiennes on the set. reveals what's in her makeup bag. What some people may not know about Christine and future plans.
Marta Walsh: How did you decide on a career in acting, and what were some of your first breaks as an actress?
Christine Woods: I was a singer and a dancer my whole life. I was a musical theatre major in college. I moved out to LA about 4 and half years ago and started auditioning every day. I did couple of guest stars here and there. This is honestly my first big break.
Watch ABC's FlashForward trailer here:
MW: What attracted you to Janis Hawk character on the new ABC series Flash Forward? How much of Janis' personality is similar or different to yours?
CW: I read the script, it was pretty small role. I was more taken by the script and story as a whole, and of course by the creator, David S. Goyer. David is absolutely brilliant and I love his work. I'm also very interested in strong female characters. Janis Hawk is intelligent and smart. She is a career woman. She is in a job that is predominantly male. I'm always fascinated with women who can do that. It's atypical for a woman to rise to top of the FBI world.
Join the fabulous follwing fashion and beauty brands during Fashion's Night Out in NYC, Thursday, September 10th, 2009! I feel New York Fashion Week Spring 2010 in the air:)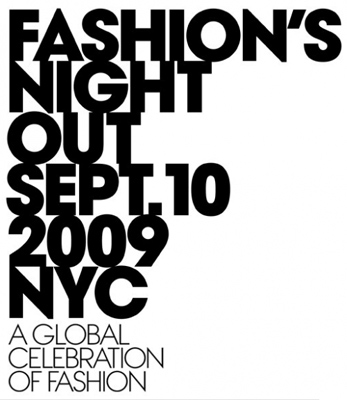 Oscar Blandi Salon: The Oscar Blandi Salon will offer an exclusive Blowout Lessons and Bellinis Master Class at 9pm. This service teaches clients the necessary skills to style and maintain the look of a salon blowout at home. Customers can sign up in advance to participate. Bellini's, champagne and hors d'oeuvres will be served.
Laura Mercier: The Laura Mercier counters in Saks, Bergdorf Goodman, Henri Bendel and Bloomingdale's will be hosting "Lash Out" events where consumers can receive complimentary lash application with a lash purchase.
New from Laura Mercier: Creme Cheek Color Pot.
Laura Mercier Creme Cheek Color Pot combines a creamy cheek color for a fresh, flushed effect with a soft-focus loose cheek powder to add an understated glow.
Wonder which makeup Alicia Key was wearing on Red Carpet Look from the 2009 BET Awards and how to get the look? Talking Makeup has the details!
At the 2009 BET Awards, celebrity makeup artist, Ashunta Sheriff, created a Moroccan inspired look for Alicia Keys based on her recent trip for the Mawaline Festival. Ashunta gave Alicia flawless skin and coral lips reminiscent of a Moroccan Paradise.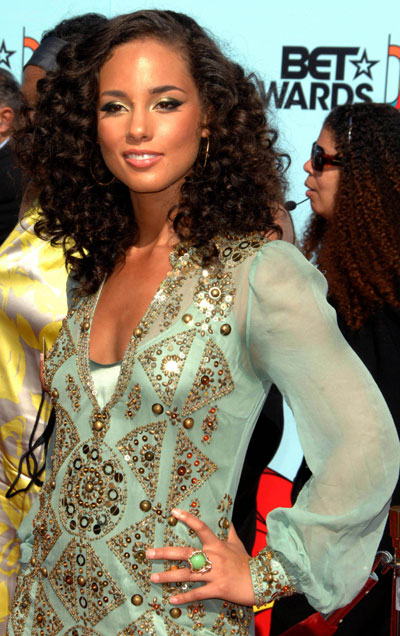 Ashunta prepped Alicia's skin with Laura Mercier Mineral Primer, a superfine, lightweight and translucent powder that primes the skin prior to foundation application for an even, mistake-proof surface ($30, available at www.lauramercier.com ).

In this makeup tutorial by Harrods London find out step 3 on how to get the English rose Oscar look. Complete this classic look with a soft and delicate hint of colour. Learn how to apply a long-lasting, irresistible gloss to your pout with Harrods' professional make-up artist Jessica Bell.

Harrods London makeup Tutorial video is featured on www.misslush.com
Products featured in Harrods London makeup tutorial video are all by Laura Mercier:
Lip Pencil in 'True Red'
Lip Stain in 'Scarlet'
Lip Glacé in 'Violet'