All Posts Tagged With: "Lip Treatments"
On July 23rd and July 24th, Serena Williams, a MISSION Skincare co-founder, will appear on HSN to launch her luxe new skincare line called MISSION Skincare Active-Beauty Line: Featuring Serena Williams. The products are engineered to offer proven solutions for the demanding active lifestyle of today's woman.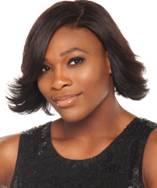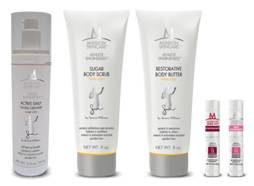 The signature hero product is the Oxygen-Active Daily Facial Cleanser, engineered with a unique, self-foaming oxygenating technology that cleans impurities, removes makeup, nourishes and renews skin in only 90 seconds. Antioxidant properties help fight free-radical damage and environmental aggressors. The result? Skin that appears younger and healthier looking – all for $39.99.
The line also includes the following all-star products:
La Prairie Colour Ambassador Raychel Wade Kicks Off "Stylized Colour" Event in NYC – 7/15 and 7/16/09.
Renowned NYC makeup artist Raychel Wade (www.cheektochic.com ) is the new Colour Ambassador for La Prairie and making appearances at select doors nationwide to spill her secrets on colour and give women her insider picks on La Prairie must haves for your makeup bag.

La Prairie Colour Ambassador Raychel Wade
Raychel's expertise is in sizing up women's "makeup personalities" based on their lifestyles, then helping them edit their makeup bags to streamline keepers and fill in the holes of anything that's missing. From CEOs to recent college grads, brides to baby boomers, Raychel's worked her makeup magic on them all!
The service, appropriately pegged "Mouse Calls," allows consumers to have a consultation with Dr. Obagi without having to fly to Beverly Hills and pay $300 for an office visit – instead they can submit questions and concerns online and get answers directly from Dr. Obagi and team from the comfort of their own home for only $75.
And, for a limited time, Dr. Obagi's Mouse Calls are FREE!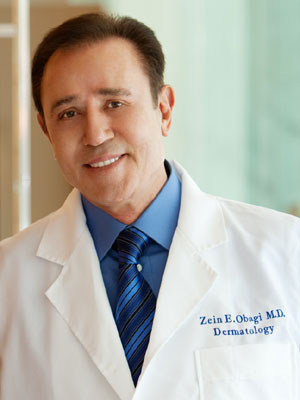 Dr. Zein Obagi
New Sabon Organic Line is scheduled to launch in June 23rd, 2009.
An international line of organic products created with your body in mind, Sabon Organic is a natural fit for your beauty regimen. Sabon Organic is suitable for all skin types and a great base to any perfume or cosmetic due to its subtle apricot fragrance. Be comforted that you are treating your skin well as Sabon Organic is paraben-free, sulfate-free, certified by ECOCERT and environmentally friendly by not testing on animals and using recycled packaging.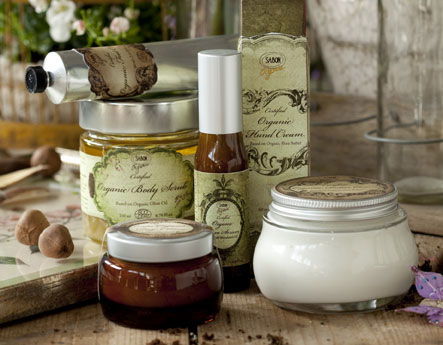 I've tried and fell in love with Sabon Organic Day Cream: This day cream is super hydrating yet not greasy. It is made with organic oils like Macadamia, olive, and jojoba and ideal if you are into green skincare products.
Summer's here and it's time to turn up the heat with sexy summer color palettes. The Amazon.com Beauty Store offers everything you need to set your inner "hot child in the city" free. From Essie nail polish to summer styling aids, The Amazon.com Beauty Store is your one stop shop for everything summer!
Multi-colored Madness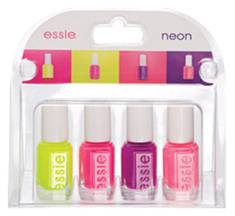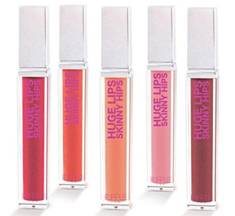 Essie Minis, $12.00. PurpleLab Huge Lips Skinny Hips Lip Gloss, $20.00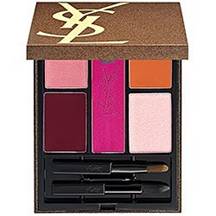 Urban Decay Skull Shadow Box, $36.00. Yves Saint Laurent Colour Harmony for Lips, $62.00
Getting ready to go to the beach, don't forget to put ChapStick True Shimmer Botanical Berry in your beach tote!
ChapStick True Shimmer Botanical Berry has the most succulent and delicious scent that will keep you relaxed and hydrated while you enjoy the sea breeze. And, you don't have to give up on a bit of color while at the beach, because ChapStick True Shimmer Botanical Berry has a subtle pink shimmer to it. This ChapStick is addictive. I love how classic beauty products become so modern and chic!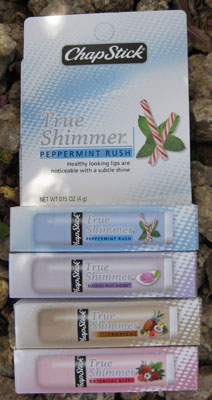 Also check out:
ChapStick True ShimmercTropical
ChapStick True Shimmer Blended With Fruit Sherbet (ooh..this one sounds very succulent)
ChapStick True Shimmer Peppermint Rush
On Monday, June 8th (the first official U.N. designated World Oceans Day ever) La Mer and Oceana held a big celebration in Los Angeles. The celebration attreacted some of Oceana's top celebrity supporters and spokespeople and was reported to be  a wonderful evening for a great cause.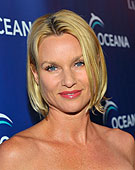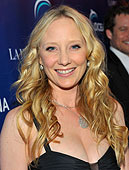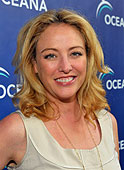 Nicolette Sheridan, Anne Heche, & Virginia Madsen
Oceana Chairman of the Board Keith Addis and Keri Selig hosted a celebration for the first official U.N. designated World Oceans Day with La Mer at their home in Los Angeles. La Mer President Maureen Case and Oceana CEO Andrew Sharpless toasted the collaboration and evening while thanking supporters and special guests including Morgan Freeman, Nicolette Sheridan, January Jones, Anne Heche, Virginia Madsen, Melora Hardin, Kelly Lynch, Rosanna Arquette and champion surfer Karina Petroni.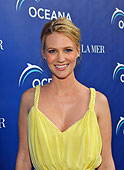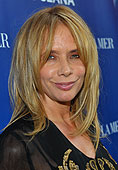 January Jones, Rosanna Arquette, & Melora Hardin
Watch Marta video blogging from the Four Seasons Resort in Scottsdale Arizona about Summer Skin!
Summer Skin: Exfoliate With ReVersital 3-in-1 MicrodermaStick.

Want to share your beauty videos? Upload them on www.misslush.com  it's FREE!

ReVersital 3 in 1 MicrodermaStick Body &
ReVersital 3 in 1 MicrodermaStick Face
Summer is finally here and now it's more important than ever to keep our skin looking its best. The summer sun and heat can be damaging to our skin, but Lavanila Laboratories Healthy collection is loaded with skin-soothing botanicals and powerful anti-oxidants to keep us looking smooth and strong! Pack your bag with these summer essentials from Lavanila and hit the beach in style!
Shield your lips from the sun with Lavanila's Pure Vanilla Healthy Lip Butter SPF 15 ($16)! It's packed full of powerful antioxidants, essential oils, and nourishing vitamins that help relieve and hydrate dry lips. Protect your lips from UV-damage with 100% natural SPF 15 while four exotic butters moisturize and soften.
Yes To and the Yes To Carrots Seed Fund brings Organic Gardens to L.A. Schools with Nicole Richie, Amy Smart and Anna Getty.
Yes To Inc. together with Environmental Media Association (EMA) and LA Unified School District launched their partnership with a groundbreaking ceremony on May 12th at the Helen Bernstein High School in Hollywood.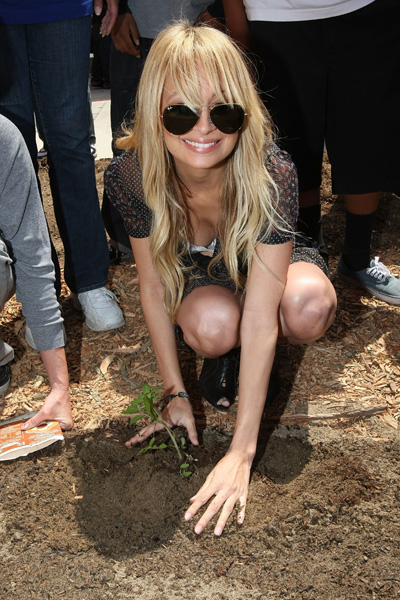 Nicole Richie at the May 12th event. 
Yes To Carrots is a complete family of skin and hair care products that combine the anti-oxidant power of Beta Carotene from orange organic fruits and vegetables, with Dead Sea Minerals.