All Posts Tagged With: "Lipglass"
Purple is in and everywhere. Probably the hottest makeup trend this season. We see purple nail polish, smoky eye, and now purple lips. Quite a nice shade for fall and winter. Here is lovely Rihanna in purple glossy lips.
To get Rihanna's inspired purple lips try: MAC Faultlessly F/W Lipstick: a Blackened blue violet Amplified (image on left). Or, MAC New Berry Lipglass: a Deep plum Cream (image on right). Both from the NEW MAC Trend F/W '09. Wear then alone or mixed them up. I like to always apply the lipgloss first then the lipstick on top. You get a more sheer effect and you are not ruining your lipgloss brush.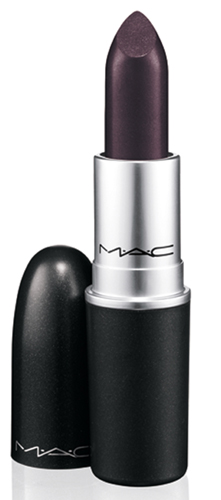 MAC Trend F/W '09 is available from September 17, 2009 and October 2009. As designers deepen their fascination with all things architectural, from Raf Simon's structural dresses for Jil Sander to the futuristic, constructed 'pod' shoes that we saw at Balenciaga, so too goes the modern face.
The shapes and steely colours in this collection are an expression of the trend, an ode to the Strength of a Woman, rendered with true architectural precision. The geometry of eyes in graphic, graphite tones of grey with the beguiling blue sheen of an elegant grid of sky-reflecting windows on a stunning concrete skyscraper, Trend F/W '09 is a living tower of power Lips are dark or seductively nude. The fragrance? Asphalt Flower, a limited-life scent as bold and urbane as the Modern Metropolis.
MAC Trend F/W '09 the makeup collection:
Fragrance:
Asphalt Flower: Glossy violet and iris petals cast an ebonized sheen over dark clouds of vanilla and patchouli. Like a shimmering lace veil this scent caresses and envelops of glamour and drama. Top Note: Violet, Ylang Mid: Iris, Heliotrope Dry: Olibanum, Patchouli, Vanilla. Suggested Retail Price $20.00 U.S./$24.00 CDN

This season MAC celebrates the idea of the Artist in every shade and stripe…makeup as art form. MAC has selected three individuals who exemplify this idea through both the subjects they choose, and the wildly individual styles and colours used to convey them. Bold, heroic, big; giggly, playful, clever; dramatic, original, abstract: Fall '09 as seen by Richard Phillips, Maira Kalman, and Marilyn Minter. Be inspired.
MAC Make-Up Art Cosmetics will be available for a limited time starting August 20, 2009.
FALL '09 AS SEEN BY RICHARD PHILLIPS, PAINTER: Using the expert skills of a photo-retoucher, Richard subjected his own painting to a MAC makeover with the new eye shadows, blushes and lipsticks. A collection of Eye Shadow quads, Lipsticks, Lipglass, and The Perfect Cheek Blush just leap off the canvas!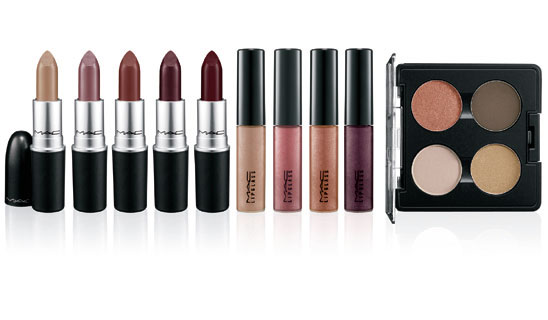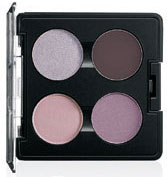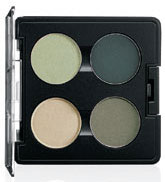 The new MAC Cult of Cherry makeup collection is described by MAC Cosmetics as: Cherry on top. Pity poor Eve, there's a new forbidden fruit. With a smouldering eye and a plush, purple-red mouth, she's a living, sensual pleasure.
MAC cult of Cherry: The Cult of Cherry is luscious, dramatic, undeniably eroticized. Ripened lips, Spiced Hot Chocolate eyes or Illegal Purple nails, combine to seduce with a sweet-and-shock, way-to-go dark. Separates the bitter from the sweet. This drama just gets more delicious. 
The new MAC Cult of Cherry will be available in September 2008 at all MAC locations. Asia August 2008 at all MAC locations.
MAC Cult of Cherry makeup includes:
Lipstick:
Crème Cerise Sheer yellow taupe (lustre)
Lightly Ripe Sheer mid-tone pink (lustre)
Russian Red Intense bluish red (matte)
"O" Intense purplish red with metallic gold (frost)
So Scarlet Clean grape burgundy (amplified)
Suggested Retail Price: $14.00 U.S./$16.50 CDN.
Lipglass:
Cherry Blossom Sheer light pink with multi-dimensional pearl (frost)
Rich & Ripe Mid-tone pinkish red with multi-dimensional pearl (frost)
Cult of Cherry Clean red with red pearl (frost)
Liqueur Neutral brownish mauve with multi-dimensional pearl (frost)
Jampacked Sheer grape with multi-dimensional pearl (frost)
Suggested Retail Price: $14.00 U.S./$16.50 CDN.
Mac Electroflash is another new makeup collection my Mac Cosmetics, scheduled to launch this month of July International at all Mac locations. Mac Electroflash will be available in Asia August 2008.
Mac Electroflash: Short-circuit expectations. X-ray vision means you see ahead of the rest. Electricity is our most precious resource…everybody, electrified! Light up this world, and the next!
Electro Flash Mineralize Eye Shadow in nine new duos with unblinking courage, in convincing new combinations: tri-colour shimmer minerals with marble shine – plus a monoshade on the other side. Add Lipglass and Lipstick finishes with quantum physics energy, in companion colours and electro-lustres.