All Posts Tagged With: "Love Rocks"
I'm a little behind this all "girl crush" business, but if I understand the concept properly then Marisa Miller is the one. The new Love Rocks perfume by Victoria's Secret is what I was looking for. I'm all about the Rock Chic or Rock Chick look. SO  Marta. Also why I'm huge fan of Kate Moss sense of style. Taylor Momsen is also the perfect rock chick. I actually smelled the Sexy Little Things Love Rocks eau de parfum on my last Victoria's Secret visit (which BTW is where I hang out 15% of my precious time lol), and it's smells GOOD. I notice the Vanilla note which is my favorite.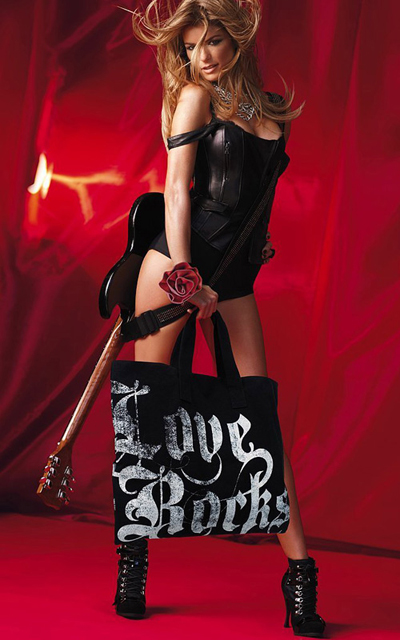 About Sexy Little Things Love Rocks eau de parfum by Victoria's Secret, $39: Wild at heart. A punk princess. Rock chick meets très chic in this rebellious riff on vivid plum, hypnotic violet and sensual vanilla, the latest addition to VS glamorous Sexy Little Things fragrance collection. Love out loud in Love Rocks!