All Posts Tagged With: "luxury denim"
Fresh colors anchored the NY RAW Fall/Winter 2010 collection of luxury denim brand G-Star at the Hammerstein Ballroom. Bright Yellow, Nassau Blue and Car Green complemented G-Star's traditionally dark palette for coats, jackets and dresses, while luxury new light denim washes were added to the established dark raw denim range.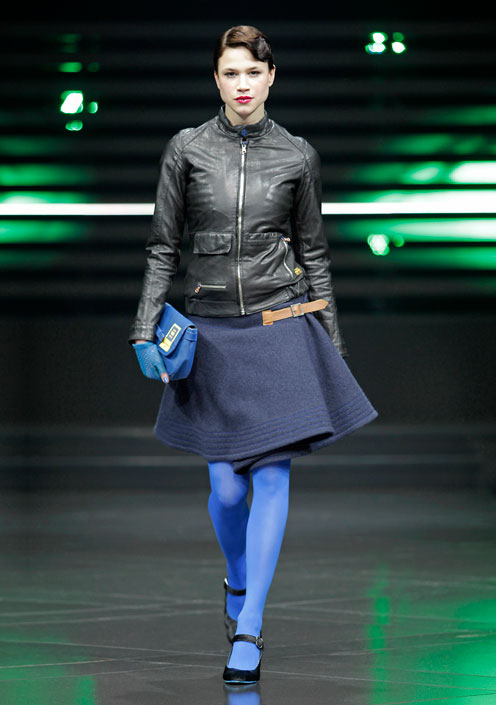 The unique G-Star signature combination of raw and tough mixed with sophisticated and luxurious could be seen in brightly colored, elegantly tailored coats in heavy gauge, cooked wool, paired with luxury worn-in denim pants. The inspiration for this season's NY RAW collection came from the authentic, highly sophisticated service uniform worn by 19th century coach drivers. G-Star combined a formal A-line silhouette with hard-ware luxury materials and fine tailoring resulting in a modern interpretation of the classic Coachman Coat.