All Posts Tagged With: "MAC Dazzleglass"
Watch Marta's video blog for today talking about her favorite products from the latest MAC makeup collections: MAC Style Black and MAC Dazzleglass Creme.
Products mentioned in Marta's Vlog:
MAC Greaspaint Stick in black purple
MAC Dazzleglass Creme in Soft Dazzle
MAC Dazzleglass in Luscious Spark
MAC Style Black
MAC Style Black: MAC Young Punk Eye Shadow
MAC Euristocrats 2 Collection: Six hot new Dazzleglass shades to add the sheen, the sparkle, and the ooh-la-la that never fails to entertain. They're the 'something extra' in the Lipstick and Dazzleglass collection Euristocrats can't get enough of. More, more, more!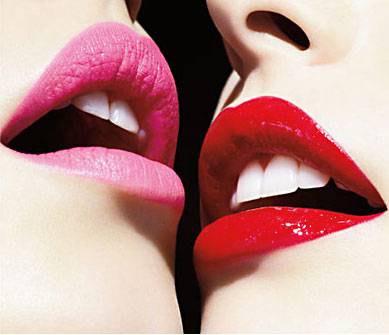 MAC Euristocrats 2 Lipstick in shades: Cockney, London Life, Naked Paris, Saint Germain, Costa Chic, Milan Mode, Patisserie.
MAC Dazzleglass is one of my favorite lipglosses ever! It makes my lips sparkle like diamonds. For real! If your are new to lipgloss and wondering where to start, you can't never go wrong with this one.
MAC Dazzleglass Euristocrats 2 Lipcolour: Lipcolour that dazzles with light and shine to bring an exciting dimensional pop to your lips. Large particle pearls reflect and refract light to mimic the brilliance of quartz and opal crystal. Provides exceptional shine with a crystalline iridescence.