All Posts Tagged With: "MAC Cosmetics"
Amazing Mascara: Marta Walsh's latest discovery is MAC Fibre Rich Lash mascara. My eye lashes grow in front of me by the second. Long lashes, thick lashes, sexy lashes, are all the right key words for this amazing mascara by MAC Cosmetics. (What's new…miss Walsh here is a HUGE MAC makeup fan!!).
MAC Fibre Rich Lash Mascara up close…in 'real life'…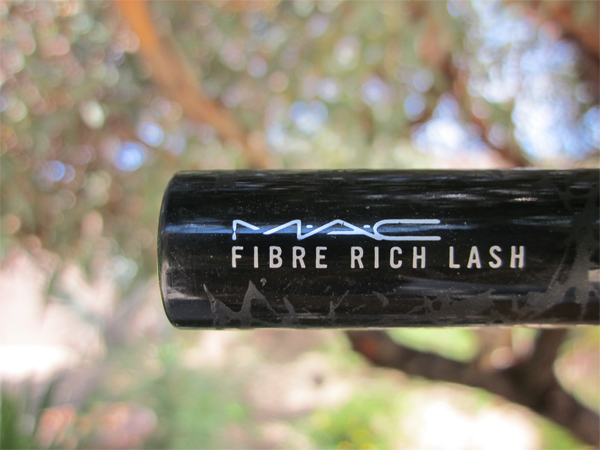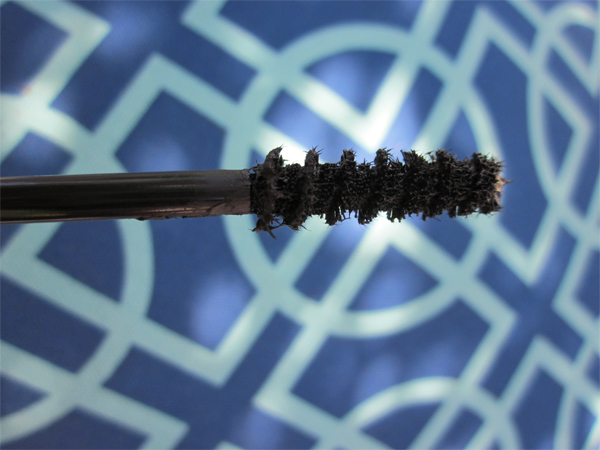 MAC Fabulous Felines Leopard Luxe face chart. Makeup Tutorial. HOW-TO TIPS BY KERI BLAIR. This mix of warm tones and velvety finishes captures the sensual side of feline characteristics. Sultry browns softly sculpt the eye, and by extending the shape, we create a feline-inspired look that's both powerful and playful. Finish with a sweetly dramatic lip.
MAC Fabulous Felines Palace Pedigreed. Makeup Tutorial. HOW-TO TIPS BY LYNE DESNOYERS.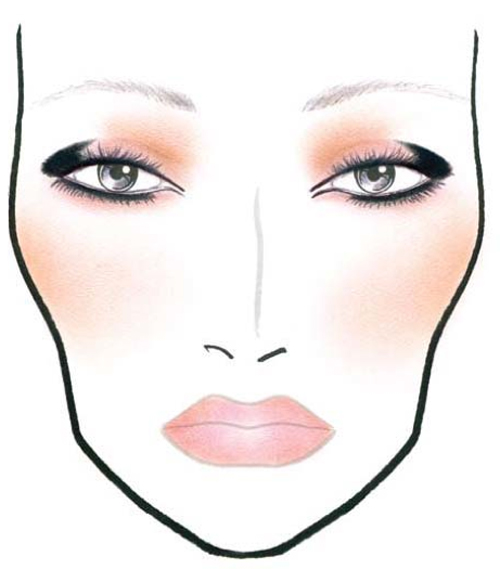 A feline's gaze is glamorous and hypnotic – but can be graphically interpreted via an Eye Liner against muted shades of nudes and lavender. No need to default to the classic "cat's eye." This is new, modern, and flatters all bone structures!
Your starting point is fresh-looking, luminous skin. Apply Mineralize SPF 15 Foundation/Loose with a 109 Small Contour Brush. Use a circular motion on the outer part of the face and a dabbing motion where you need more coverage. If you have any imperfections, use Studio Sculpt Concealer with a 252 Large Shader Brush, then blend it into the skin until it disappears.
Lady Gaga and Cyndi Lauper inspired lipgloss: Loving the new MAC Viva Glam Lipglass GAGA and CYNDI. Here's how they look like in 'real life'!

L to R: MAC Viva Glam Lipglass GAGA and CYNDI
NEW Hot Makeup: Lipgloss. MAC Viva Glam Lipglass in Viva Glam Gaga and Cyndi.

L to R: MAC Viva Glam Lipglass GAGA light blue pink and MAC Viva Glam Lipglass CYNDI mid-tone dirty coral. PREMIERING FALL 2010 FOR SIX MONTHS ONLY! ($14.50 U.S./$17.50 CDN)
MAC Nail Trend F/W '10. By MAC: Mistress of the art of the sophisticated nail, Jin Soon was inspired this season by the sensual pleasures of the Forbidden City for Nail Trend F/W '10 – colours taken from the sculptures, tiles, architecture, fabrics, and decorative papers of Imperial China.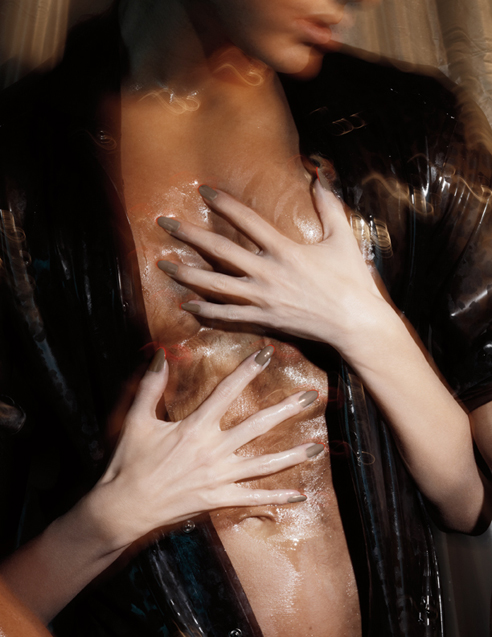 Jin synthesized this vision to arrive at a collection in exotic and ravishing combinations of orange, blue, taupe, green, purple and, of course, lacquer red. These hues are opaque and rich with pearl essences for a subtle dimension. Six must-have shades will be sold with our top coat Overlacquer to finish off the manicured look. Available August 26th – September 2010.
MAC has a seductive new take on the feline mystique. MAC Fabulous Felines. Available August 26th – October 2010. By MAC: The most alluring, preening, fawned-over facets of the feline are magnified and accentuated in three new collections inspired by the colours and textures of the world's most prized pedigrees, perfectly mirroring the rich shades and slinky sophisticated looks we saw on the Fall 2010 runways.

MAC Fabulous Felines Burmese Beauty
There's the pampered creature of luxury, the chocolate-hued Burmese, the wild and sleek ginger Ocicat, and the plush and privileged sable Russian Blue. It's everything compelling we loved on the catwalk…chic, couture-inspired and cunningly compulsory!!! Create the perfect cat eye with our new Superslick Liquid Eye Liner in six new hues from an eye-warming Defiantly Feline to golden Pure Show. Lustrous and gorgeous, with an ounce of danger for good measure, Fabulous Felines is an elegant standout. Now, strut your stuff, walk the walk and strike a pose!
Nail Trends: The Matte Nail Polish. What I love about a matte nail polish is that it's easier to apply even with dark shades. The look is cool and relaxed compare to a super glossy nail polish. My favorite picks are from MAC Cosmetics: MAC Nail Lacquer in WHAM BAM, GLAM (matte) a beautiful brown-gray shade. MAC BLACK ENOUGH? A perfect black shade but matte.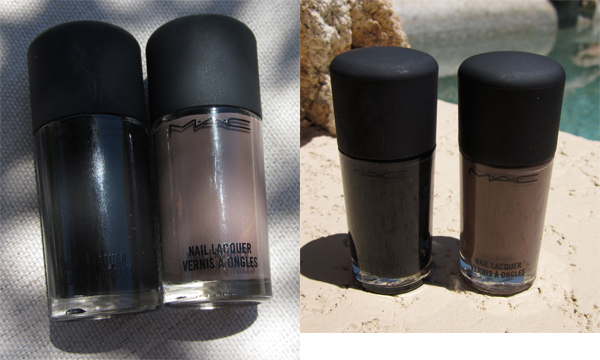 L to R:  MAC BLACK ENOUGH?, MAC WHAM BAM, GLAM
Lipgloss Trends: Here are Marta Walsh's lipgloss picks from the NEN MAC Dare To Wear makeup collection. How do I describe this lipgloss: It's a cross over between a lipgloss and a sheer lipstick. The pigment is super dense, not sheer, hence the lipstick-like aspect of it. The finish is pearly & shimmery.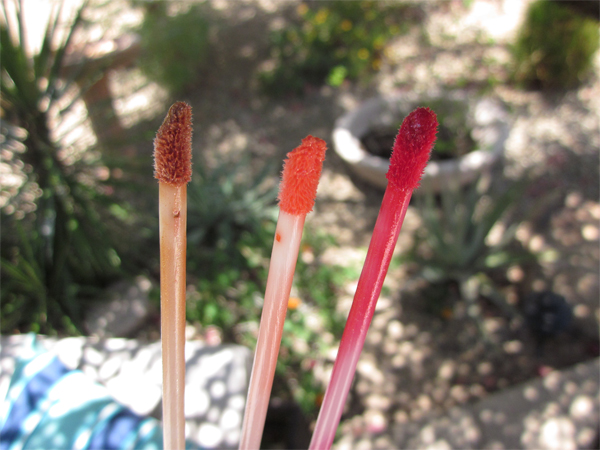 L to R: MAC Dare To Wear Lipglass in WIND  ME UP, SO BAD, BOLD & BRASH
Introducing MAC Digi- Dazzle!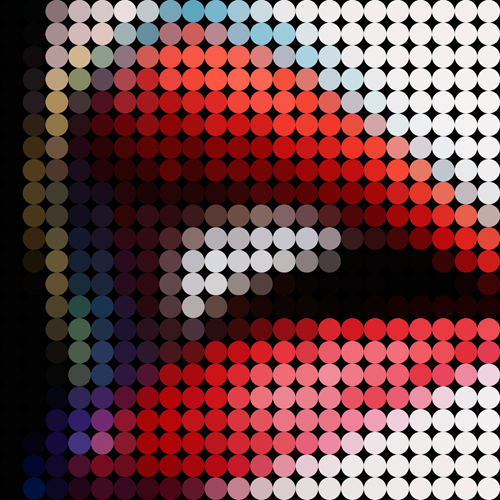 By MAC: We took out the razzle, kept the dazzle, and added a hint of glee! Then we digitized the drama, producing new heights in tonality from Hot Sass to Hellraiser – 13 colours to astonish, awe and electrify the lippiest critic. A limited-edition collection that makes boredom and predictability a thing of the past. What modern lips do best: Digi-Dazzle. Do you compute?