All Posts Tagged With: "Madonna"
New Hot Makeup: Hourglass Cosmetics' Fall 2010 launches – Film Noir Full Spectrum Mascara and a brand new lipstick collection – Femme Rouge Velvet Crème Lipstick. Both were a collaboration between Hourglass founder Carisa Janes and Artistic Director Gina Brooke. In case you are not familiar with Gina, she is Madonna's uber-talented makeup artist and has worked with a lot of other A-list celebrities such as Anne Hathaway and Naomi Campbell.

Gina Brooke with model
On my recent trip to LA I had the great honor to meet celebrity colorist Denis De Souza at Andy Lecompte Salon. At the beginning of this year I did a post about Rachel Bilson and her new hair color created by De Souza which attracted a huge following from Talking Makeup's readers. As a very inquisitive beauty editor with a good eye for spotting legendary talent this very handsome Brazilian born artist caught my attention.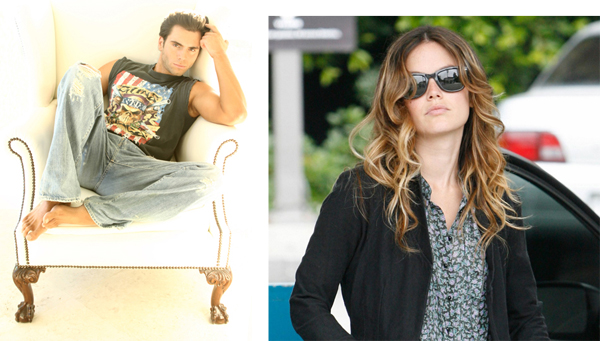 L to R: Celebrity colorist Denis De Souza, actress Rachel Bilson sporting the Brazilan Beach Hair Color done by talented Denis De Souza at Andy Lecompte Salon in LA
And of course my new discovery made me all 'fired up' for an interview. See, characters like De Souza inspire be because they take their art into a new level, they are innovators, or as I call it: they are a 'Style Genius'. I'm a sucker to new ideas and inventions and De Souza did just that. He invented a hair coloring method called: The Brazilian Beach Hair Color as seen on Rachel Bilson. Nylon Magazine has recently made an article titled: "who's your hair icon?", and miss Bilson was one of the mentions. Now, Denis De Souza is a new star born.
Taylor Momsen, Pretty Reckless hot rocker and CW's Gossip Girl, was hand-picked by Madonna to be the face and model for her new Material Girl clothing line. Perfect choice because Momsen is a super rock chick and her style goes perfectly with the Material Girl clothing line image.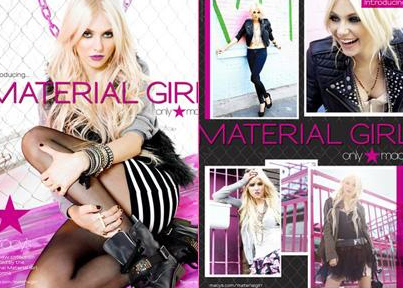 Dolce & Gabbana and Madonna introduce MDG: the new sunglasses collection personally designed by the pop star in collaboration with Domenico Dolce and Stefano Gabbana.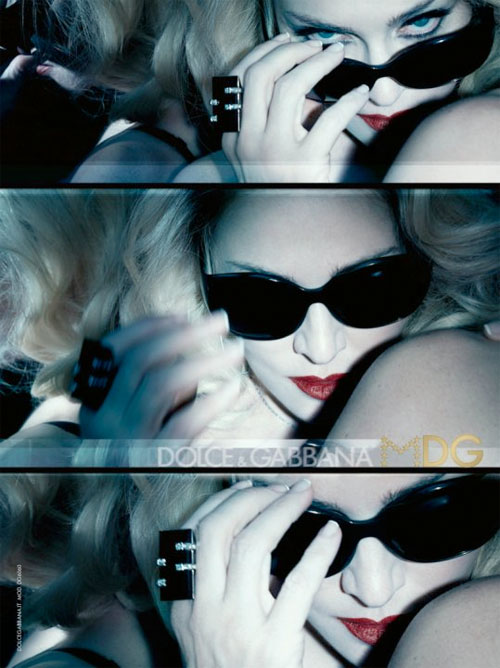 Madonna is looking beautifully ageless in Interview Magazine May 2010 issue. Do you love?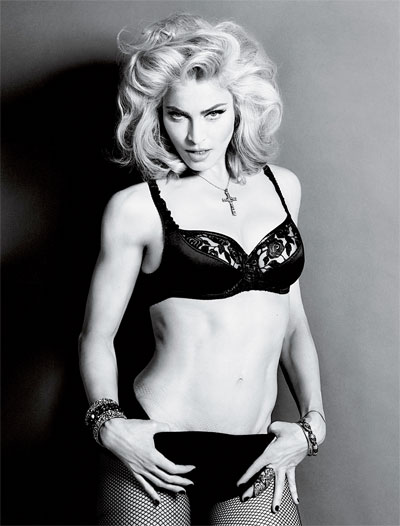 Photography by Marcus Piggott, Mert Alas for Interview Magazine
Makeup Tutorial: Watch bellasugar.com talking to Madonna's makeup artist, Gina Brooke on how to get Madonna's dark dramatic eyes, pale lips, and glowing skin makeup look aka La Dolce Vita look. Then, hear about what products Gina loves to use on Madonna and her favorite moments with Queen Madge! We love:)
Here is part 2 of the very exclusive photos from the Madonna Backstage Dolce & Gabbana Spring/Summer 2010 ad campaign shooting.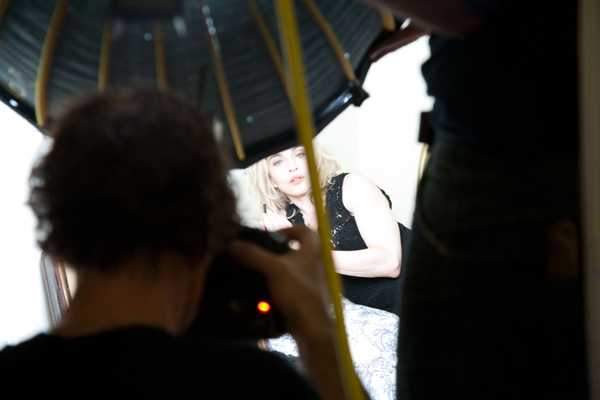 Madonna doesn't look a day over 35 in these photos for the Dolce & Gabbana Ad Campaign Spring/Summer 2010. Everything is relative, Madonna is in her 50s. She makes 50s the new 30s. Astonishing! I don't really want to look into how Madonna looks so amazing, all I care is that she does and it's quite inspiring. There is nothing wrong with looking after yourself, no matter how old you are. It's all in the mind! I also love how the Dolce & Gabbana ad theme is simply a housewife. Pretty clever, considering Madonna is anything but.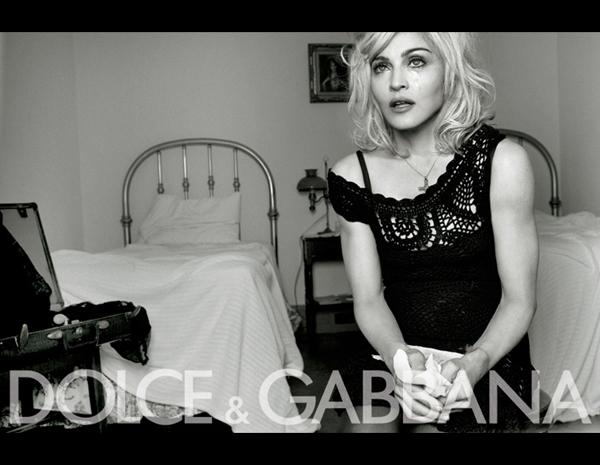 Madonna for Dolce & Gabbana Ad Campaign Spring/Summer 2010 was photographed by Steven Klein.
See more Madonna photos for the Dolce & Gabbana Ad Campaign Spring 2010!
SUPER EXCLUSIVE: Madonna Backstage at the Dolce&Gabbana SS2010 campaign shooting! Do you love?
See more Madonna photos backstage at the Dolce&Gabbana SS2010 campaign shooting.
Madonna was spotted recently all covered up and guarded from the cold air including her face. The look: Lady Gaga inspired mask perhaps? This is the era of the Lady Gaga-ism my friends!