All Posts Tagged With: "magazine covers"
Marta Walsh has the sneak peek to the images of Penelope Cruz in Vogue Magazine June 2011. Penelope is one my biggest beauty inspirations and the one I relate the most. It's not just her physical beauty it's her charming accent, wit, and the way she carries herself that makes her stand out from the rest.
"Fresh from the set of Pirates of the Caribbean, Penélope Cruz assumes her most exhilarating role ever: motherhood. In the June 2011 issue of Vogue (on newsstands nationwide May 24th) the magazine reports on the Oscar-winner's life-changing year…"-Read full article in Vogue.com
Marta Walsh has a sneak peek to cover and inside story from the new June 2011 issue of ASOS Magazine featuring cover star, JENNIFER LAWRENCE, 20-year-old American actress, Oscar nominee for Winter's Bone and upcoming star of X-Men: First Class (June 3) and The Hunger Games.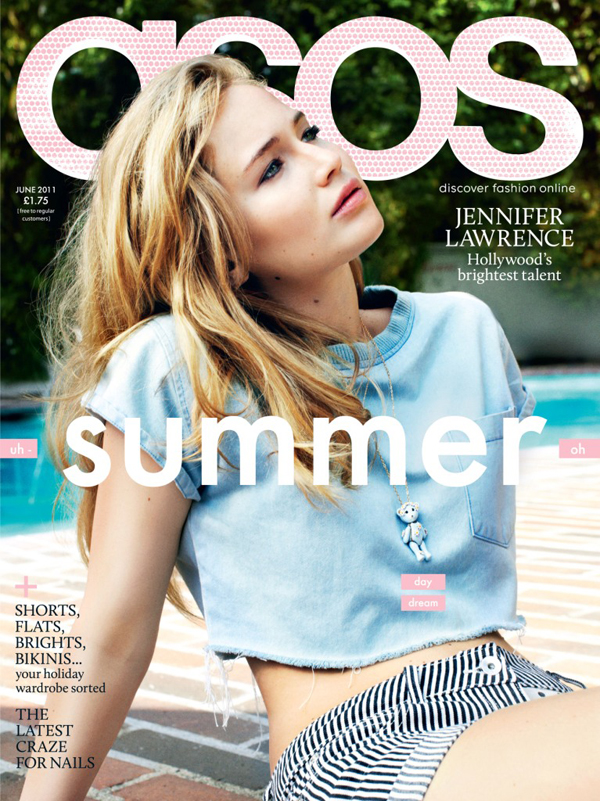 Photographed by Benny Horne and styled by Zeba Lowe.
Hollywood's Brightest Talent and 2011 Breakthrough Star
Beauty Inspiration de jour. Marta Walsh has the sneak peek to the cover and inside story from the new May 2011 issue of ASOS Magazine featuring cover star, Josephine De La Baume, French singer/model and fiancé of Mark Ronson.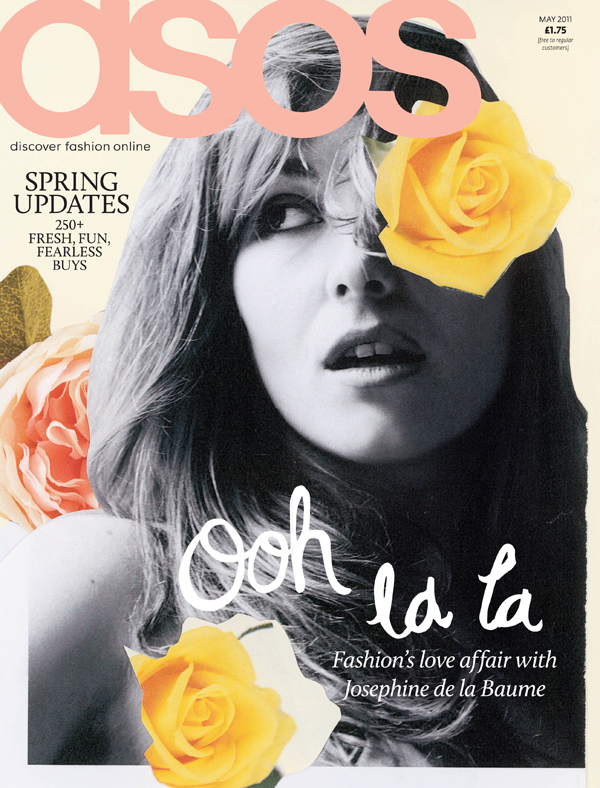 Ooh La La…
JOSEPHINE DE LA BAUME for ASOS Magazine
Fashion has a love affair with Josephine de la Baume and so does ASOS, who shot and interviewed the singer, part-time model and style setter for the online retailer's May issue which will be live on www.asos.com from the 4th of April. Best known as the girlfriend of famed music producer and fashion scenester Mark Ronson, the newly engaged cover star has lots to look forward to.
Magazine Covers. The very talented singer Rihanna covers Vogue Magazine April 2011. Also in the same issue Mary-Kate and Ashley Olsen.Here's a sneak peek.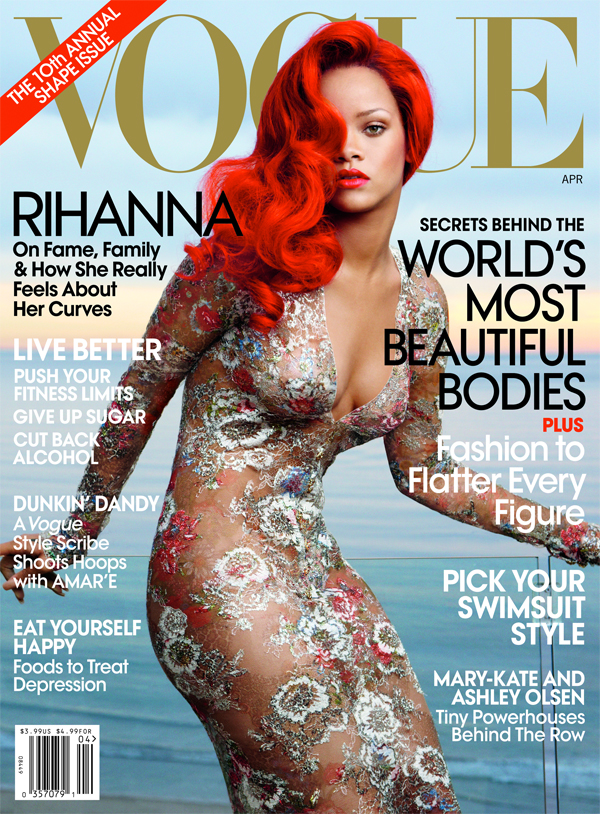 Women's Health magazine has Emma Roberts on their April 2011 Beauty Flip Cover and she will also be staring in the upcoming flick, "Scream 4."
This third annual, special 24-page Beauty Bonus Women's Health Magazine is packed with hundreds of amazing hair, skin, and makeup tricks. Enjoy the sneak peek of the Beauty Flip Cover and the April 2011 cover (all in one issue!) as well as Emma Roberts' beauty tricks from her main feature!
Pop-sensation Lady Gaga graces the cover of Vogue's March Power Issue, photographed by Mario Testino. On the eve of the release of her groundbreaking new album, Born This Way, Contributing Editor Jonathan Van Meter went on tour with the global phenom—and discovered a remarkably poised star at the top of her game.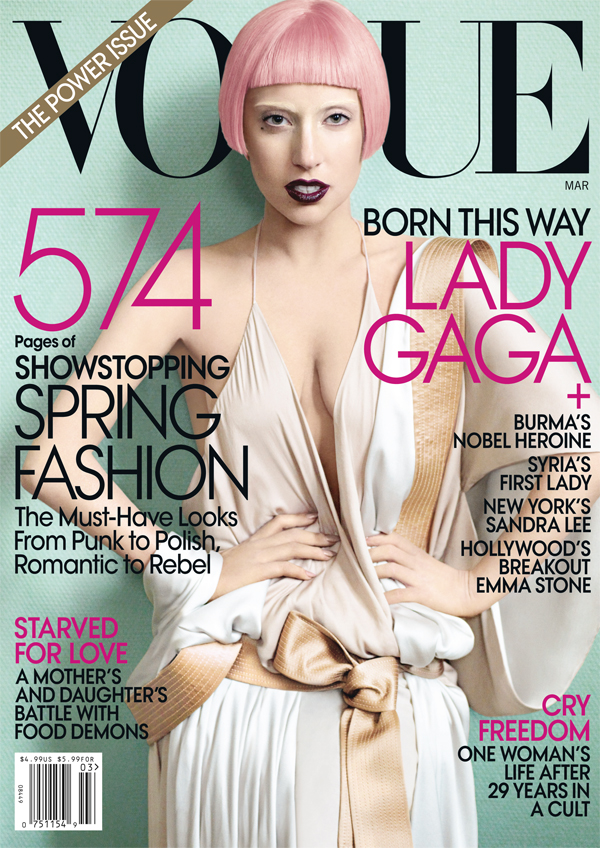 "I am quite down-to-earth for such an eccentric person…"
THE SNEAK PEEK PHOTOS!
Sneak peek to the upcoming cover of V MAGAZINE (issue #69), featuring one of the most fascinating personalities of 2011 – Nicki Minaj. Nicki lives up to the hype in "The Discovery Issue," with Inez Van Lamsweerde & Vinoodh Matadin photographing the birth of a star in her dual-cover (fold-out) issue. V hits newsstands TOMORROW Thursday, January 13th, 2011.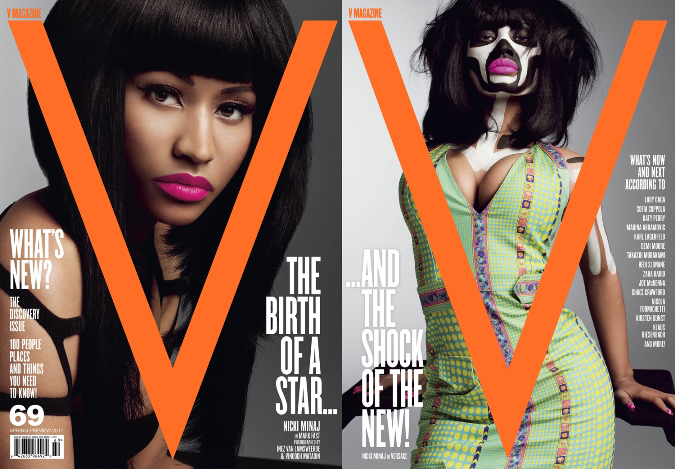 V MAGAZINE issue #69
NICKI MINAJ (wearing Mark Fast; Versace)
The Rise and Rise of NICKI MINAJ – The tough-talking, one-upping, bodacious, curvaceous Nicki Minaj is taking music to places cooler and more colorful than ever. And in the boys' club of the 21st-century hip hop, she's stolen every scene to become the genre's Barbie-pink princess. Secretly, though, she's gunning for queen.
Photography by: Inez Van Lamsweerde & Vinoodh Matadin
Magazine Covers. Kim Kardashian snatched the cover of Glamour January 2011. Do you love?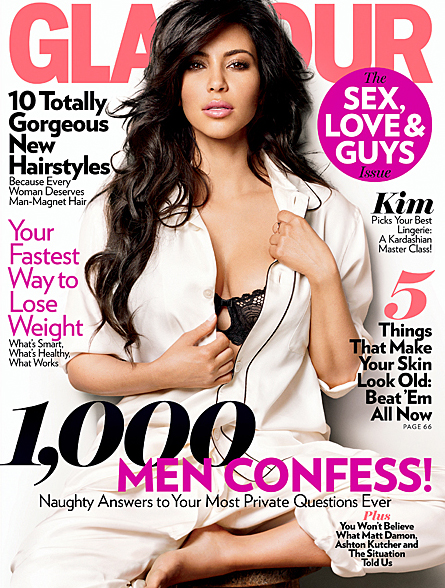 Here's a sneak peak to the Kim Kardashian interview in Glamour by Katie Couric:
January 2011 marks InStyle's 200th issue. Featured on the cover, Gwyneth Paltrow opens up to pal Faith Hill about family, fashion and more.
Gwyneth Paltrow tells InStyle: On preparing for her role as a country singer in Country Strong: I've never prepared for anything more in my life. It was a big responsibility. There was studying with an accent coach, learning to play guitar, and of course the singing. My voice didn't have any power or strength to it at all, and I wanted to try to sing properly. And I was so nervous about performing live scenes in the film because that's so foreign to me.
Jessica Szohr, the bohemian, downtown actress from hit television show, Gossip Girl, is the cover subject of ASOS Magazine's November 2010 issue.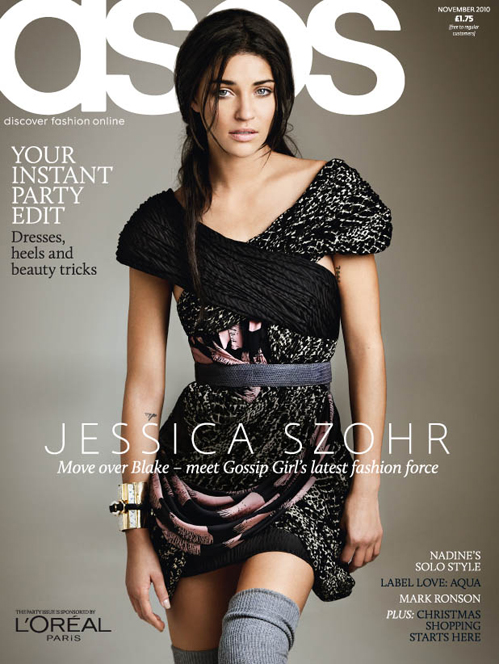 Jessica Szohr Photographed exclusively for ASOS Magaszine by John Lindquist
"At heart, I'm still a simple jeans and T-shirt kind of girl," Szohr admits, whose personal style mixes designer items with pieces picked up at vintage shops and small boutiques. When questioned about her favorite wardrobe on set Jessica confesses, "From the show, I'd choose Jenny Humphrey's style…