All Posts Tagged With: "Makeup Bag"
The holiday weekend is right around the corner, which means it's time to think about your heat-proof makeup essentials. We all were just as curious about what to pack in our makeup bag, so Lancôme rang celebrity makeup artist Sandy Linter—also Lancôme's Beauty At Every Age Expert—for her makeup must-haves.
Here's the scoop: "The new Ageless Minérale Blush delivers the thinnest, sheerest amount of color to the skin. It's a powder, so it looks great in the summer but it's soft and sheer enough for all ages."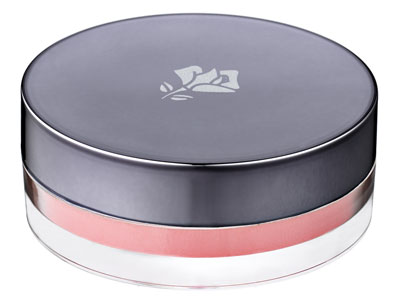 I'm excited to share with you my interview with Didiayer Snyder an Australian model and an American television personality known for her roles on the ABC Network program Extreme Makeover: Home Edition and Amazing Vacation Homes on the Travel Channel.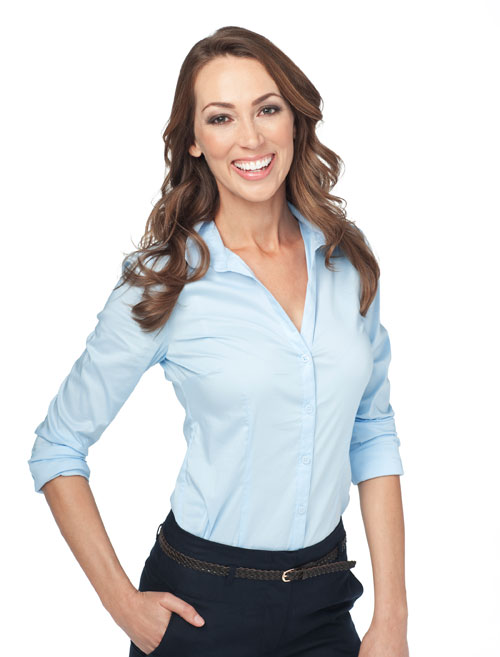 In this interview Didiayer Snyder talks to Marta Walsh about her first breaks as a model and TV personality. Her collaboration with Botox Cosmetic. The best part about her roles on Extreme Makeover: Home Edition and Amazing Vacation Homes. Personal style, beauty philosophy, what's in her makeup bag, and future plans.
Marta Walsh: Where do you call home?
Didiayer Snyder: California is home. My husband and I just moved to a cute place at the beach.
MW: What were some of your first breaks as a model and TV personality?
DS: My very first job was a TV commercial in Australia for a clothing company, and it wasn't long after that when I hit the runways.
I'm so excited to share with you my interview with Molly Sims the supermodel, actress, and now the creator of an exquisite jewelery collection Grayce by Molly Sims. The official www.graycebymollysims.com website is launching this Wednesday, April 21st, 2010, where the collection will be sold.
Sims is best known for her appearances in the Sports Illustrated Swimsuit Issues and her role as Delinda Deline in the NBC drama Las Vegas. She is also an ambassador for Operation Smile.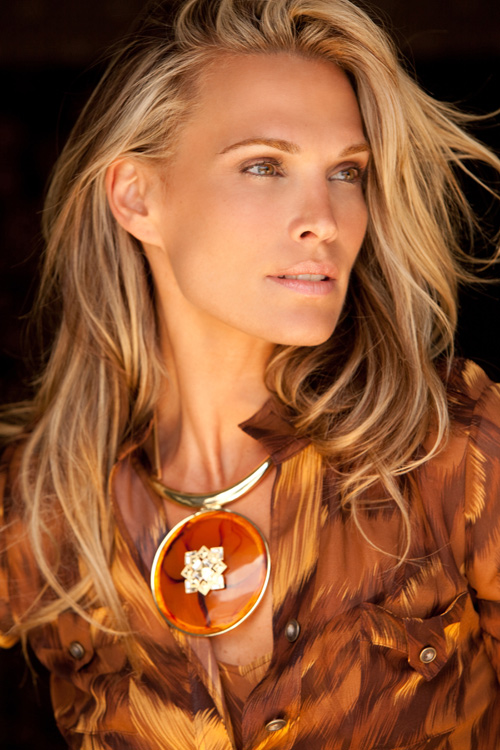 Molly Sims
In this interview Molly Sims talks to Marta Walsh on how she keeps in such impeccable shape. Gives advice to aspiring models. The creative process behind her jewelry collection Grayce By Molly Sims. What's in her makeup bag. Who would be on the guest list of her ultimate dream dinner party. And, future plans.

Marta Walsh: Where do you call home?
Molly Sims: Los Angeles because my two puppies love the house and it is home to them.
MW: You appeared in Sports Illustrated "Swimsuit Issue" many times. How did you and still do manage to keep in such impeccable shape?
MS: Tracy Anderson and Bikram Yoga. 4-5 days a week.
Meet my new love: Clinique All about Eyes Serum de-puffing eye massage roll-on, $25.50. The stainless steel roll-on applicator is one of its best features: it is cooling, the gentle rolling motion increases circulation under eye, and it is also hygienic. This eye serum is formulated with calming ingredients, such as: Caffeine and potent anti-oxidants all to help reduce the appearance of puffiness, or in Marta's case, dark circles. Better yet, it fits perfectly in my makeup bag or my purse. Can be applied morning, night and as needed throughout the day.

I often get asked which products to use to help reduce the look of dark circles or 'party eyes'. Well,  Clinique All About Eyes Serum is one of my favorites.
The NEW Clinique All About Eyes Serum is available from April 2010 at Clinique counters nationwide and at www.clinique.com
I'm excited to share with you my interview with Chantal Moore beauty expert on MSN's The Victory Project!

Chantal Moore, MSN's The Victory Project beauty expert
Born and raised in San Francisco, Chantal began working in the fashion industry at a young age. Though her initial career as a model kept her in front of the camera, she steadily learned the art from some of today's top makeup artists. She works closely with some of the biggest names in music, fashion and film including Faith Hill, Kristen Bell and Jennifer Garner. Her work has appeared on numerous editorial and advertising campaigns including Cartier, Vogue, PETA and People magazine. In 2009, she became Beauty Editor for the online lifestyle magazine Tangerine Living.
In this interview Chantal Moore talks about her first memories of falling in love with makeup and beauty, her beginnings as a top beauty expert, what her modeling experience has taught her, must-have beauty products for Spring/Summer, what's in her makeup bag, and future plans.
Marta Walsh: Where do you call home?
Chantal Moore: Right now, I call Hollywood home.
It's been sunny in New York City recently and Spring is in the air everywhere. That means more time in the sun. I just discovered Neutrogena Ultra Sheer liquid daily sunblock to use under my makeup. The magic word here is liquid. It dispenses as a white cream that very easily turns into a spreadable liquid on the skin. No need to rub vigorously anymore and it doesn't leave a white residue (sounds familiar?) You hardly feel it on your face it is so light. I applied it this morning after my serum and before my foundation.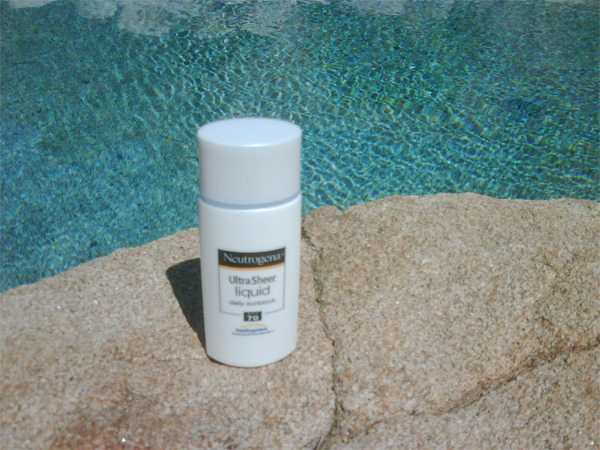 Did you know that this sunblock is actually designed to leave a matte finish on your skin after you apply? Brilliant. The Neutrogena Ultra Sheer liquid daily sunblock comes in SPF 55 and SPF 70. BTW Neutrogena Ultra Sheer is small enough to fit in any makeup bag. No excuse not wearing sunscreen anymore. Finally a sunblock that is not working against us:)
Are you looking for a fresh, glamorous look to brush off those winter days? Elizabeth Arden's NEW Spring/Summer 2010 Makeup Collection might be for you. Here are the highlight of their latest additions:
Pure Finish Mineral Bronzing Powder: This new formula conditions skin with fresh-ground, micro-light minerals that give you a beautiful natural glow, perfect for any summer day. The compact also comes with a collapsible kabuki brush, a must-have for every makeup bag.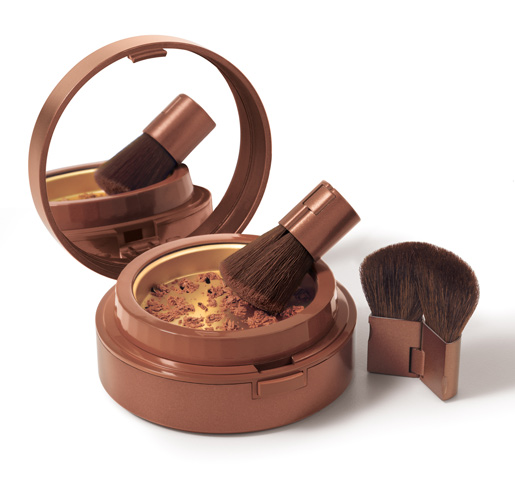 Wondering what all the buzz is about? Ôscillation Powerfoundation ($48), Lancôme's latest vibrating makeup, is truly a does-it-all foundation. Good-for-your skin ingredients, SPF 21 that's among the highest on the market, a 14-hour wear and a finish that looks like your skin, but better—all housed in a package that's portable and mess-free. As for that ingenious applicator that delivers 7,000 micro-oscillations per minute, the benefits as just as great. The subtle action helps spread the powder evenly across your skin and buffs it down to a matte finish.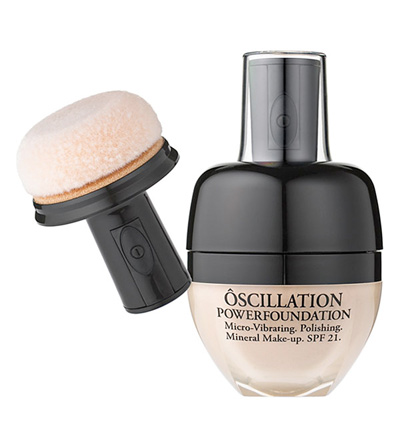 Marta says: " My new favorite foundation and it's mineral too. I love the coverage, my skin looks immediately flawless and I don't feel I wear foundation at all. I carry Lancôme Ôscillation Powerfoundation in my purse or makeup bag on the go at all times. Perfect also if you are the busy type who is looking for a great foundation that is very easy to use and quick to apply (no swirling your powder brush, taping, no mess)"
You can even buy an Ôscillation Powerfoundation Replacement Wand for $5.
I had the pleasure meeting Milly's designer Michelle Smith at the Milly for Clinique Cosmetics Bag launch party at Bloomigdale's 59th street in New York City. I was also lucky to see a fashion show presenting the fabulous Milly designs. I was in love with the clothes. The Milly collection was cut for the elegant woman yet a woman that is adventurist, likes to be outdoors, and enjoys life. Very Jackie O. Very feminine and pretty. When photographing with Michelle we both looked at each other and said at the same time. Michelle to Marta: I love your T Shirt. Marta to Michelle: And I love your dress. Getting a compliment from a fashion designer feels amazing.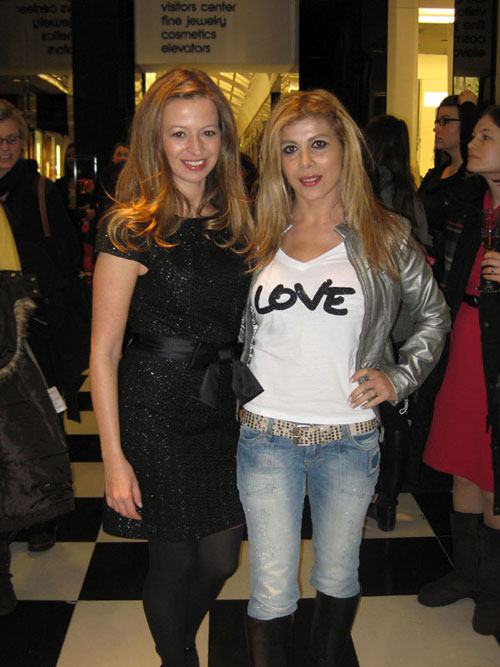 L to R: Milly designer Michelle Smith and Marta Walsh
The spring Milly for Clinique cosmetic bag is Michelle Smith's second Clinique creation and is sophisticated, glamorous and completely colourful. "Colour plays center stage in my collections," says Michelle. "The bright, fun print of the new Milly for Clinique bag makes me excited for spring."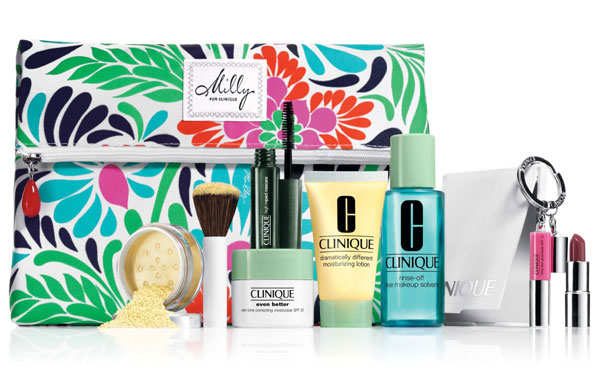 Milly for Clinique Cosmetics Bag
I'm so excited to share with you my interview with the gorgeous Erin Kaplan. You may know Erin from staring in MTV's hit series The City opposite Whitney Port and Olivia Palermo. And, at 26, Erin is ELLE Magazine's youngest ever Director of Public Relations.
In this interview Erin Kaplan talks to Marta Walsh about her beginnings working at ELLE Magazine. How working with Joe Zee ELLE Magazine's Creative Director has changed the way she's thinking. Puts the on camera drama with co-star Olivia Palermo in perspective. She even dishes out some style and beauty secrets and reveals another secret about her hair.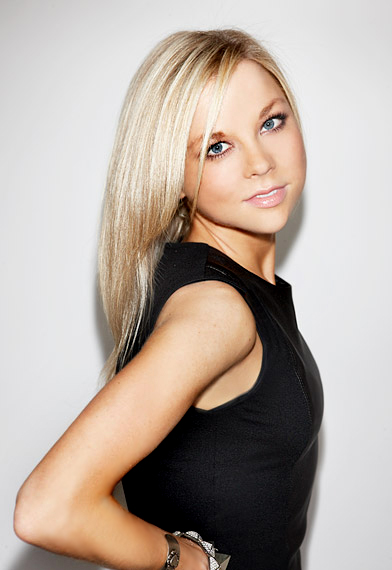 Erin Kaplan
Photo courtesy of MTV
Marta Walsh: When did your fascination with fashion and style begin?
Erin Kaplan: Honestly, it wasn't until I started working at ELLE that I really became interested in fashion. I grew up with three brothers so there definitely wasn't a lot of fashion-talk around the house. However, I have always been interested (obsessed really) with magazines and publishing…