All Posts Tagged With: "Makeup Videos"
Watch Marta's vlog as she takes you through her must-have beauty products to look out for in Spring 2010!
Beauty and makeup products mentioned in Marta's vlog:
Dior Capture Totale ONE Essential Skin Boosting Super Serum
Dior Diorshow Extase mascara
Clinique youth surge night age decelerating night moisturizer for dry and combination skin types
Olay Body Quench Body Lotion Fragrance Free
MAC Nail Lacquer in Light Affair from MAC Love Lace collection
MAC Care Blends Essential Oils Grapefruit + Chamomile from MAC Warm & Cozy collection
MAC Lipgelle in Shift to Pink from MAC in Lillyland collection
Lancome Chris & Tell Lipstick
Watch Marta's video blog for today talking about her favorite products from the latest MAC makeup collections: MAC Style Black and MAC Dazzleglass Creme.
Products mentioned in Marta's Vlog:
MAC Greaspaint Stick in black purple
MAC Dazzleglass Creme in Soft Dazzle
MAC Dazzleglass in Luscious Spark
MAC Style Black
MAC Style Black: MAC Young Punk Eye Shadow
If you are a MAC lover and also looking for Halloween makeup inspiration, you don't want to miss MAC's video: MAC Not Afraid To Be Freaky!
Spooky-kooky to ga-ga gorgeous, the top looks of Halloween are here as five MAC Senior Artists demonstrate how monstrously fun and devilishly do-able our looks can be! For more inspiration, go to Photos tab http://www.facebook.com/MACcosmetics … and pick your look from our monster roster of 21 Face Charts.
Here are some highlights of how to get some of MAC's top Halloween makeup looks or faces: 
From the album: "TOP HALLOWEEN LOOKS + FACE CHARTS" by MAC Cosmetics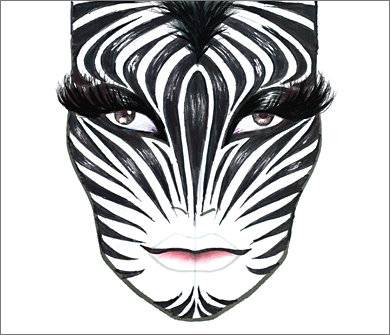 Exotic Zea (look featured in the video)
Look created by M·A·C Artist: Franklin Betancourt
Location: Shaumburg, IL, USA
Follow the step-by-step and M·A·C products listed below to achieve that look.
Click here for a printable version of this look to bring to a MAC Artist in a store near you; links to the products used are also included: http://www.maccosmetics.com/halloween1
Or visit http://bit.ly/maccosmetics  to purchase these products online or find a store near you. Pro products can be purchased in any MAC Pro store.
Step-By-Step Instructions:
New York Fashion Week Report: Watch Marta's interview with Stila's lead makeup artist Sarah Lucero talking about the makeup look and inspiration backstage at Betsey Johnson Spring/Summer 2010.
All makeup applied in this video are by Stila Cosmetics and it will be available Spring 2010.
And, here is the final (somewhat:) hair & makeup look at Betsey Johnson Spring/Summer 2010 Collection: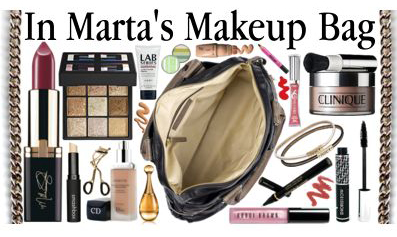 Watch Marta video blog talking about some of her favorite products in her makeup bag!
Products Marta loves:
DiorShow Mascara by Dior
Giorgio Armani Beauty Eyes To Kill Mascara
Giorgio Armani Beauty Lasting Silk UV Foundation SPF 20
Giorgio Armani Beauty Light Master Primer
Watch Backstage beauty secrets with Celebrity Makeup Artist & Giorgio Armani celebrity face designer, Tim Quinn!
Giorgio Armani Beauty premieres backstage beauty secrets with celebrity makeup artist Tim Quinn. The exclusive online video series, featured only on giorgioarmanibeauty.com, allows customers to step behind the scenes with Tim as he gives step-by-step instructions on how to achieve three signature Armani looks – flawless complexion, red carpet glamour, and transforming a classic eye look from day to evening.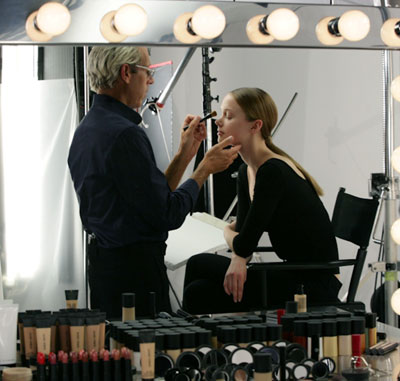 Tim's beauty philosophy is "the key to a flawless complexion is finding the right foundation." To achieve a flawless and glowing complexion, Tim uses simple application techniques to build long lasting coverage. All products used in the video are listed for quick reference and can be bought on the website, including the star product featured in the video, Fluid Sheer.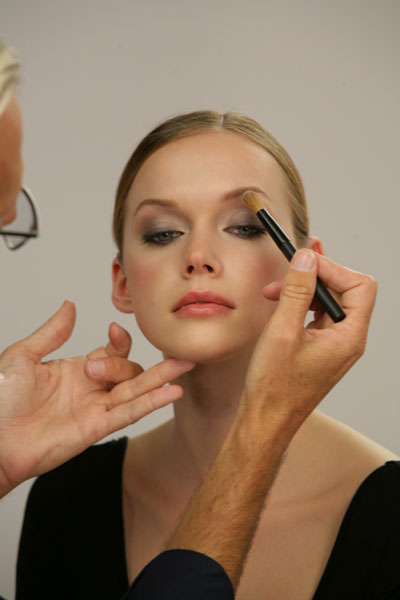 My fabulous friend Monique over at Beauty Girl Musing is video blogging now.
Watch Monique's first video blog below about her drugstore picks for this week. She usually does it in text only form, but decided to create a video! This week's picks are from L'Oreal and Maybelline with a bonus from Sonia Kashuk. Monique also talks about her latest video and things to come on her blog, Beauty Girl Musings! 🙂
Monique used MissLush.com, which is a Beauty & Style video sharing website, to upload her video blog.Upload your video blog today HERE!
Talking Makeup launches MissLush.com new makeup and beauty video sharing website!
Do you have a makeup video you would like to share with the rest of the world? Well now you can with MissLush.com!
Watch it on MissLush.com: my interview with Johnny a lead hair stylist backstage at the Julia Clancey fashion show during LA Fashion Week:
To upload your makeup video all you need to do is to register to MissLush.com HERE and upload! That simple!
See you at MissLush.com!