All Posts Tagged With: "Mario Batali"
Last night at Highline Studios New York City, april 27, 2011, Isaac Mizrahi hosted the first ever Spring Party for Good Shepherd Services, a charity that he works very close with. Who else: Mariska Hargitay, Kelly Rutherford, Coco Rocha, Gail Simmons, Veronica Webb, Arden Wohl, Dominique Piek, Sky Nellor, Ana Pincus, Elbe van der Merwe, Fiona Rudin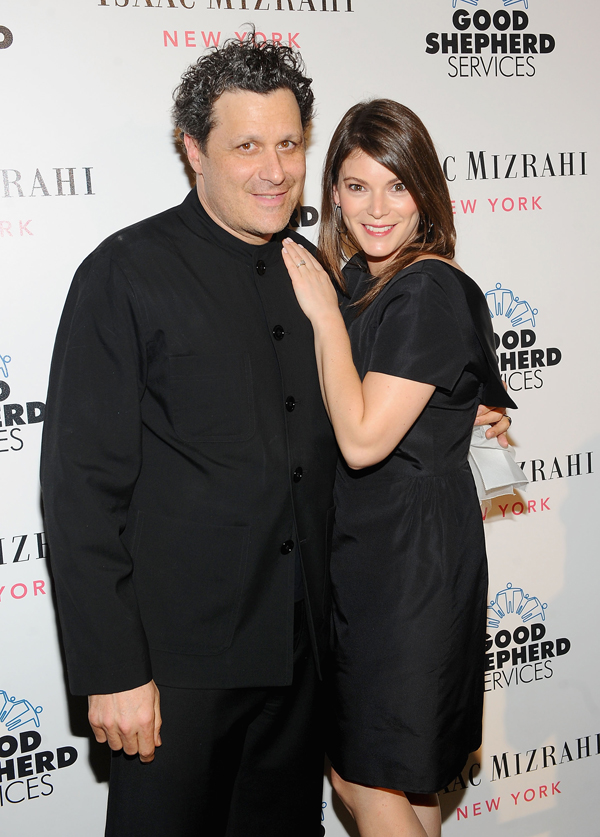 Isaac Mizrahi and Gail Simmons at the Good Shepherd Services Spring Party
Hosted by Isaac Mizrahi New York, the first ever Good Shepherd Services Spring Party included cocktails, Chateau Bonnet wines, dinner curated by Mario Batali, music by Sky Nellor and dancing.
Here's a sneak peek to Gwyneth Paltrow's VOGUE August 2010 Cover and photo shoot. Gwyneth to me is the modern day Audrey Hepburn. A true classic actress, witty, charming, and full of elegance. BTW have you heard Paltrow's fluent Spanish in Spain On The Road Again with Mario Batali. And, she can cook!

Mario Testino/VOGUE
Gwyneth Paltrow, one of the most classic actresses in Hollywood, has recently launched a new lifestyle website: GOOP. If you haven't yet visited the site, you must, at least I think so:)
Gwyneth Paltrow is sharing with us through GOOP her experience with spirituality, style, cooking, healthy eating and fitness tips, her favorite places to eat and dine and even her favorite hotels.
Gwyneth Paltrow's real balance in life is very inspiring!
And by the way, have you seen Gwyneth Paltrow's cooking show with Mario Batali, Mark Bittman, and Claudia Bassols on PBS: Spain: On The Road Again (on Thursday nights?). Well, Gwyneth impressed me with her fluent Spanish! 'Astonishing', as Gwyneth says.