All Posts Tagged With: "mark Get Bright Hook Up Highlighter in Light/Medium"
mark spokeswoman Lauren Conrad has made her mark on the world, and this time she's doing it with the launch of her new book LA Candy! Lauren looked fresh at her first book signing at the Grove in LA for the 1,000 plus fans that waited over 8 hours for the chance to see her! Her celebrity makeup artist Amy Nadine tells us how she achieved Lauren's radiant look for this exciting event for her fans.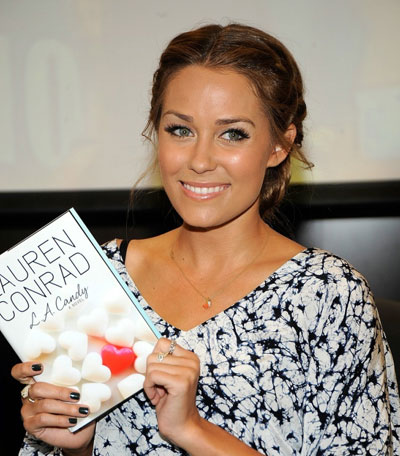 Amy Nadine Explains How She Created Lauren's Glowing look:
Eyes: "For Lauren's fresh look, I swept mark I-Glimmer Illuminating Eye Color in Polished across her entire eye lid, then lined her top lash line with mark On the Edge Hook-Up Liquid Liner in Cleo and finished by coating her lashes in mark Scanda-Lash Hook-Up Mascara in Blacklash."
Face: "Lauren and I wanted to create a look that was still her signature style with even more sophistication as an author. We applied mark Get A Tint Tinted Moisturizer Lotion in Buff/Natural and highlighted under her eyes and above her cheekbones with mark Get Bright Hook Up Highlighter in Light/Medium. To create her California glow, I used mark Bronze Pro Bronzing Powder in Pro Glow under her cheekbones, temples, along her hairline and under her jawline, then dusted the apples of her cheeks with mark Good Glowing Mosaic Blush in Chica."
Lips: "I finished the look with mark Chic Duet Color and Shine Lip Gloss in Halo Baby."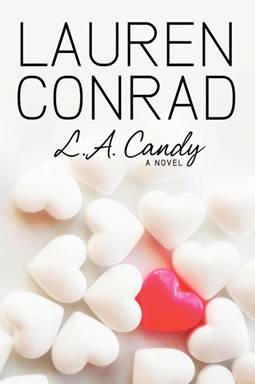 To see Lauren in action in NYC, come to her next book signing tomorrow, June 18th at the Barnes & Noble in Tribeca from 7:00 – 9:00 PM!