All Posts Tagged With: "Mother & Baby"
I'm all about body lotions, and always on the look out for  'it' products. I've recently tried Lubriderm body lotions and would classify them as Drugstore superstars! If you are looking for a great body lotion that works and is affordable, check out the Lubriderm Daily Moisture Line!
Lubriderm body lotions are very hydrating without an overpowering scent. Scent and how greasy a body lotion, play major part in my purchasing decision. They are deal breakers! I  like my body lotion either fragrance-free or scented very lightly. I do not want it to clash with my signature fragrance Dolce & Gabbana The One, or any fragrance I'm wearing:)
I also LOVE Lubriderm Advanced Therapy Hand Cream it's so soothing and comforting to my hands.
I would like to introduce to you two latest Lubriderm products which are hitting the shelves this August (2009):
Lubriderm Intensive Skin Repair Ointment: Clinically shown to temporarily protect and help relive dry, chapped or cracked skin providing the long-lasting protection skin needs to heal itself like healthy skin does naturally. The lightweight, specially formulated ointment works immediately to form a protective shield on the skin to protect from frying of wind and cold weather, leaving skin hydrated and more comfortable. SRP: $4.99 1.75 oz tube.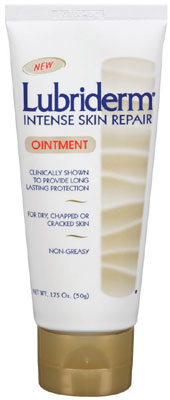 Bath time at the Walsh house is always a challenge with two feisty boys like: Jake Walsh (3) and Kieran Walsh (1). But with the NEW L'Oreal Kids Extra Gentle 2-In-1 Buck's Berrydactyl Shampoo I can get my kids bath time mission accomplished!

It's bath time at the Walsh house:Jake Walsh (3) left, and Kieran Walsh (1) right & the NEW L'Oreal Kids Extra Gentle 2-In-1 Buck's Berrydactyl Shampoo
What I like about NEW L'Oreal Kids Extra Gentle 2-In-1 Buck's Berrydactyl Shampoo: It's the kid's friendly packaging inspired by Ice Age: Dawn of the Dinosaurs and that delicious sweet candy smell.
And the 2-in-1 formula is nice and quick before my boys change their mind about bath time last minute (yes. It happened few times before when I took too long fussing with a fancy conditioner:). Needless to say, this L'Oreal kids shampoo leaves my boys hair soft and silky, just like a baby (pun intended:) Secret: my hubby uses it too! SRP: $3.29
L'Oréal Paris is launching their newest collections for Fall 2009! Marta is VERY excited:)
Here is the fabulous list:
Extra-Volume Collagen Mascara:

Escape from your comfort zone and pump up the volume with Extra-Volume Collagen Mascara with up to 12 times more impact, this innovative formula thickens, lengthens, and separates perfectly for all-day wear that won't clump, fake or smudge!
Colour Riche Anti-Aging Serum Lipstick:

Keep up with the hottest hairstyles of "pint-sized" Hollywood.
Cozy Friedman, founder of So Cozy products and Cozy's Cuts for Kids, says, "Kids nowadays are so style conscious. In fact, kids (and parents) come into my salons everyday with pages torn out of magazines, asking for styles that the children of celebrities are sporting. I consider this trend part of what I call the 'Mini Metro' phenomenon on, a new wave of youthful image consciousness in which kids really want to look their best and learn how to style their hair themselves."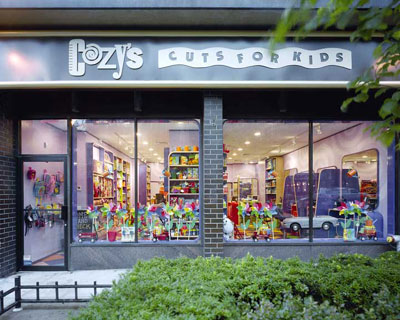 Is your child a spitting image of a celeb kid, such as Kingston Rossdale or Suri Cruise? If so, show Us HERE!
Submit their photo for a chance to WIN a trip to New York City and a haircut and styling session courtesy of Cozy's Cuts for Kids.
As school is getting out and summer is just around the corner it's time to start stocking up on summer items for kids. With the summer heat they will need everything from flip flops, sunscreen and hair care to bug repellant for $35 or less!
Here is the list:
SO COZY SWIMMERS SHAMPOO ($11.95) – A gentle, everyday post-pool shampoo designed just for kids. A protective formula that removes chlorine and other impurities to keep hair healthy, happy and hydrated. Scented with a yummy green apple fragrance. www.cozyscutsforkids.com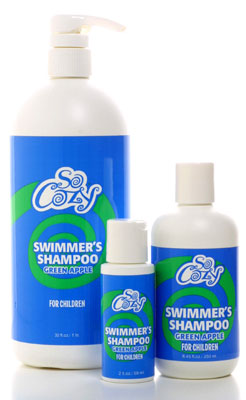 "I Said Bye-Bye To My Cellulite And Hello To My Bikini-Body Just In Time For Summer!"-Kim Kardashian
Watch Kim Kardashian saying "cellulite really isn't that cute", and asking you to join her with NIVEA "Good-bye Cellulite, Hello Bikini Challenge" just in time for summer!
Kim Kardashian also answers these questions:
Recently you've been quoted as saying "I have cellulite , so what?" What made you decide to try to improve the appearance of your cellulite?
What is the NIVEA "Good-bye Cellulite, Hello Bikini Challenge" and how can it help women become bikini-confident, like you, in time for summer?
Kim Kardashian, start of E!'s "Keeping Up With the Kardashians" and Disaster Movie, recently confessed on the cover of a national magazine that she, like millions of women across the country, has cellulite. Although she loves her curves, Kardashian admits, "cellulite is not cute," so she decided to do something about it.
Kim Kardashian enrolled in the NIVEA "Good-bye Cellulite, Hello Bikini Challenge," a four-week, holistic program that combines fitness, nutrition, style and skincare with NIVEA Good-bye Cellulite Gel-Cream and Patches to help women visibly reduce the appearance of cellulite and feel better in their bikinis.
"After taking the four week challenge, I've noticed an improvement in the appearance of my cellulite. My energy is up and I feel more confident in my bikini than ever before," Kardashian said. "It's been a great way to re-commit myself to my fitness and nutrition goals. I've also really enjoyed using the gel-cream and patches. I'm very picky about my creams and this one goes on smoothly and smells great."
New Sabon Organic Line is scheduled to launch in June 23rd, 2009.
An international line of organic products created with your body in mind, Sabon Organic is a natural fit for your beauty regimen. Sabon Organic is suitable for all skin types and a great base to any perfume or cosmetic due to its subtle apricot fragrance. Be comforted that you are treating your skin well as Sabon Organic is paraben-free, sulfate-free, certified by ECOCERT and environmentally friendly by not testing on animals and using recycled packaging.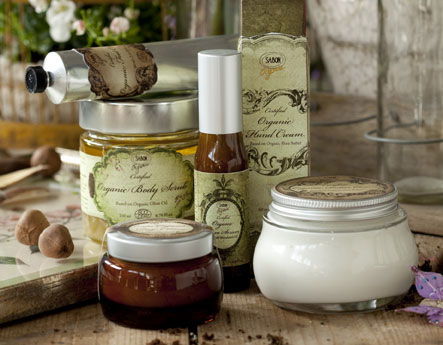 I've tried and fell in love with Sabon Organic Day Cream: This day cream is super hydrating yet not greasy. It is made with organic oils like Macadamia, olive, and jojoba and ideal if you are into green skincare products.
I can't contain my excitement about this latest beauty idea: Q-tips Vanity Packs. It's about time Q-tips get a makeover because they deserve it. Q-tips are a must-have beauty product in any bathroom, and they are so versatile. You can use Q-tips to clear your ears, take off eye makeup, correct makeup, and apply an acne treatment on that specific breakout spot.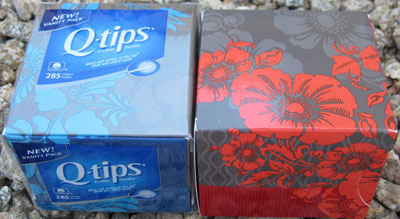 With Q-tips Vanity Packs your Q-tips gets love, but you also look smart! I want to meet the creative  team who came up with the beautiful designs for the Q-tips Vanity Packs and thank them. They can accentuate any bathroom, and take it from drab to glam. Who knew Q-tips Vanity Packs could do all that. There is definitely a new era in my bathroom:)
Celebrity makeup artist Troy Jensen (Troy does makeup for Kim Kardashian), shares top tips fro rescuing any beauty routine:
Check out Kiehl's special 20% off all of your purchases of $45 or more at Kiehl's freestanding stores or on Kiehls.comat Kiehl's freestanding stores or on Kiehls.com between Friday, 6/12/09-Tuesday, 6/16/09.
Print & present the invitation below at your local Kiehl's freestanding store.
When you go shopping on Kiehls.com you get free ground shipping on orders of $45 or more by simply entering code: FAMILY upon checkout!