All Posts Tagged With: "Nails"
Christina Aguilera wore Sally Hansen Salon Effects Real Nail Polish Strips in "Lust-rous" on last night's episode of The Voice.
Christina's manicurist, Farah Songhorian, explains that the "Lust-rous" pattern "compliments the dress and adds some sparkle and glam to the nail".
At Naeem Khan Fall 2012 fashion show, CND's Angi Wingle created a pure blood-red nail with CND Colour in Bloodline. This seductive manicure popped against the black, white, cream, and gold color scheme in the collection. Do you love?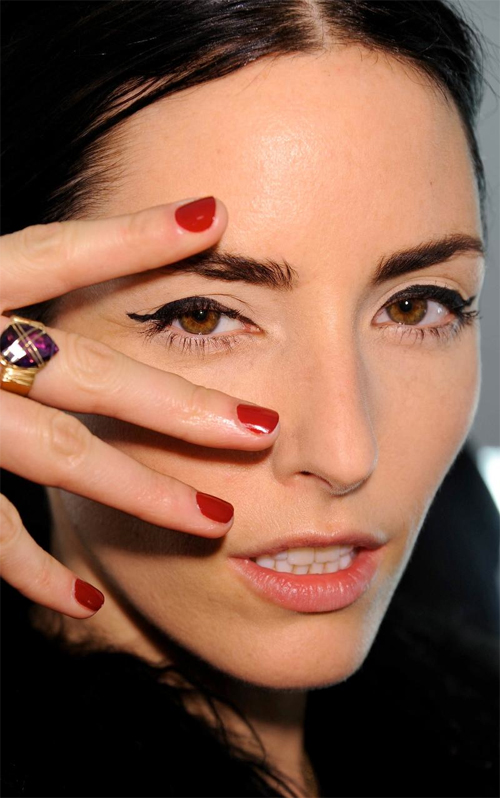 Naeem Khan New York Fashion Week Fall 2012
At Nicole Miller Fall 2012, CND's Wanda Ruiz helped showcase parallel times to prove that "the past plays out in the present." CND's "Time Machine" manicures at Nicole Miller were trippy and hypnotic in colorful swirls of CND Colours in Plumville, Electric Orange, Bicycle Yellow and Anchor Blue. Master this look at home with a toothpick (or a detailing brush) and some patience.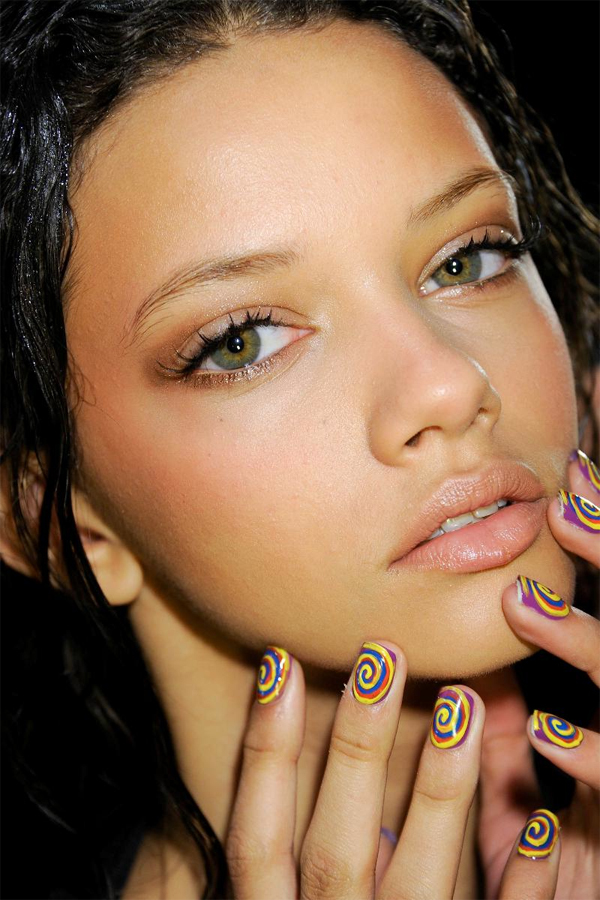 Time Machine Manis at Nicole Miller Fall 2012
CND nails
Celebrity Manicurist Michelle Saunders used a mix of essie's Lady Like ($8) and Au Natural ($8) to compliment Kate Beckinsale's gorgeous cream dress.
Celebrity Manicurist Nettie Davis used essie's Very Structured ($8) to create Shailene's burnt orange, earthy manicure. Website: www.essie.com
On September 12th, 2011, CHANEL Les Vernis Nail Colours will make their debut in the short animated film entitled "SHADE PARADE", which showcases trend-setting CHANEL nail colours in the style of a musical.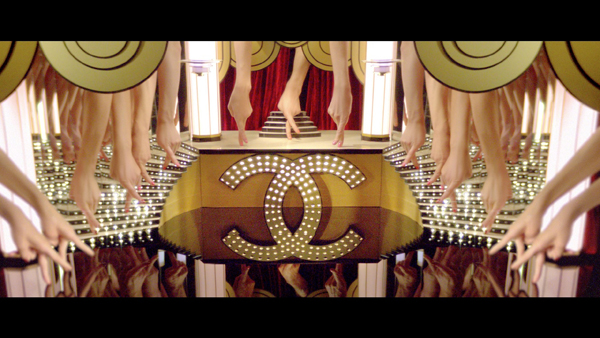 Featuring a play of choreographed hands, CHANEL Les Vernis Nail Colours take on the leading roles in this unprecedented, ingenious nail extravaganza. A colorful cast awaits your discovery on CHANEL MAKEUP CONFIDENTIAL, the innovative digital magazine that explores the world of CHANEL Makeup.
For the first time, Estée Lauder teamed up with The Row for New York Fashion Week– sponsoring the beauty look (makeup and nails) for the Spring 2012 Presentation that took place at The DiMenna Center for Classical Music in NYC on Friday, September 9th.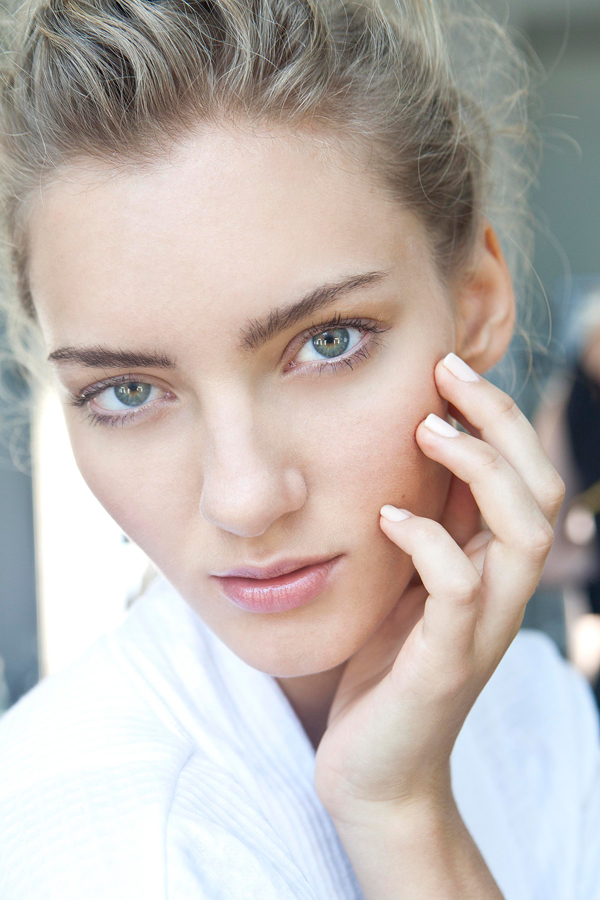 The Row Spring 2012 with Estée Lauder
Estée Lauder Creative Makeup Director Tom Pecheux lead a team of makeup artists to create the fresh and beautiful look on 15 models – While famed manicurist Deborah Lippman and her team polished their nails using Estée Lauder Pure Color Nail Lacquer.
"The beauty look for The Row presentation is softly sophisticated. The models look fresh, natural and beautiful – what any woman would want to look like when she wakes up in the morning." – Tom Pecheux, Estée Lauder Creative Makeup Director.
On September 8th, 2011, CHANEL will debut its preview of Les Jeans De CHANEL, the highly-anticipated nail collection created exclusively by Peter Philips, Creative Director of CHANEL Makeup, at Fashion's Night Out events across the country and on chanel.com.

LES JEANS DE CHANEL
Always creating trends that others follow, Peter has developed a trio of blue lacquers, inspired by quintessence of casual chic: denim. A gradation of three shades, the colours range from deep to medium to very pale blue, evocative of the different styles and shades of one of the world's largest wardrobe staples.
Best nail polish remover by ZOYA. 3-in-1 formula remove polish remover, nail cleanser, and nail prep. No need to tilt your nail polish remover bottle up and down just to get a bit of the acetone on your cotton ball. With this one you just open the cap press the cotton ball down and the acetone just pressed up to your cotton ball. No mess. Also smells OK doesn't smell to strong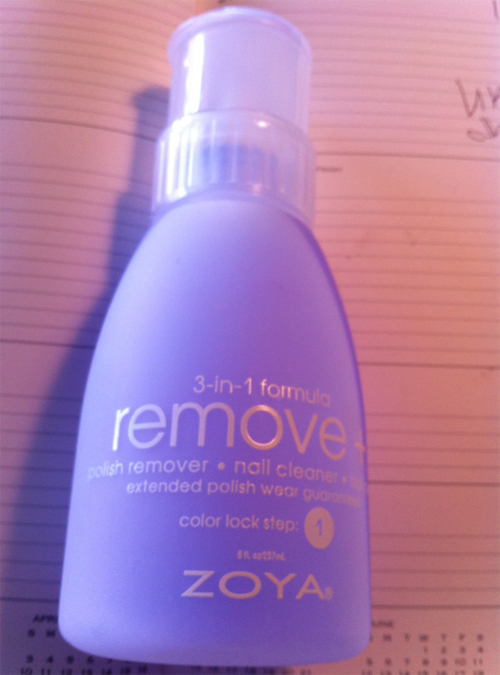 Marta Walsh's favorite Zoya Nail Polish Remover
Summer Nails. Add a pop of colors to your nails this spring and summer with the hottest most fashionable shades from Deborah Lippmann!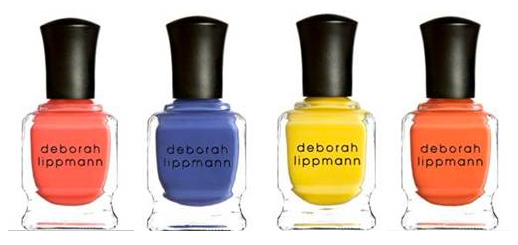 From Left to right: Girls Just Want To Have Fun, I Know What Boys Like, Yellow Brick Road, Lara's Theme
On the Oscars 2011 Anne Hathaway – the hostess with the mostest – donned many gorgeous looks on the red carpet and on stage. One thing that stayed consistent was her nails. No matter what color her outfit, her manicure coordinated with all.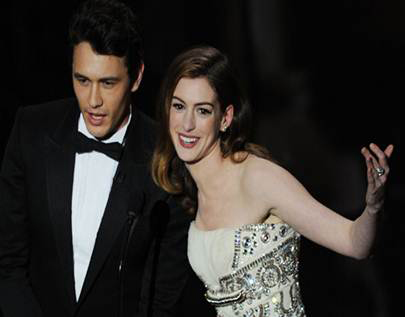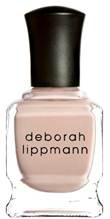 Celebrity manicurist Deborah Lippmann painted Anne's nails in her new shade called Naked, a clean bare beige hue that complemented her porcelain skin as well as all of her outfits that she wore on stage.