All Posts Tagged With: "Nexxus"
How to get the perfect profile picture and that picture perfect hair by Celebrity Stylist Kevin Mancuso.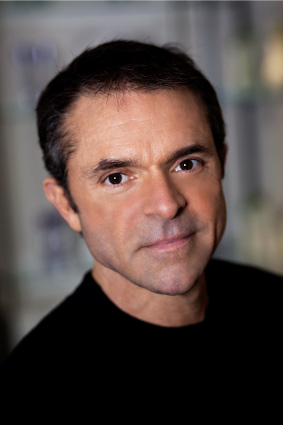 Kevin Mancuso
In the age of social media, Facebook and Twitter, it is more important than ever for women to have a professional headshot of themselves to share with the online world. Celebrity hairstylist Kevin Mancuso – who has worked on countless photo shoots with the likes of Natalie Portman, Naomi Watts, America Ferrara and Cindy Crawford to name a few – can show you exactly how to capture that picture perfect hair.
"In my experience, I've noticed that women either over do it or don't do enough to prepare for a photo shoot. Try to go for a more natural look when preparing for your headshot to ensure the photograph captures the best and most beautiful version of you." – Kevin Mancuso, Nexxus Creative Director
On March 10th, 2010, Kevin appeared as a guest on Bravo's hit reality hair competition Shear Genius Season 3, where he judged the work of top stylists. From years of experience on photo shoots, Kevin provided his insights on exactly what works and what doesn't.
Nexxus Comb Thru Natural Hold Design and Finishing Mist hairspray is my new favorite. I apply it last, after I'm done styling my hair. Nexxus Comb Thru adds even more shine to my hair and makes my blow out last. It's not sticky and it doesn't make my hair feel like a broom stick. 🙂

Visit www.nexxus.com for more details.
Natalie Portman at the Vanity Fair 2010 Academy Awards party: The Hairstyle
For a second year in a row, red-carpet darling Natalie Portman has tapped celebrity stylist and Nexxus Creative Director Kevin Mancuso to create her award season hairstyles. Last night, Kevin gave Natalie Portman a flawless updo for the exclusive and star-studded Vanity Fair party.
"I really wanted to give her a Bridget Bardot meets Audrey Hepburn style," said Mancuso, "there's nothing like an old Hollywood style for a young Hollywood actress!"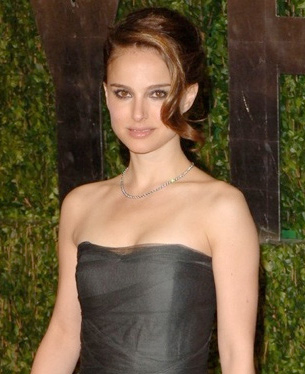 How to get Natalie Portman's Vanity Fair 2010 Academy Awards party hairdo:
Kevin Mancuso – who brought you the celebrity hair bible, The Mane Thing, and worked on such a-list names as Sienna Miller, Blake Lively, Naomi Watts and Taylor Swift – offers his tips for recreating Natalie's red carpet style at home:
PREP:
· Shampoo and condition hair with body building products, such as Nexxus Diametress and Sublime Volume, to help give hair lift.
Nexxus Salon Hair Care is returning as the official hair care sponsor of Shear Genius, Bravo's hit reality hair competition.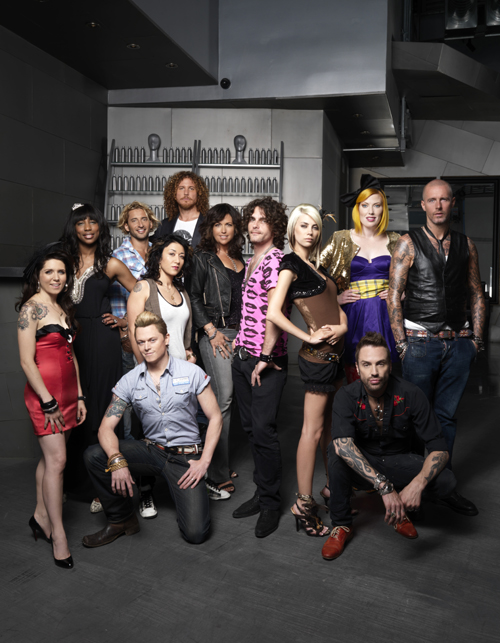 The cast of Shear Genius Season 3. Photo credit: BRAVO
Bravo's creative hair-styling competition series "Shear Genius" premieres Wednesday, February 3 at 11 p.m. ET/PT with a whole new look. Nexxus Salon Hair Care, official hair care sponsor of the show, has partnered with Bravo for a third season of high-stakes action. For the first time, "Shear Genius" has gone international. After combing the world for top stylists, Bravo has assembled 12 remarkably-talented individuals who will raise the level of competition to hair-raising heights. Each week, the show will offer expert tips and how-tos, as well as fashionable hairdos created exclusively with Nexxus products.
It's almost that time of the year: Valentine's Day. Have you decided how are you going to wear your hair on that very romantic day? Here are some hairdo tips by celebrity stylist and Nexxus Creative Director Kevin Mancuso:
Voluminous Curls: "Whether structured or loose, voluminous curls are always in style, and work with many hair types and lengths, for an irresistible look and unforgettable night."– Kevin Mancuso, Nexxus Creative Director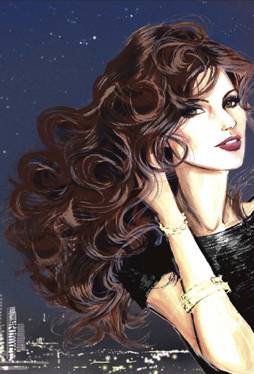 Valentine's Day Hair Tutorial by celebrity stylist and Nexxus Creative Director Kevin Mancuso:
Prep
· Start your hairstyle in the shower by using a volumizing shampoo and conditioner, like Nexxus Diametress Luscious Volumizing Shampoo and Sublime Volume Luscious Volumizing Conditioner. 
Talking Makeup is excited to annoucne the launch of "Nexxus Now," an online-resource for all things hair!
This month, Nexxus is excited to bring you Nexxus' exclusive "Fall Update 2009" featuring easy how-to video tutorials and fall trend forecasts from Nexxus Experts, Creative Director Kevin Mancuso and Color Director Sharon Dorram-Krause. Be sure to also check out the interactive "Color IQ Quiz," with helpful insider tips from Sharon, on how to keep and maintain beautifully vibrant color.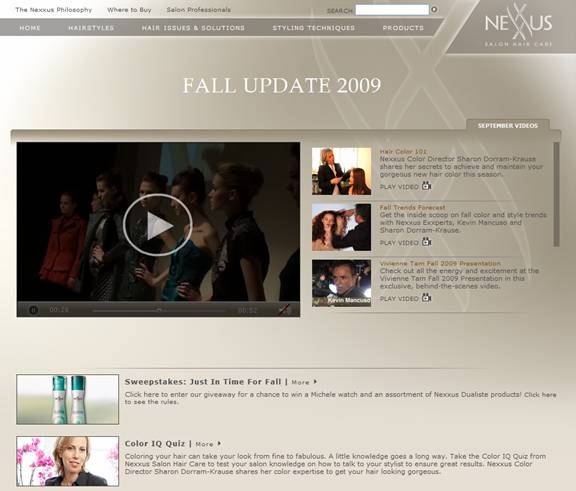 Be sure to check out Nexxus.com each month for new hair care updates, trends and limited-time consumer sweepstakes.
Sienna Miller looks en Vogue at "September Issue" Premiere…I totally love Sienna Miller's hairstyle, the dress, the golden shoes, and the sunglasses. Probably something I would wear. So Marta:)
Yesterday marked the New York premiere of the hotly anticipated "September Issue" – a documentary following legendary Vogue Editor-in-Chief Anna Wintour. Walking down the red carpet in style at the premiere will be actress and fashion icon Sienna Miller, who graced the cover of the magazine's largest issue for which the film is named.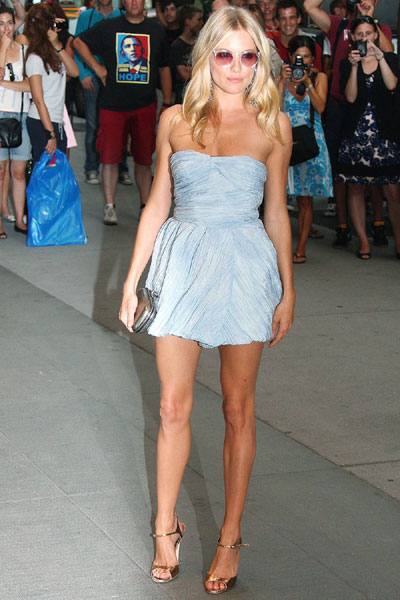 Image via www.hollywoodtuna.com
With the help of celebrity hair stylist Kevin Mancuso, Miller was  looking "en Vogue" by showcasing one of this season's best trends – disheveled glam.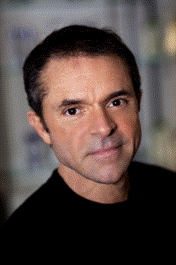 If you are looking to recreate a Sienna Miller inspired look at home, Kevin offers his step-by-step styling tips for this red carpet look below.
The Look: Hair is worn down with loose, bohemian-chic waves
Prep: Enhance your natural texture by applying a volumizing or curling mousse, such as Nexxus Mousse Plus

…or Nexxus Gorgeous Curls, at the root and spreading to the ends. Flip head over and blow hair around while massaging the roots with your finger tips. This will help build texture into the style.
I took this short video backstage at Vivenne Tam during New Fashion Week Fall 2009. Makeup was done by MAC Cosmetics and hair by Nexxus. The video is called: MAC Makeup Eye Liner Application Backstage at Vivienne Tam. A makeup artist applies MAC eye liner on a model. Next time I should try to make the video a bit longer.
Retro ruled the red carpet last night, with 30s, 40s and 50s glamour on display. Smooth waves and constructed pinning ushered in new, softer styles that were timelessly elegant.
Kevin Mancuso, Creative Director for Nexxus Salon Hair Care, created the modern and romantic updo worn by presenter Natalie Portman. With a sweeping side part and soft curl, pinned into a beautiful knot at the nape of her neck, the look was deceptively easy to create. Kevin described how to get the look below in a few simple steps.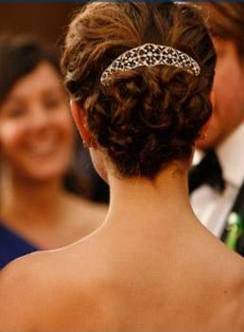 How-to Get Natalie Portman's hairstyle at Oscars 2009:
Step 1: Apply a volumizing styler to the roots, like Nexxus Root Exxtend, to add body into the hair.
Distribute a medium-hold mousse, such as Nexxus Mousse Plus, throughout hair to and maintain and support the structure of the style. More modern updos employ product instead of teasing to build body, for a softer, healthier look. Blow dry hair with a large round brush, concentrating on the ends to smooth the hair.