All Posts Tagged With: "Nicola Formichetti"
Fashion & Beauty News. NEW YORK, NEW YORK, October 13 , 2011– Today MAC VIVA GLAM spokesperson Lady Gaga and Nicola Formichetti, Gaga's stylist, premiered a short film directed by Ruth Hogben, which unveils The Masterpiece that Nicola designed for Lady Gaga as part of the VIVA GLAM social awareness campaign.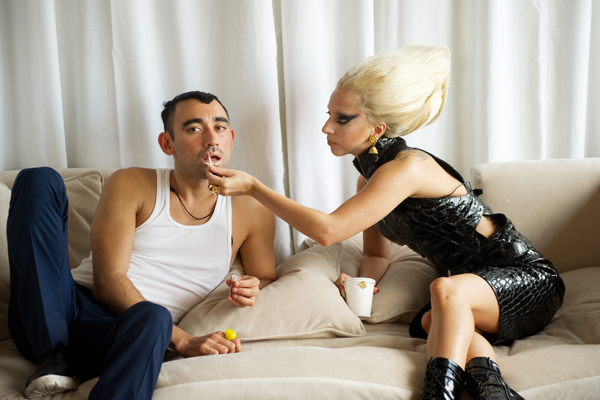 L to R: Nicola Formichetti & Nicola Formichetti
MAC confirmed in today's WWD that Lady Gaga will be our next Viva Glam Spokesperson.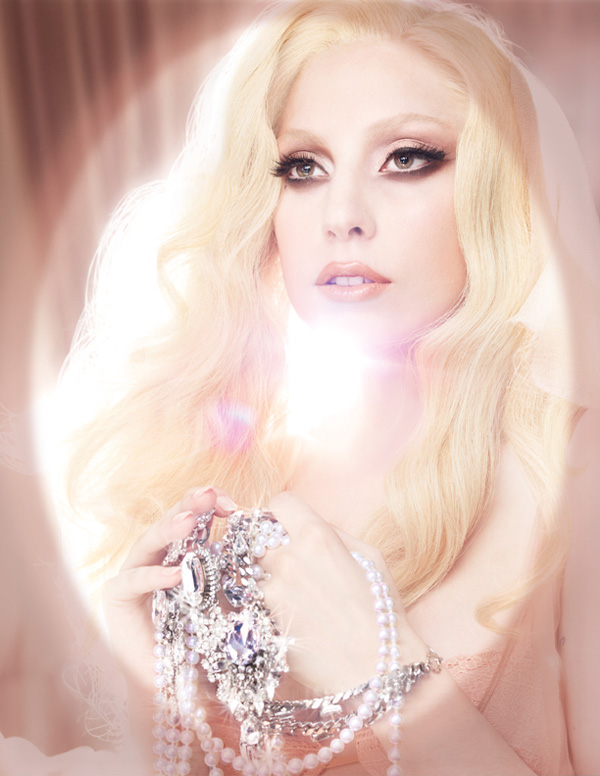 "MAC Cosmetics has signed Lady Gaga on for a second year as the spokeswoman for its Viva Glam campaign. Gaga teamed up with Cyndi Lauper for the 2010 campaign, which launched earlier this year. The company said the Gaga-Lauper campaign was the most successful ever for the MAC AIDS Fund, which has raised more than $190 million for the cause since its founding in 1994. For her solo turn in 2011, Gaga was shot by Nick Knight and styled by Nicola Formichetti."
Sneak peek to the upcoming V story, "A YEAR IN THE LIFE," by Lady Gaga's own Fashion Director and best friend Nicola Formichetti, from the upcoming issue of V MAGAZINE, V67, hitting newsstands on September 2nd, 2010.
Nicola picks his 15 personal favorite GaGa moments, from July 2009 to June 2010, documenting the singer's rise to fashion and music royalty, as well as providing insights into the unique style that both Lady GaGa and Nicola Formichetti are famed for.
Actress Kirsten Dunst, was shot by Mario Testino for the upcoming V MAGAZINE (issue #64). Inside Dunst discusses her unique friendships with both the Mulleavy sisters of Rodarte and Japanese pop artist Takashi Murakami as well as her upcoming long-awaited film All Good Things. V64 hit newsstands today, March 4, 2010.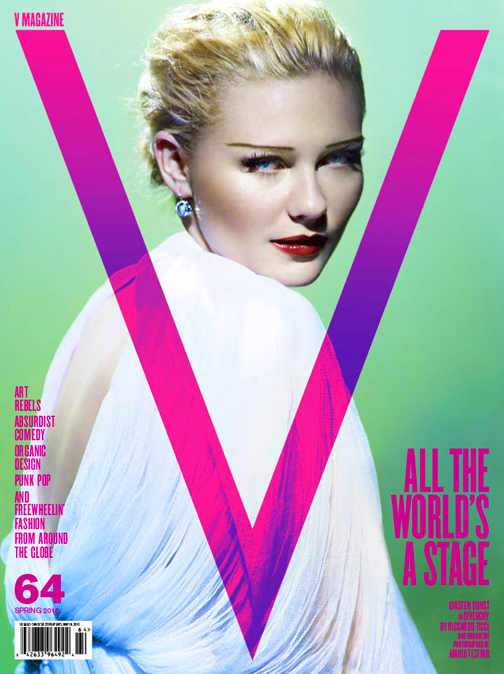 "THE ART OF BEING KIRSTEN DUNST"
Hollywood's bored and beautiful blonde has become an icon for a generation, but this year it's all about reinvention. Art muse, rising director, even serious dramatic actress—you can be anything when you're Kirsten Dunst