All Posts Tagged With: "Nicole Richie"
Nicole Richie Twittered this today: "Let's Do A Makeover …" and the link took us to this pic with her NEW blond haircolor and hairdo! Nicole Richie's Haircut by Andy Lecompte, color by George Papanikolas (who can also be found at Andy Lecompte Salon in West Hollywood). Do you love?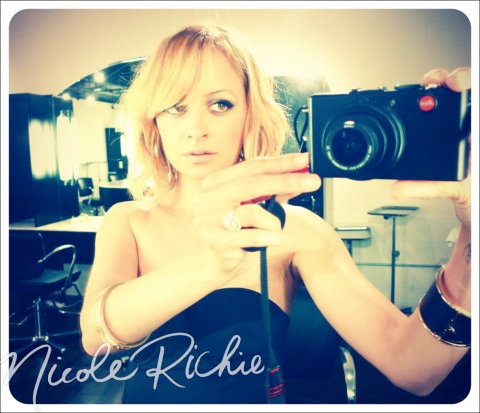 Rachel Bilson's colorist Denis De Souza at Andy Lecompte Salon in West Hollywood
I stumbled upon a cool ELLE.com gallery of the Best Celebrity Hairstyles for 2010 including Nicole Richie's bangs, Kim Kardashian's waves, and the products stylists use to achieve their looks. Here's a sneak peek:
The Bang. Winner: Nicole Richie.

Photo: John Shearer/WireImage
It's no surprise that the prize for best fringe goes to Richie. "The full bang is very late '60s, early '70s, so it's the perfect vintage accessory," says Richie's stylist, Andy Lecompte.
Going from Blonde To Brunette: I'm excited to share with you my interview with hot young Hollywood's go-to colorist George Papanikolas. I picked his brains about Nicole Richie's latest brown hair color and hair color tips.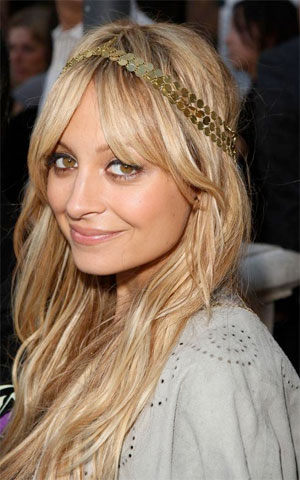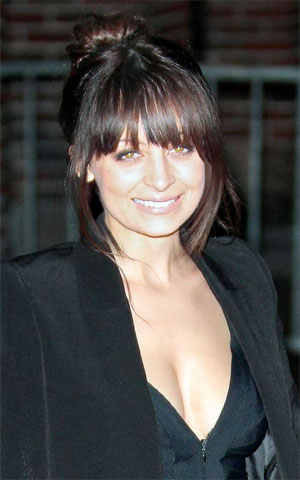 L to R: Nicole Richie goes from blonde to brunette. Do you love?
JOICO celebrity colorist George Papanikolas has become one of the hottest and most sought after colorists in Hollywood. His signature style has caught the attention of Southern California's most discerning clientele with young, hot Hollywood turning to this man to change their look. George has set trends, reinvented celebrities and has created signature looks for many starlets like Nicole Richie and Ashley Tisdale.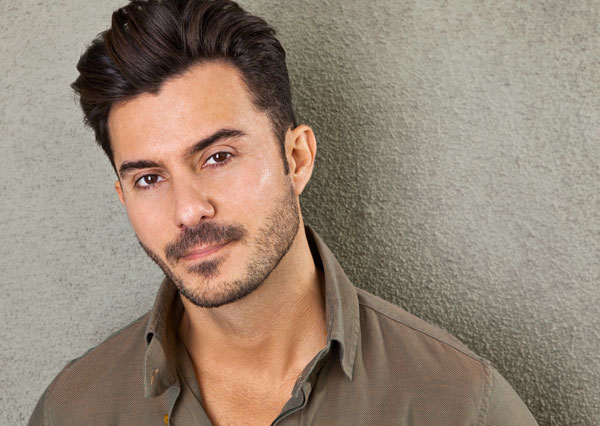 George Papanikolas
Marta Walsh: Which hair color shade have used on Nicole Richie when transforming her hair to brown?
George Papanikolas: Medium Golden Brown
On Thursday March 25th, 2010, Paris Hilton, Leonardo Dicaprio, Nicole Richie and other A-List Celebrities joined Victoria's Secret Supermodels Alessandra Ambrosio, Miranda Kerr and Candice Swanepoel in celebrating the 2010 Swim Season with a pink carpet event at Trousdale, Brent Bolthouse's new LA hot spot. Over specialty cocktails, such as 'Splash', guests enjoyed music from DJ Ruckus plus special guests Joel & Benji Madden who made a cameo on the turn tables!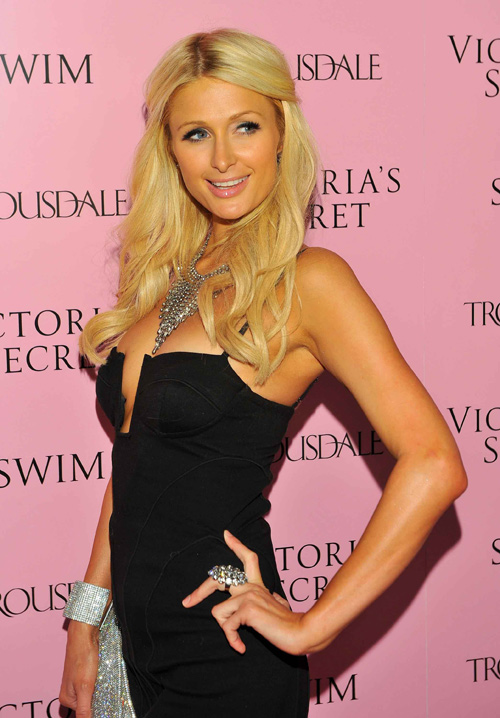 Paris Hilton
Feeling a little inspired? Here's how to make the Splash Cocktail at home:
Strawberry lemonade infused with SVEDKA Vodka
Splash of champagne
Garnish: Strawberry
I loved Nicole Richie's look at Oscars 2010: the Reem Acra gown and the hairdo.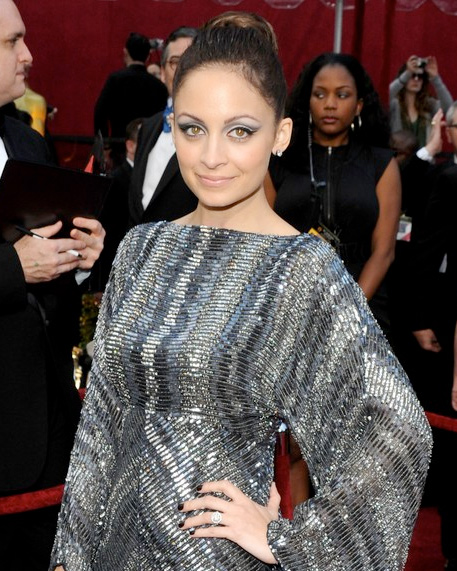 Hair Tutorial: Here's how to get Nicole Richie's Oscars 2010 Classic Bun with Pureology hair care products
1. Blow hair dry with Pureology SuperSmooth RelaxingSerum (also Marta's ultimate favorite) from hairline towards the back of the head.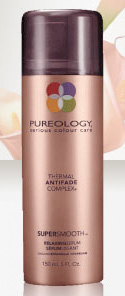 When I think about Rock Stars all I see is amazing parties and lots of fun. But have you  ever wondered what it's like to be a rock star's daughter? America's version is Nicole Richie and Britain's versions are the following beauties. Which of Britain's It Rock Star Daughters is your favorite?
Peaches Geldof is the daughter of British rock star Bob Geldof and British television presenter and writer Paula Yates. Peaches seems to get tons of press in the UK for being a party girl. However, Peaches is not just all about good times. She writes a column for Nylon Magazine. In 2009 Peaches was signed to a six-figure modeling deal to become the face of the Miss Ultimo collection. She is also a DJ and a TV reporter. Peaches reminds me a lot of her mother who has passed away in 2000 with her beauty, charm, and journalism talent. You can even follow Peaches Geldof on Twitter.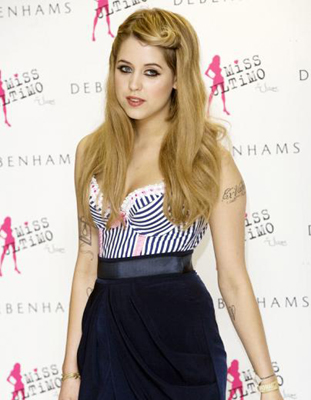 Nicole Richie who has been famous for her signature blonde hair now goes brown! Do you love?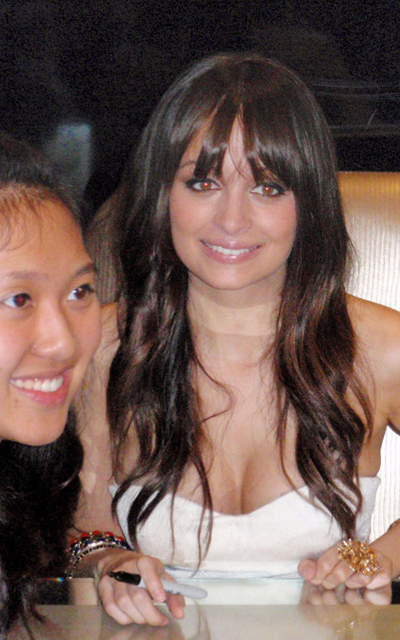 Nicole Richie the before photo in blonde hair.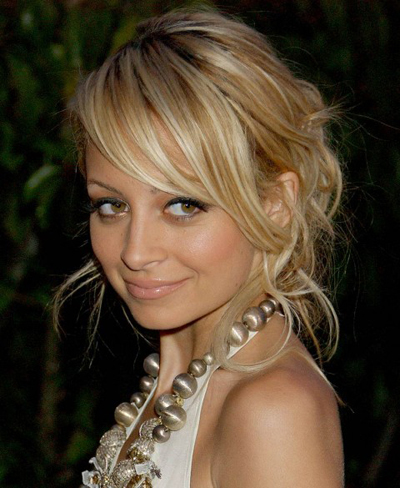 Just Last week, bebe launched and began selling Nicole Richie's House of Harlow for bebe jewelry collection!
The best part is that they have created a one-of-a-kind keepsake bracelet that is sold in bebe stores and on bebe.com through December with 25% of sales donated to the Richie-Madden Children's Foundation. (If you're unfamiliar with the Richie-Madden Children's Foundation, you can learn more here: www.richiemaddenfoundation.org .)
Nicole was sadly too sick to attend but the party included special guests such as Amanda Luttrell Garigus and Nick Verreos (Project Runway), Edyta Sliwinska (Dancing with the Stars) and Lou Diamond Phillips (I'm a Celebrity, Get Me Out of Here).
Yes To and the Yes To Carrots Seed Fund brings Organic Gardens to L.A. Schools with Nicole Richie, Amy Smart and Anna Getty.
Yes To Inc. together with Environmental Media Association (EMA) and LA Unified School District launched their partnership with a groundbreaking ceremony on May 12th at the Helen Bernstein High School in Hollywood.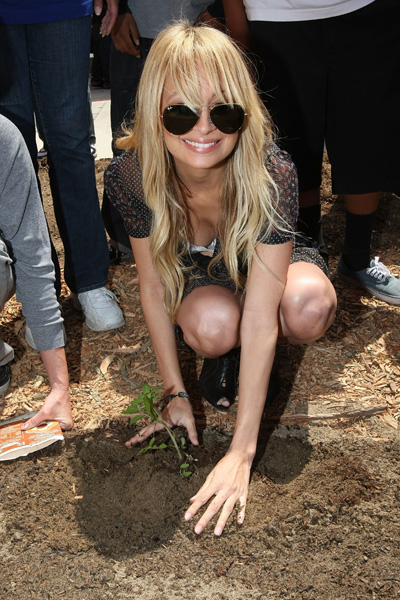 Nicole Richie at the May 12th event. 
Yes To Carrots is a complete family of skin and hair care products that combine the anti-oxidant power of Beta Carotene from orange organic fruits and vegetables, with Dead Sea Minerals.