All Posts Tagged With: "Nordstrom.com"
Nordstrom.com has some fabulous beauty exclusives, such as: Lippmann Collection Celebration Nail Lacquer Set.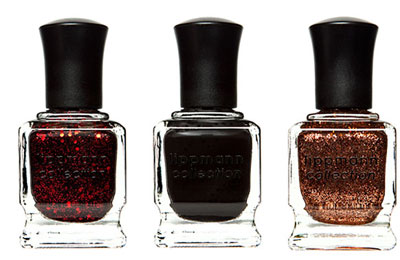 Limited-edition Anniversary set with exclusive nail lacquer shades in Ruby Red Slippers (Dorothy's shimmering ruby glitter), Funky Chunky (sequined sheer black glitter) and Superstar (show-stopping copper-flecked fudge glitter). Limited edition. $35.
Marta's can't wait to try shades Ruby Red Slippers & Superstar from this Lippmann Collection Celebration.