All Posts Tagged With: "Olivia Wilde"
The Kate Somerville Skin Health experts have been very busy prepping the skin of celebs before their big night. Check out the list of stars who have visited the Kate Somerville Clinic in preparation for the 2010 Golden Globes and their favorite treatments before the red carpet event. Kate will also be featured LIVE tomorrow, Sunday January 17th, 2010, on the Red Carpet. Tune into the TV Guide Channel, Golden Globe pre-show at around 1:15pm PST and watch Kate's skin tips.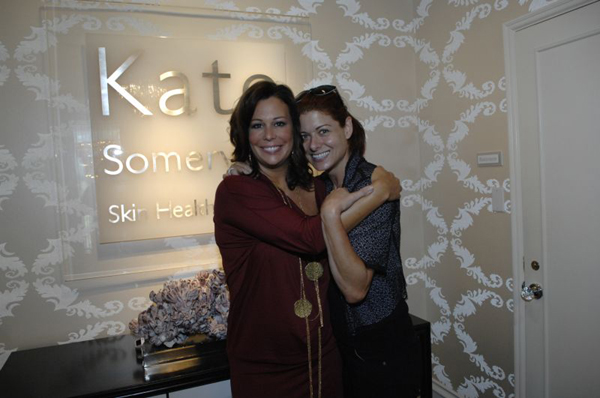 Debra Messing and Kate Somerville
Kate Somerville Golden Globes Clients include:
· Anna Paquin (Nominated for True Blood and Best Performance in a mini-series)
· Olivia Wilde (House is nominated)
· Kyra Sedgwick (Nominated for The Closer)
· Debra Messing (She'll be attending as husband's show, Damages, is nominated)|
· Lea Michele (Nominated for Glee)
· Jane Lynch (Nominated for Glee)
· Julie Benz and Jennifer Carpenter (on Dexter, which is nominated)
· Sophia Vergara (Modern Family is nominated)
· Perrey Reeves (Entourage is nominated) 
GET THE LOOK: Actress Olivia Wilde, star in the hit show "House" made her mark on the red carpet of the FOX 2010 All-Star Party this week! mark celebrity makeup artist Jamie Greenberg explains how she created Olivia's stunning red carpet look for the event.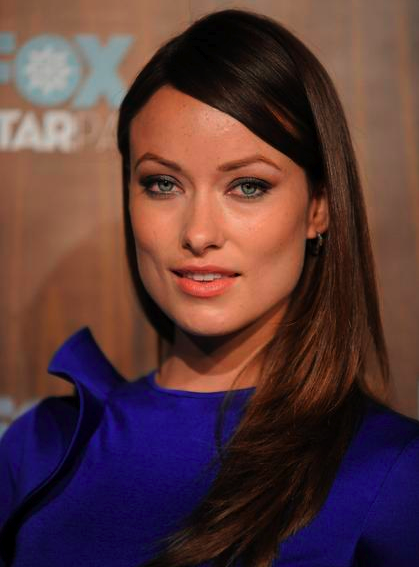 How to Get Olivia's Glowing look:
Face
"I started by moisturizing Olivia's face with mark See Things Clearly Brightening Moisturizer to get an even base. I then applied mark Get a Tint Tinted Moisturizer Lotion in Ivory/Nude to add some subtle color without using a heavy foundation. Next, I used mark Get Bright Hook Up Highlighter under her eyes to hide any dark circles and mark Cheat Sheet Shine-Blotters to eliminate shine. I finished off her face by highlighting her gorgeous cheek bones with mark Glow Xpert Face Shimmer in Champagne Glow and just a hint of color by blending mark Just Pinched Instant Blush Tint in Peachy and Spice onto the apples of her cheeks."
Olivia Wilde was seen at the new Escada fragrance launch recently. I'm very drawn to Olivia's green/blue eyes, they just pop out and are full of radiance. Her entire eye area looks bright and smooth. No under-eye dark circles are detected. Maybe this is a good sign that Olivia might be getting great nigh sleep.
But, some of us don't always get good night sleep and suffer from dark under eye circles. If it's not weekend yet to catch on sleep and on some R&R we can fake radiant eyes with my favorite under eye concealers by Giorgio Armani Beauty.
I use master corrector which is designed to target specific complexion concerns ($35) and high precision retouch which blurs imperfections, treats dark circles, and highlights the complexion ($35), both by by Giorgio Armani Beauty.
Available at www.giorgioarmanibeauty-usa.com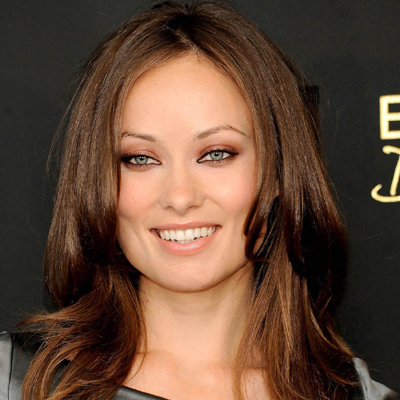 From Left: Giorgio Armani Beauty master corrector, Giorgio Armani Beauty high precision retouch, and Olivia Wilde
Images via: www.hollywoodtuna.com
Stars prove that you don't have to be at Nikki Beach to flaunt a St. Tropez tan. Natasha Bedingfield and Kim Kardashian have both revealed how they remain fashionably tanned all year round. Thanks to St. Tropez Tan, Natasha and Kim are able to sport their healthy glows and beautifully sunkissed looks wherever and whenever they want! St. Tropez remains to be the world's expert on safe and sunless tans, which leaves skin looking bronzed without any exposure to the sun's harmful rays.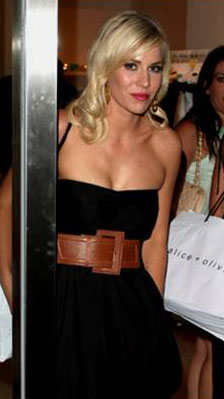 Since its introduction in 1996, St. Tropez has become the market leader in self tanning – a brand now synonymous with odorless self tan treatments attracting press acclaim and celebrity endorsement. Natasha Bedingfield loves St. Tropez so much that she included a St. Tropez custom spray tan as part of her recent pre-wedding beauty regimen.
Natasha says, "St. Tropez is the best self tanning product I have ever used. With my 'English Rose' complexion, it's easy to sun damage, but let's face it – everybody looks better with a little kiss from the sun! St. Tropez is a way that I can get that natural glow without aging or tan lines. It's easy and quick. I love it!"