All Posts Tagged With: "OPI"
This May, kick off your summer adventure with OPI's new California Dreaming collection. Inspired by the brands home state, this collection allows consumers to experience the colors of California from its majestic sunsets to its diverse landscapes. These twelve unique shades conjure the state's most picturesque locales and include rich merlot and punchy pinks, orange and coral hues, and warm shades of rose, pink, peach and nude.
The collection is available in both classic Nail Lacquer and Long-Wear Infinite Shine formulas.
Nail Lacquers retail for $10.00 ($13.50 CAN) each and Infinite Shine retails for $12.50 ($16.95 CAN) at Professional Salons, as well as Beauty Brands, beautybrands.com, Chatters, Dillard's, Regis, Sally Beauty, ULTA and ulta.com and Macy's.
Stella McCartney Nails: Alex Falba using OPI.
GET THE SHOW LOOK
(June 15, 2011) – Miss USA Rima Fakih looks haute in Georges Hobeika as she joins Miss Universe Ximena Navarette to unveil "Miss Universe by OPI" in Las Vegas. Miss USA selected a sexy pink and black sequined cocktail featuring a keyhole bust for the launch of OPI's pageant-inspired nail lacquer shades.

RIMA FAKIH LOOKS HAUTE IN GEORGES HOBEIKA PHOTOGRAPHED WITH MISS UNIVERSE XIMENA NAVARETTE
We all love those summer manis and pedis, but wouldn't they be even sweeter if you knew you were helping someone else simply by picking up a bottle of your favorite nail lacquer?
Look Good…Feel Better, a national public service program that helps women cope with appearance-related changes from cancer treatment, and OPI, the world leader in professional nail care, are both celebrating their 20th anniversaries this year; OPI launched its nail lacquers 20 years ago, the same year Look Good…Feel Better conducted its first workshop. To celebrate, the two organizations are launching a new summer promotion that truly makes a difference.
During July and August, OPI will contribute a portion of the proceeds of every bottle of its top-selling Bubble Bath (who doesn't love Bubble Bath?) Nail Lacquer sold, with a minimum contribution of $25,000, to Look Good…Feel Better.
I can't be more excited today and bring to you an interview I did recently with the beautiful Kourtney Kardashian!
Kourtney Kardashian is the sweetest girl and chatting with her was such pleasure. Kourtney's voice was very calm and she was kind enough to share with me some of her beauty secrets, her experience on the hit series on E!: Keeping Up With The Kardashians, and future plans.
Kourtney Kardashian interviewed with me for Talking Makeup's celebrity beauty section: www.beautyinterviews.com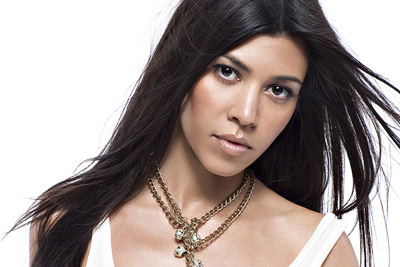 Kourtney Kardashian is best known for her appearances on the reality show Keeping Up with the Kardashians and is also the big sister to Kim Kardashian, Khloe Kardashian, and Kylie and Kendall Jenner.
Kourtney Kardashian and her sister Khloe Kardashian will be appearing in a spin-off show which will air in August 2009 on E! Networks. The spin-off will feature the sisters moving to Miami to open a second Dash store on the east coast. The show has a working title of: Kourtney and Khloe Take Miami.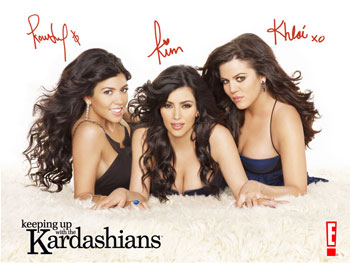 I caught up with Kourtney Kardashian on a telephone from Los angles early in the morning (and I must say, Kourtney was very punctuate!) to chat about the time she discovered the love for makeup. Why she looks up to her mother, Kris Jenner. Best part of being on the show: Keeping Up With The Kardashians. What's in Kourtney's makeup bag. What does she feel about becoming famous. And her new reality show Kourtney and Khloe in Miami.
Marta Walsh: When did you first discover makeup?
Kourtney Kardashian: Probably way too young. Kim and I went to all girls Catholic school where we had to wear uniforms so the only way we could express ourselves was wearing cute shoes or a lipstick. I remember wearing lipstick in seventh grade. Our teacher would take our lipsticks away and throw them away every day. That's why we would buy cheap lipsticks in a drugstore. It was a burgundy color lipstick. Not a cute color. We also then began wearing an eye liner.
The Ottavia et Emma launch party at the Mercedes-Benz New York Fashion Week Spring 2009 was the second largest fashion week party…right behind Marc Jacobs!
Ottavia et Emma fashion launch party at New York Fashion Week took place at Bryant Park Hotel Cellar Bar this past Friday, September 5th, and it was a great success!

Actress Joan Allen at Ottavia et Emma launch Party.
Here is what was in the VIP gift bag from the Ottavia et Emma Launch Party at the Bryant Park Hotel Cellar Bar on the 5th: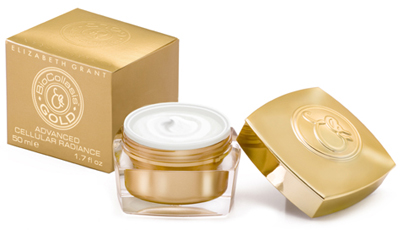 Elizabeth Grant BiocollasisTM GOLD Advanced Cellular Radiance – 50 mL.
Elizabeth Grant Gold Cream
Ottavia et Emma 100% Organic Cotton tote bag
Ottavia et Emma 100% Organic Cotton longsleeved black logo tees.
Promotions from Gotham Lasik & Gotham Skincare
Small personal bottles of the lovely Chambord — who sponsored the drinks all night!
O.P.I had specially made colors by Chambord, like ' South of the Chamborder'.
I've been asked by many of our readers about how to get Rihanna's green nail polish look at the 2008 MTV Movie Awards (shown in photo below).

Rihanna flaunting her green nail polish.
Try Green-Wich Village (a vivid green that is downtown mod) from OPI 2008 Mod About Brights nail collection.

Green-Wich Village by OPI.
This season, OPI goes mod-ern with Mod About Brights, the newest selection of shades in the Brights by OPI line.
Mod About Brights captures the fun and edginess of the mod "invasion" of the Sixties, but with a bright twist that makes these colors exciting and current for 2008. And with fashion right now being all about strong color and vivid, graphic prints, these are the shades that look up-to-the-minute on fingertips and toes.
On the hunt for the secret for making your manicure and pedicure last during the beach season? Neri Ortega, nail expert of Butterfly Studio Salon in New York City, recommends the following for a long lasting, perfect manicure without chipping:
1. Following a hand massage, it is vital to clean the nail bed twice with acetone free nail polish remover to make sure that there are no emollients left on the nail-a clean, oil free nail bed is the most important part of lasting manicure, as it creates a clean surface to begin on.
2. Continue with a protein based base coat-this is key in keeping polish from chipping. A strengthening treatment like OPI's Nail Envy, works wonderfully to keep nails strong, and polish from chipping.

Butterfly Studio Salon.
3. Following the application of polish, a good basic top coat is needed. Neri recommends Essie, and prefers classic top coats over 'quick dry' as she finds quick dry top coats tend to peel faster.
4. Pushing back cuticles rather than cutting them will also help a manicure last longer. To keep nail polish looking shiny and new, and cuticles from looking dull and ashy, she recommends a good cuticle moisturizer like Solar Oil (by Creative Nail Design)-the treatment will multi-task to keep your manicure going for extra days.

Butterfly Studio Salon.
With tips these easy the only challenge left is to pick your favorite color.
Butterfly Studio Salon website: www.butterflystudiosalon.com 
Location: 149 5th Avenue 2nd Floor New York, New York 10010.
The salon founder is Kattia Solano.
It looks like the dark or almost black nail polish is in once again.  Many celebrities have been seen sporting this look.  Deep nail polish shades seem to go well with short and squared nails.  It may be a bold look for you, but since so many cute girls display the new vamp trend then it feels almost OK to try it yourself.  And for the British readers, we have a picture of the very famous glamour model actress and business woman, Abby Titmus.  Abby is perfectly manicured in deep shade nail polish as feathered in her new 2007 Abby Titmus Calendar.
Talking Makeup picked two nail polish shades that will help you achieve this hot look.  OPI created Lincoln Park After Dark NL W42 as part of their new Chicago Collection.  OPI describes this color as: " When midnight meets purple".  Cost:  around $7. 
Our second pick is Essie Wicked 249 which has a burgundy red undertones and less purple then OPI Lincoln Park After Dark NL W42.  Cost:  around $7.