All Posts Tagged With: "Orlane Paris"
New York City, September 30, 2010, 2nd Annual Afghan Hands and Orlane Fundraiser. Marta Walsh is told the event was a huge success! They had over 250 guests and were able to raise $45,000 for Afghan Hands. Notable guests included Claire Danes, Cynthia Nixon, Kelly Bensimon, Jessica Seinfeld, Ryan McGinness, Lara Meiland-Shaw, and Emma Snowdon-Jones.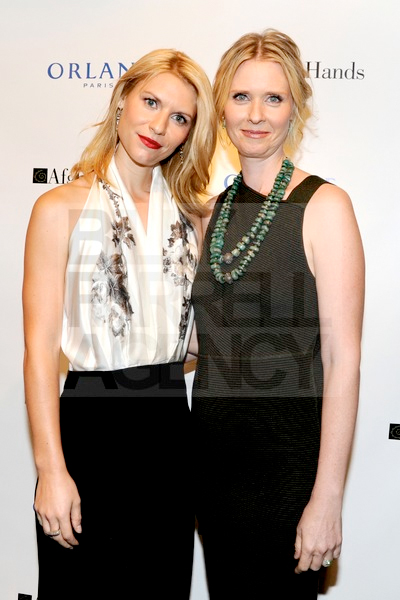 Claire Danes, Cynthia Nixon at the 2nd Annual Afghan Hands and Orlane Fundraiser
Photos by Neil Rasmus of the Billy Farrell agency
I'm a sucker to skin care products that 'wake my skin up'. I'm all about feeling rejuvenated and invigorated, especially in the morning. Lately I've been using the NEW Orlane Anagenese 25+ Morning Recovery Concentrate to get that re-gained radiance and glow effect. It is a very light and clear serum and feels like fresh water on my skin. Very gentle and soothing.

The star ingredients in Orlane's Anagenese 25+ Morning Recovery Concentrate are a combination of pro cellular growth factors and specific peptide, Hibiscus seed extract, and Ginseng extract. All designed to activate the production of collagen and the synthesis of hyaluronic acid, entourages cell renewal and stimulates micro circulation.
Try Orlane Extreme Line Reducing Re-Plumping Cream which is a new formula that targets deep, mature wrinkles, and skin under stress.   Environmental or emotional stress can speed your skin's aging causing sagging and lines.  Orlane got an innovative triple action formula with ingredient derived from elastin and Memoxyle® to stimulate skin regeneration.  Other ingredients such as black tea extract rebuilds the skin's underlying support while combating lipid loss.  Ceramides provides essential lipids to moisturize and nourish.  what you get is a younger and a rejuvenated skin.  Orlane Soin Antirides Extreme will cost you $250.