All Posts Tagged With: "Oscars 2009"
Soft curly hairstyles, fuss-free updos and colorful makeup made the Academy Award nominees, winners and presenters shine
Though not all of our fave celebrities got to walk the Oscars red carpet (boo!) we did manage to snag photos of our most loved hair and makeup looks. Miss Angelina Jolie wins the award for most gorgeous all around (not shocking, we know). Though we must admit without the striking green jewels she may have been too blah. Proof, once again, that fashion and beauty are not mutually exclusive.
Oscar wasn't the only accessory that sparkled at last nights show luxurious, brilliant hair shined its way throughout the main event. Pureology PureArtists Mary Katherine Hecht, Tyson Daniel, Sherilynn Smart, Darren Pena and April Webster and Wendy Belanger list the top three hair trends of last night's 81st Academy Awards along with step-by-steps for you to achieve the award show look at home. 
Top celebrities including Michael Shannon, Viola Davis, Amy Adams, Taraji P. Henson, Jane Seymour and Ted Danson, that attended the WOW! Creations Lifestyle Gifting Lounge at the Beverly Hilton Hotel received Pureology InCharge Firm Finishing Spray

…and GlossingMist Shine Spray in their gift bags.

Top hair trends at the Oscars:
1. Elegant Partial Up-Do as seen on Angelina Jolie
2. Futuristic Mold as seen on Kate Winslet
3. Chic Chignon as seen on Natalie Portman
Elegant Partial Up-Do: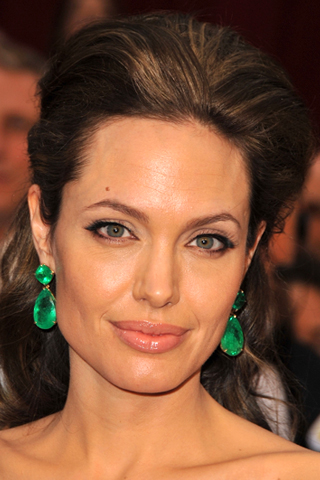 Angelina Jolie.
1. Set the hair with a 1.5 inch curling iron using Pureology InCharge Flexible Styling Spray. Pin the curls, let set and cool.
Makeup artist Gita Bass created Tina Fey's red carpet look for the 2009 Oscars. Gita shares her red carpet tips and techniques for creating Tina's makeup look yourself.
Luminous Skin: "Glowing radiant skin is a must on the red carpet! I love using the Elizabeth Arden Mineral Powder Foundation-it contains mica which reflects light creating a luminous finish that's never greasy, and it is virtually invisible on the skin, perfect for HD."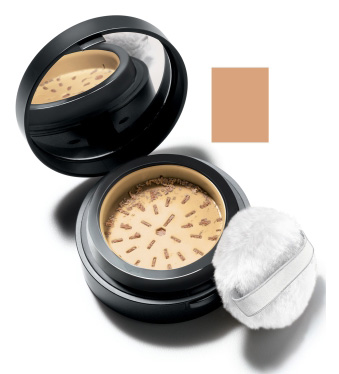 Retro ruled the red carpet last night, with 30s, 40s and 50s glamour on display. Smooth waves and constructed pinning ushered in new, softer styles that were timelessly elegant.
Kevin Mancuso, Creative Director for Nexxus Salon Hair Care, created the modern and romantic updo worn by presenter Natalie Portman. With a sweeping side part and soft curl, pinned into a beautiful knot at the nape of her neck, the look was deceptively easy to create. Kevin described how to get the look below in a few simple steps.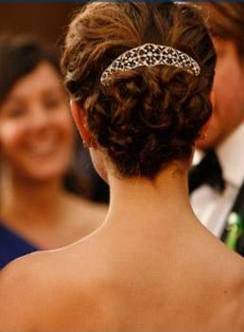 How-to Get Natalie Portman's hairstyle at Oscars 2009:
Step 1: Apply a volumizing styler to the roots, like Nexxus Root Exxtend, to add body into the hair.
Distribute a medium-hold mousse, such as Nexxus Mousse Plus, throughout hair to and maintain and support the structure of the style. More modern updos employ product instead of teasing to build body, for a softer, healthier look. Blow dry hair with a large round brush, concentrating on the ends to smooth the hair.
Oscar presenter Marion Cotillard once again proved to be one of the most striking and beautiful arrivals on the red carpet. Robert Vetica for Moroccanoil Styles Marion Cotillard's Hairstlye for Oscars 2009. Robert Vetica is the author of the new book, "Good to Great Hair" (Fair Winds Publishing).
Top celebrity hair stylist Robert Vetica, who styled Marion Cotillard's hair for her La Vie En Rose Best Actress Oscar win last year, created a flawless, dramatic look that worked to perfection with the elegant John Galliano for Christian Dior gown that she wore.

Marion Cotillard.
Vetica created a shimmering, ultra modern take on the French Twist, that was inspired by Cecil Beaton's portraits of the great fashion and society icons of the 40's and 50's. Polished and styled close to the head, the French Twist was rolled large and emphasized volume for a contemporary edge.
To create the beautifully sculptured French Twist, Vetica first blow-dried Marion Cotillard's hair with a round brush using Moroccanoil Hydrating Styling Cream (MSRP: $30.00 / 10.2 fl. oz.) to smooth, detangle strands and to prevent frizz, and created a low side part. He then teased the hair all over with added attention to the crown and the back of the head.
This year for the 81st Annual Academy Awards three of the most beautiful hair styles seen of the red carpet were created exclusively by Fekkai stylists using Fekkai products.
Frederic Fekkai's Renato Campora tended to the tresses of Best Actress Nominee, Kate Winslet. INSPIRATION: A modern day Grace Kelly that compliments her total look and silhouette. A wavy texture with a dynamic shape.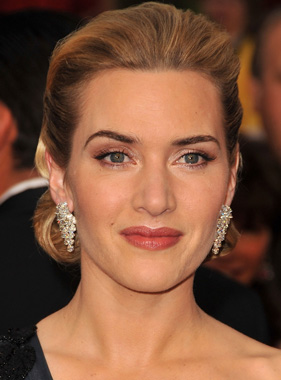 Kate Winslet.
How to get Kate Winslet's Oscars 2009 Hairstyle: Start by applying FEKKAI MORE ALL DAY DENSITY STYLING WHIP on wet hair. Blow-dry smooth with the FEKKAI EXTRA LARGE ROUND BRUSH to create some volume. Then use a one inch curling iron and let it set for 20 minutes. Brush it through and use the FEKKAI COIFF MAGNIFIQUE ULTRA LIGHT FINISHING CRÈME at the ends to help roll hair under. Finish with FEKKAI SHEER HOLD HAIRSPRAY.
The products all by Fekkai: Fekkai More All Day Density Styling Whip ($25), Fekkai Extra Large Round Brush ($65), Fekkai Coiff Magnifique Ultra Light Finishing Crème ($23), Fekkai Sheer Hold Hairspray ($23)
Frederic Fekkai's Adir Abergel styled Best Supporting Actress, Marisa Tomei's locks. INSPIRATION: Cascades of soft movement mirroring the twists and turns of the dress.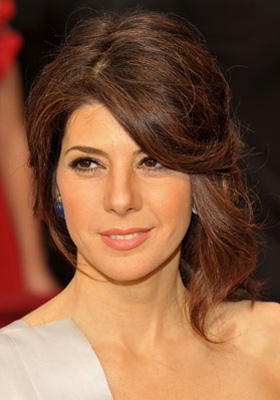 Marisa Tomei.
81 Academy Awards red carpet looks: I can't complete my Oscars 2009 red carpet looks recap without my favorite beauty, Jennifer Aniston. I want to know the secret to Jennifer Aniston's gorgeous hair! I love how the front section of Jennifer's hair is braided. The haircolor is perfection, I'm still working with my hairdresser to get that same exact shade on me…might take some time:)
Tell us what you think! Does Jennifer Aniston looks hot or not?