All Posts Tagged With: "Padma Lakshmi"
Padma Lakshmi, model, award winning cookbook author and Emmy nominated host of the popular Bravo TV series Top Chef, is joining forces with Henkel Consumer Goods, Inc. to help women look and feel their best. Their partnership marks the launch of Dial NutriSkin, a new line of ultra-hydrating body washes packed with light and refreshing fruit oils. Recognizing that beauty is more than outward appearance, Padma has collaborated with Dial to encourage women to develop inner beauty by giving back to charity.
"As a model, I understand the importance of looking good on camera, which is why I indulge in healthy beauty treats with nourishing ingredients such as Dial NutriSkin Body Wash," says Padma. "However, I realize that beauty is not skin deep and that giving back is what truly makes me feel beautiful. This is why I am working with Dial to raise money for my charity—an organization that supports women affected by endometriosis."
Beginning today, log on to DialSoap.com and Dial will donate $1 to a nonprofit organization Padma helped to found—The Endometriosis Foundation of America. This charity aims to fund medical research for endometriosis and educate women suffering from the condition, which Lakshmi herself has struggled with for years.
Like Paris Hilton and Top Chef host Padma Lakshmi before her, the MTV reality star is now hawking burgers for Carl's Jr.
Audrina Patridge in a bikini and looks amazing, or as I always say: "A WOW", and makes the all burger experience a lot more delicious:)

Carl's Jr.
"I had an absolute blast shooting," Audrina Patridge told People magazine. "It was my first experience shooting a spot with food, and when I pulled up, I was literally salivating looking at all the rows and rows of perfect burgers waiting for me!"
Story & images via: E!Online.com
Here are some of the celebrities seen at Oscar 2009 party hopping: Lindsay Lohan, Victoria Beckham, Madonna, Gwen Stefani and Gavin Rossdale, Rachel Zoe, Diane von Furstenberg, and Padma Lakshmi.
Lindsay Lohan: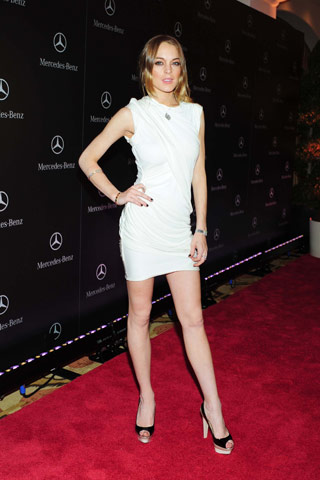 Victoria Beckham aka Posh And 'Mrs David Beckham':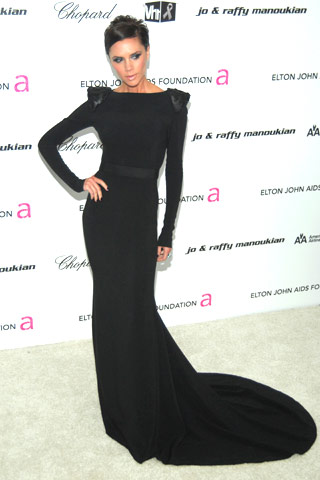 Madonna: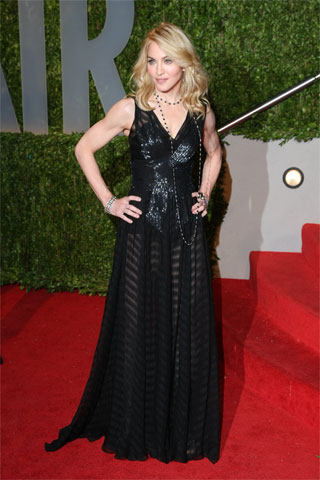 PANTENE PRO-V NATURE FUSION and PADMA LAKSHMI, host of Bravo's hit TV show Top Chef!
From nutrition and exercise to fashion and beauty, many women are seeking a more natural way of living. With this in mind, Pantene Pro-V created a collection of hair care products formulated with naturally derived ingredients that offer exception results for hair care, which is why the world's leading hair care brand is proud to announce the groundbreaking launch of Pantene Pro-V Nature Fusion. This collection provides the opportunity for people to discover a more natural approach to healthy hair care without sacrificing performance – at an affordable price!

Padma Lakshmi in the photo above from an exclusive behind-the-scene shot from her Pantene advertising shoot.
Pantene has unlocked the power of nature with Nature Fusion, infusing the once hidden beauty benefits of the Cassia plant into its formulas. Cassia is a naturally derived performance ingredient that helps transform hair to make it softer, shinier and stronger.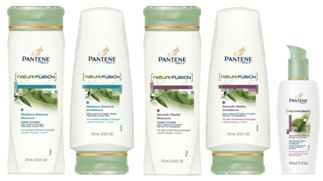 The new shampoos contain an advanced Cassia Complex that creates a protective shield to leave hair naturally radiant and stronger against damage. This unique discovery of the multiple beauty benefits of the Cassia plant provides women seeking healthy hair care outstanding performance through a more natural route.