All Posts Tagged With: "perfect brows"
Star Beauty Product:  Christi Harris Brow Planning System ($59) Beauty expert Christi Harris introduces a complete approach to shaping and maintaining the perfect brows. Featuring all the tools you need to naturally fill and contour, the at-home kit makes you your own brow artist—no experience necessary.
Marta highly recommends the Christi Harris Brow Planning System! I love how all the tools you need to shape your eyebrows are in one kit. It keeps your makeup area well organized and it is also perfect for travel! The kit includes every brow shade for dark brunette to blond and you can adjust it. I don't leave my house with out it!
Visit www.christiharrisbrows.com for additional product details.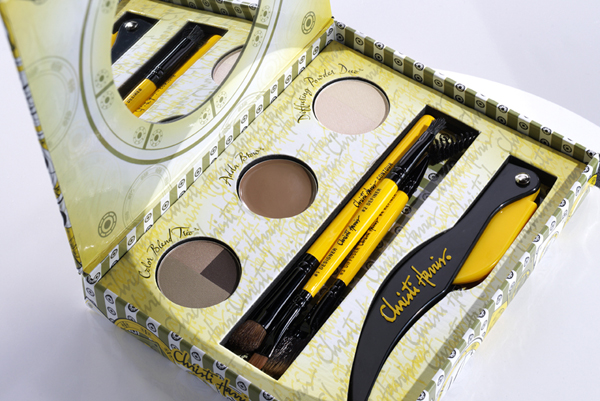 WATCH: Eye Brow Tutorials by Christi Harris!
Beginner Steps to Blissful Brows. Guidelines for a tiny and well-groomed brow. To get started, the beginner steps are a great way to improve your current brow look. This video will educate you how to easily design, define, diffuse your way to beautiful brows.
Start of the year 2010 right with these fabulous beauty products from Miss Oops and Brow Guru Christi Harris!
Miss Oops: Rescue Sponge ($10) Deodorant marks on your clothes? Make-up powder on your collar? No problem, you've got Miss Oops Rescue Sponges. No need to wet your clothes, just briskly rub the dry sponge against the offending mark and watch it disappear. The patent-pending sponge comes two to a pack and are reusable. Safe to use on all fabrics.