All Posts Tagged With: "Phoenix"
Anne Hathaway debuted a short crop in London Sunday where she is filming a movie version of "Les Miserables." My fabulous hair colorist David Todd at the Red Door Spa Biltmore Fashion Park Phoenix says: "Personally, I think the look suits her in pictures but I prefer her with a bit more hair. The stylist did a great job of cutting it, but I think she needs a bit of length to balance out her features in real life."-Read full article in www.colorbydavid.com
Best Hair Colorist in Phoenix & Scottsdale Arizona
Needless to say David Todd is my hair colorist and he gave me the best blonde I've ever had. Fact:)
Last week before my trip to San Diego for BlogHer 2011 I had the great opportunity to get my hair done at the Red Door Spas at the Biltmore Fashion Park in Phoenix. I actually went for a bit of a makeover. I went a bit darker. David did my color and Frank got rid of my split ends with a little trim. Below you can see the Marta Walsh before and after pics. Which one do you think works the best? It's OK, I can take criticism:)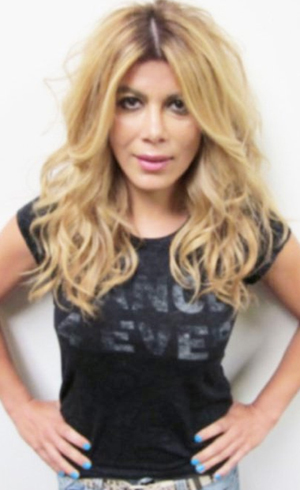 L to R: Before: Marta Walsh blonde. After: Marta Walsh's hair color makeover thanks to Elizabeth Arden Red Door Spas in Phoenix
Basically, I'm addicted to blonde hair. Ever since I went blonde about 7 years ago I can't seem to convert back to brunette. The truth my loves, I feel I may never be a full brunette.
This one is close to home & my heart. The Elizabeth Arden Red Door Spas in Phoenix at Biltmore Fashion Park. Did you know that this location is one of Elizabeth Arden's most luxurious locations. In fact, the Elizabeth Arden Red Door Spas at Biltmore Fashion Park was recently honored with the "Exterior Design Award" from Chain Store Age Magazine. It's definitely one of their premier locations and epitomizes everything Red Door Spa stands for – luxury, elegance and sophistication.

Elizabeth Arden Red Door Spas in Phoenix at Biltmore Fashion Park
TM & Marta Walsh has the sneak peek to…