All Posts Tagged With: "pop cultute"
TM & Marta Walsh has the sneak peek to December 2011 issue of ASOS Magazine featuring cover star, JESSICA CHASTAIN, the 30-year-old American actress was shot exclusively by ASOS in NYC. Jessica has starred in a string of hit films this year including The Help, The Tree of Life, The Debt, and Take Shelter. Her next project is The Wettest Country in the World slated for a Dec release co-starring Tom Hardy, Shia LaBeouf, Gary Oldman, Guy Pearce and Mia Wasikowska.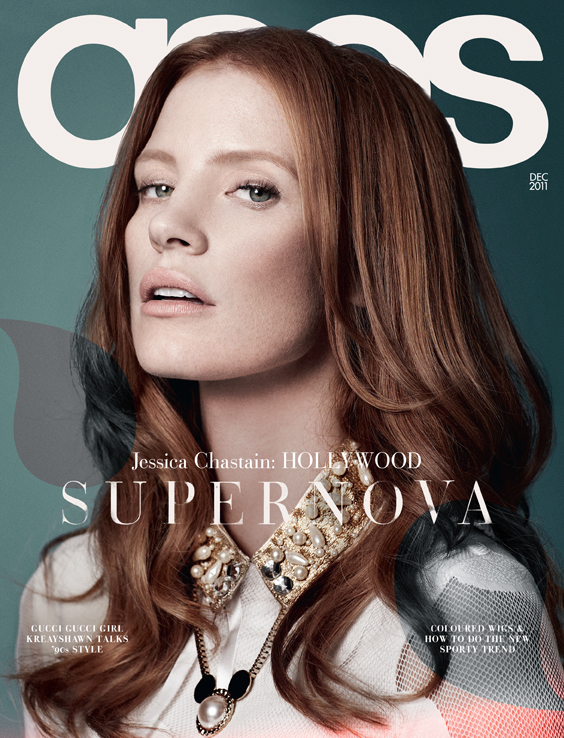 JESSICA CHASTAIN. Photo Credit: Photographer Alex Sainsbury.