All Posts Tagged With: "Powder Blush"
With Mother's Day fast approaching, what better gift to give than Paul & Joe's limited edition summer releases? These products will give the gift of an incredibly beautiful and equally refreshing makeup look, ideal for a Mother's Day brunch or those summer days ahead.
Between having to worry about your relationship status, what you're doing or what you're wearing, Valentine's Day can quickly turn into a mix of anxious emotions rather than a day filled with romance. This Valentine's, take the stress out of choosing and give the perfect gift for every stage of the relationship. Whether it's just starting out, a year in, newlyweds or life-long lovers, these gifts are ideal for any loved one.
First Date?
Paul & Joe Pearl Foundation Primer & Powder Blush
Actress Jessica Szohr looked beautiful at the 2010 Breakthrough of the Year Awards where she won for "Breakthrough Actress in Film". mark Celebrity Makeup Artist Mai Quynh shares with Talking Makeup and Marta Walsh how she created Jessica's sultry red carpet makeup look.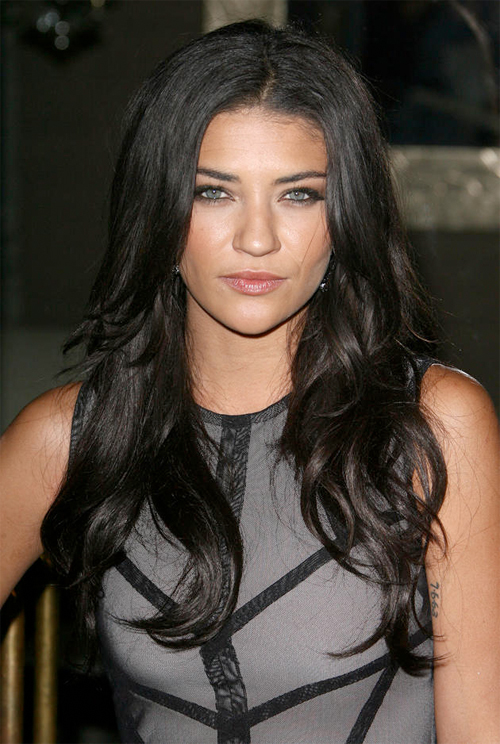 How To Get Jessica Szohr's Makeup At The Breakthrough of the Year Awards by mark Celebrity Makeup Artist Mai Quynh using mark Cosmetics:
Face
"For Jessica's face, I first applied mark For Goodness Face Antioxidant Skin Moisturizing Lotion SPF 30 all over her skin to create a nice base. Next, I followed by applying mark Face Xpert Flawless Touch Makeup in Golden using the mark Foundation Brush to create an even skin tone.
Get The Look: Actress Nikki Reed made her mark last night on the NYC red carpet premiere of The Twilight Saga: New Moon, along with costar Kristen Stewart. mark Celebrity Makeup Artist Jamie Greenberg spills her top secret tips to create Nikki's understated, yet elegant look.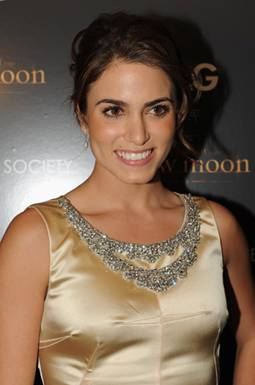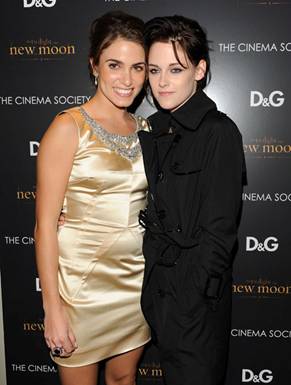 Jamie Greenberg Explains How to Get Nikki's Radiant look:
Eyes: "Nikki has gorgeous dark eyes that I really wanted to play up. I started by smudging mark Eyemarker Color On Line in Java along her upper lash line, followed by two coats of mark Scanda-Lash Hook Up Mascara on the top lashes. For her bottom lashes, I took the tip of the mascara wand and carefully coated each lash for definition, then brushed it out with the wand for separation. I finished by applying mark I-mark Custom Pick Eyeshadow in Nomadic to her lids and Fairy Dust in her crease."
Lana Horochowski, Department Head of Makeup for Mad Men, loves using NARS on the cast-members of Mad Men. "I love, love, LOVE the NARS Velvet Matte Lip Pencils because they are long-lasting and give that perfect matte finish that is so authentic to the time period," says Lana. "In the past, we used mostly cream cheek color because that was used in the period. Since powder blush was invented in 1963, we were finally able to throw it in for this season!"
Below are details on what Lana has used to create the looks for January Jones' Betty Draper and Christina Hendricks' Joan Harris.
Betty Draper, January Jones: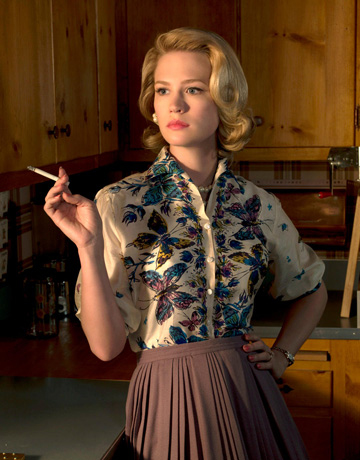 "January's character Betty wears NARS Madrague Duo Eyeshadow in almost every scene when she is at home. "It's a staple," explains Lana, "but when she goes out, we spice it up with color." To add emphasis to her eyes, Lana adds NARS Heart Of Glass Eyeshadow. For her lips, she uses NARS Calliope Velvet Matte Lip Pencil and NARS Belle de Jour Velvet Matte Lip Pencil. "I also love Barbarella Lipstick on January because it's perfect for her every day look." For blush, try NARS Penny Lane Cream Blush, NARS Gueule de Nuit Cream Blush, and NARS Gilda Powder Blush!
Kim Kardashian wore MAC Cosmetics to the MTV Video Music Awards aka VMAs in New York on Sunday, September 13th, 2009.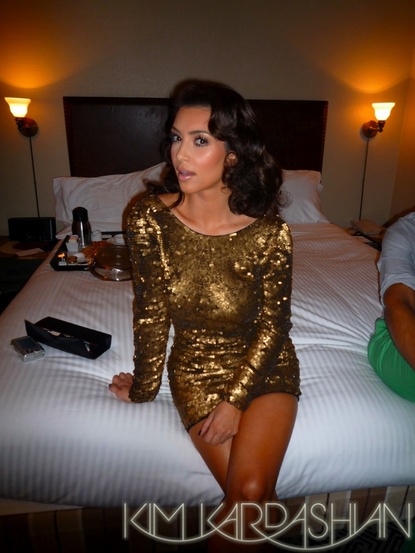 Image via: www.kimkardashian.celebuzz.com
MAC Cosmetics Products:
•Powder Blush in Peaches
•Lip Pencil in Subculture
•Dazzleglass Crème in Sublime Shine
•Brow Pencil in Lingering
•Eye Kohl (pencil) in Smolder
•Eye Shadow in Bronze
Visit www.maccosmetics.com for additional product details.
The new MAC Cult of Cherry makeup collection is described by MAC Cosmetics as: Cherry on top. Pity poor Eve, there's a new forbidden fruit. With a smouldering eye and a plush, purple-red mouth, she's a living, sensual pleasure.
MAC cult of Cherry: The Cult of Cherry is luscious, dramatic, undeniably eroticized. Ripened lips, Spiced Hot Chocolate eyes or Illegal Purple nails, combine to seduce with a sweet-and-shock, way-to-go dark. Separates the bitter from the sweet. This drama just gets more delicious. 
The new MAC Cult of Cherry will be available in September 2008 at all MAC locations. Asia August 2008 at all MAC locations.
MAC Cult of Cherry makeup includes:
Lipstick:
Crème Cerise Sheer yellow taupe (lustre)
Lightly Ripe Sheer mid-tone pink (lustre)
Russian Red Intense bluish red (matte)
"O" Intense purplish red with metallic gold (frost)
So Scarlet Clean grape burgundy (amplified)
Suggested Retail Price: $14.00 U.S./$16.50 CDN.
Lipglass:
Cherry Blossom Sheer light pink with multi-dimensional pearl (frost)
Rich & Ripe Mid-tone pinkish red with multi-dimensional pearl (frost)
Cult of Cherry Clean red with red pearl (frost)
Liqueur Neutral brownish mauve with multi-dimensional pearl (frost)
Jampacked Sheer grape with multi-dimensional pearl (frost)
Suggested Retail Price: $14.00 U.S./$16.50 CDN.