All Posts Tagged With: "premiere of the new movie Bruno"
Actress Isla Fisher has made her mark in Hollywood on the red carpet of the Los Angeles premiere of the new movie Bruno! mark celebrity makeup artist Mai Quynh helped her make her mark, and below she dishes on how she created the gorgeous and radiant look!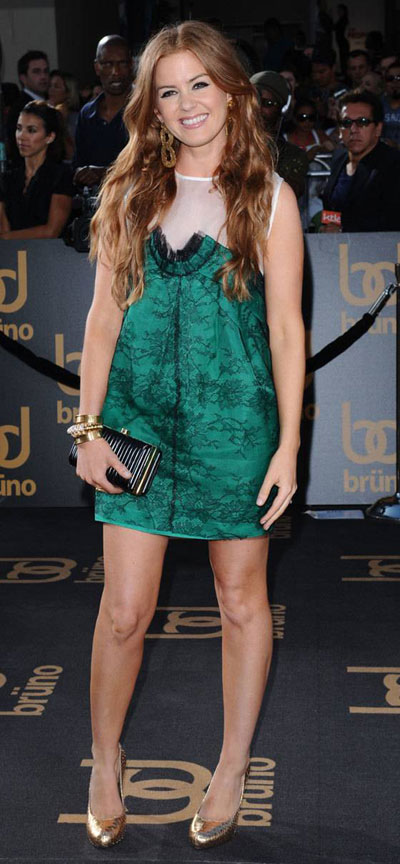 Isla Fisher is wearing a green and black lace mini dress from the Stella McCartney Winter 2009 collection
Mai Quynh Explains How She Created Isla's Red Carpet Look:
Eyes: "Isla's Stella McCartney dress was sweet, flirty and 60's inspired. She accessorized with rose gold shoes and super cool gold jewelry, so we decided to keep her makeup fun! For Isla's eyes, I started by using mark I-Mark Custom Pick Eyeshadow in Corset, applying it with the mark Eyeliner Brush. I then smudged Corset along her top and bottom lashes, staying very close to the lash line. Then I applied mark Get in Line Waterproof Hook Up Liquid Eyeliner, and lined the top and bottom of her lash line, connecting the two lines and winging it upwards. To finish, I applied two coats of mark Lash Splash Waterproof Hook Up Mascara in Black.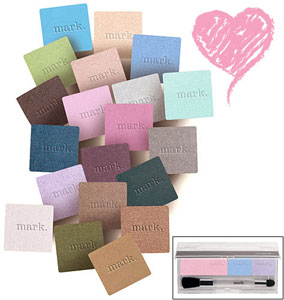 mark I-Mark Custom Pick Eyeshadow in Corset (swatch on right)