All Posts Tagged With: "Prevage"
You have no idea how excited I am  to try the NEW prevage Clarity Targeted Skin Tone Corrector by Elizabeth Arden. I'm a huge prevage skincare line fan, if you had to buy just one skincare product prevage is the one. You just can't go wrong with prevage. Same stuff they use at some of the Elizabeth Arden facials at the Red Door Spa near you.  prevage Clarity is light in texture, fast absorbing , and super hydrating. Smells good yet not overly fragranced. This is an anti aging skincare products designed to even out skin by minimizing dark spots and freckles. Umm sounds like my skin ..LOL.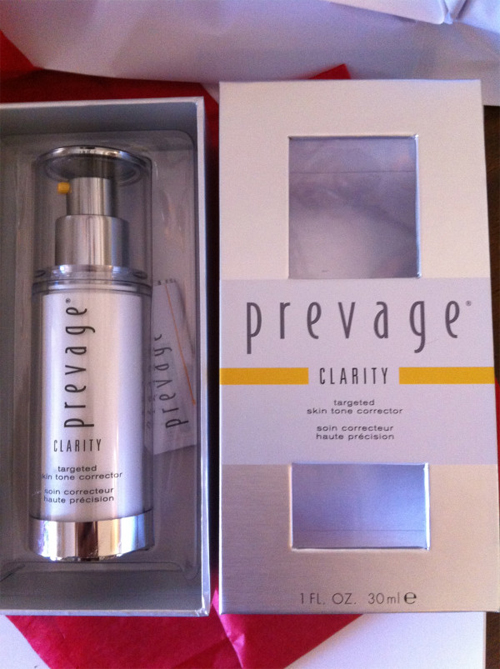 via ElizabethArden.com New PREVAGE® Clarity with Idebenone and Soy-Ferulate-C gives skin a brightening boost to help minimize the appearance of those all-too-visible aging signs – existing dark spots, age spots, freckles and discolorations – to help skin regain its look of uncompromised clarity and a youthful-looking glow.
Few weeks ago I had the luxury to visit the Elizabeth Arden Red Door Spa at the Biltmore Fashion Park on 24th St & Camelback Rd in Phoenix Arizona. Needless to say, Biltmore is one of the fanciest locations in Phoenix and I'm always up for chic trips. Before I tell you my story I want to say: Wow! I had the best facial in a long time thanks to Lucy Olson (can one have such great connection with your facialist? I know I did. Lucy was the sweetest.)
As soon as I walked into the red door spa in Phoenix I felt immediately relaxed. I changed into a robe and comfortable slippers and even signed my form in that very relaxing outfit. The music while having my Antioxidant Defense Facial was so relaxing. Although Lucy was very friendly she insisted on stop talking as soon as my facial began. Isn't this what we want? She understood what it takes to get relaxed and escape the day to day life.
Introducing the NEW Prevage Face by Elizabeth Arden!
Elizabeth Arden's best-selling anti-aging formula, with acclaimed antioxidant Idebenone, is taking anti-aging to a whole new level! PREVAGE Face Advanced Anti-aging Serum is one of this year's biggest launches for Elizabeth Arden.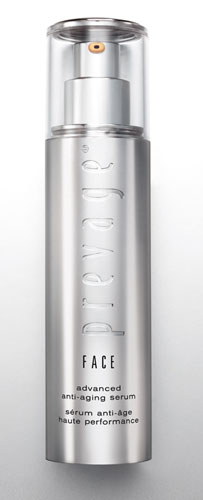 According to Elizabeth Arden: Idebenone is proven to be the most powerful antioxidant and the ONLY antioxidant to receive the highest EPF rating of 95 out of 100. It can act on all three levels of free radical damage, working deep within the surface layers of the skin to restore skin cells. The new formula delivers Idebenone to the skin in a new way that advances its protective, preventive and corrective benefits.