All Posts Tagged With: "Prince William"
[May 24, 2011] Catherine aka Kate Middleton wears the REISS "SHOLA" dress to greet Barack and Michelle Obama at Buckingham Palace on their three day visit to London. REISS "SHOLA" DRESS dress retails for $340 and is available at REISS boutiques worldwide.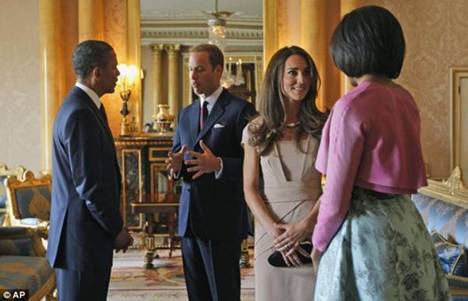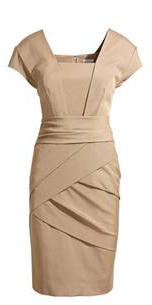 Kate Middleton also notably wore REISS, the sophisticated British fashion and accessories brand, for her official engagement portrait with Prince William. REISS is celebrating its 40th anniversary this year.
The much anticipated Royal Wedding of Prince William and Kate Middleton is only hours away. Is this a clue to what perfume Kate Middleton & Price Williams might be wearing or is this just their royal Gift by Clive Christian?…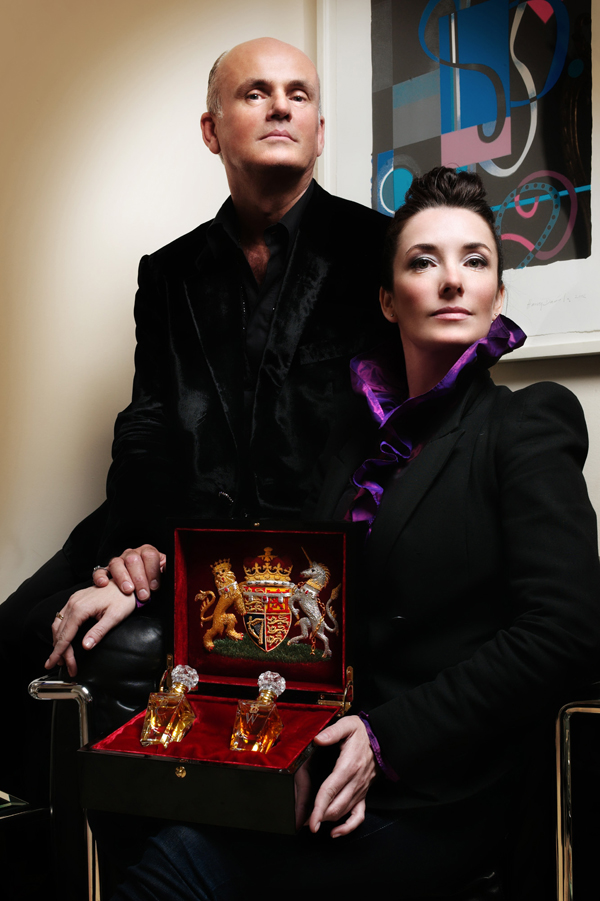 According Clive Christian: "As you may know, in 1999, British luxury designer Clive Christian revived one of the oldest perfumeries in Britain (the Crown Perfumery) which was honored by Queen Victoria in 1872 when she granted the company the image of her crown as an enduring symbol of British excellence (it's the only perfume in existence with Queen Victoria's "stamp of approval").
As the Royal Wedding approaches, Kate Middleton continues to set trends on a daily basis with her classic and seemingly effortless beauty. NYC salon owner and stylist Valery Joseph (www.ValeryJoseph.com), giving a how-to for Kate's hairstyle during a recent outing with Prince William.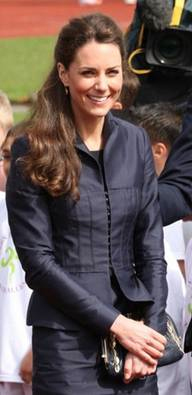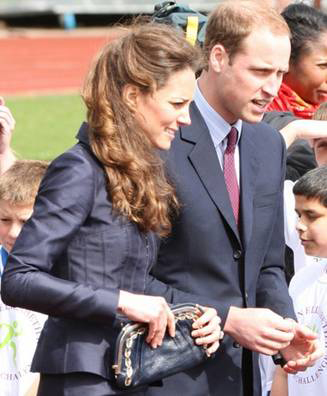 Kate Middleton's Hairstyle:
1. Starting with wet hair, apply mousse or a setting cream and dry the hair 75% of the way. Then section the hair and finish blow drying with a round brush, creating lift at the root of the hair.
Creating the "Royal" Look is made easy with Professional Hairstyling Products. Los Angeles, CA: RaMona Fleetwood, Department Head, shares her hairstyling secrets from the much anticipated Lifetime TV release of William and Kate debuting Monday April 18th at 9PM ET.

Camilla Luddington as Kate Middleton
With the Royal Wedding taking place on April 29, 2011, the love story of their romance was filmed in Los Angeles with Nico Evers-Swindell as  Prince William and Camilla Luddington portraying Kate Middleton. To recreate their "Royal" look, hairstylist RaMona Fleetwood used professional hair color from IT&LY HAIRFASHION and hair care from both IT&LY HAIRFASHION and White Sands Products for this highly anticipated release.
This photo of Prince William & Kate Middleton's engagement cheered me up today, one good reason why life can be beautiful. Here's a sneak peek to one of Prince William & Kate Middleton's Engagement photos. Kate Middleton's dress by Reiss.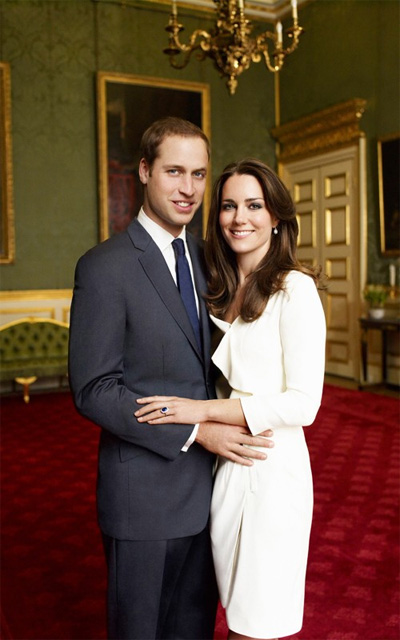 KATE MIDDLETON CHOOSES REISS FOR OFFICIAL ENGAGEMENT PHOTOS
'Kate has been a customer of Reiss for some time now and we are absolutely delighted that she chose to wear one of our dresses for such a wonderful occasion. We wish both Prince William and Kate Middleton all the best for the future.' David Reiss, Managing Director and Founder, Reiss.