All Posts Tagged With: "Robert Verdi"
During my time in NYC for Fashion Week Spring 2010 last week I stopped by the fabulous CVS & Robert Verdi lounge. The lounge was full of the latest hot new products at CVS. One of them was Sally Hansen latest HD nail color collection which I was absolutely in love with. The manicurist at the lounge applied Sally Hansen HD Nail Polish in Opulent Cloud: a gorgeous silver, with golden and some purple undertones. This shade is very chic and modern and the icing on the cake: it didn't chip for  4 days!! I call it: "The Nail Polish That Doesn't Chip". It's currently available at CVS, so go check it out!!
I took images below while I was getting my manicure at the CVS Robert Verdi Lounge in New York, a special event for beauty editors and beauty bloggers: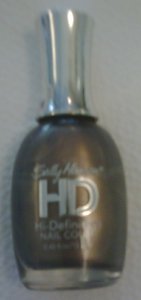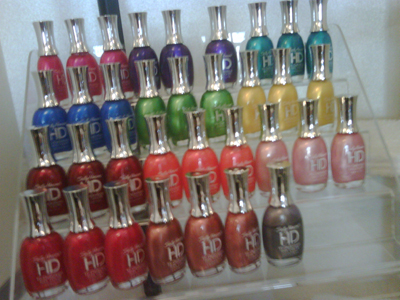 Sally Hansen HD Nail Polish in Opulent Cloud (left) more colors on right
Also, NEW Sally Hansen Complete Salon Manicure: Watch a sneak  peek video backstage at Tracy Reese fashion show during New York Fashion Week Spring 2010 and learn more about Sally Hansen Complete Salon Manicure, a collaboration with fashion designer Tracy Reese ans Sally Hansen. Also in video: Gabrielle Union.
A fashionable collaboration between nail color expert Sally Hansen and designer Tracy Reese at her Spring 2010 Runway Show. For the eighth season in a row, Sally Hansen has joined forces with fashion icon Tracy Reese to create the ultimate accessory for the feminine yet modern spring wardrobe, inspired by Reese's visionary spring collection. The runway look was created with Sally Hansen Complete Manicure in Midnight In New York which provides a deep ebony base, while Hidden Treasure brushes on an unexpected finish of molten metallic, for an exclusive, never-been-seen before manicure.
The Tracy Reese For Sally Hansen 2010 Spring Runway Nail Collection will be available nationwide in April 2010.

Tracy Reese For Sally Hansen