All Posts Tagged With: "Rodney Cutler"
Whether its managing home life and kids or tending to a demanding job, to-do lists seem to get longer by the minute (and second!). It's time we get smarter about the choices we make and the priorities we keep. Making simple changes with smart solutions can even start with what you use in the shower. Redken, the leading professional haircare company, has discovered a way for haircare to be smart and multitask.
Via: Redken. February 2017 (NEW YORK) – Today, smart technology can be found everywhere, from your phone, to your car and in almost every corner of your home. We have smart showerheads that filter your chlorinated city water, smart toothbrushes that buzz away plaque, smart makeup that autocorrects to match your skin tone, and smart facial brushes that remove every trace of longwear makeup. Now, with Redken's latest product innovation, haircare gets smart too.
TM has just got the word that Rodney Cutler at www.cutlersalon.com was the mastermind behind Emma Watson's new 'do, showcased today at the international premiere for the final Harry Potter film – Harry Potter: The Dealthy Hallows Part 2. Rodney also conceived the Pixie Cut for her last fall, so has evolved this look into a "graduated bob."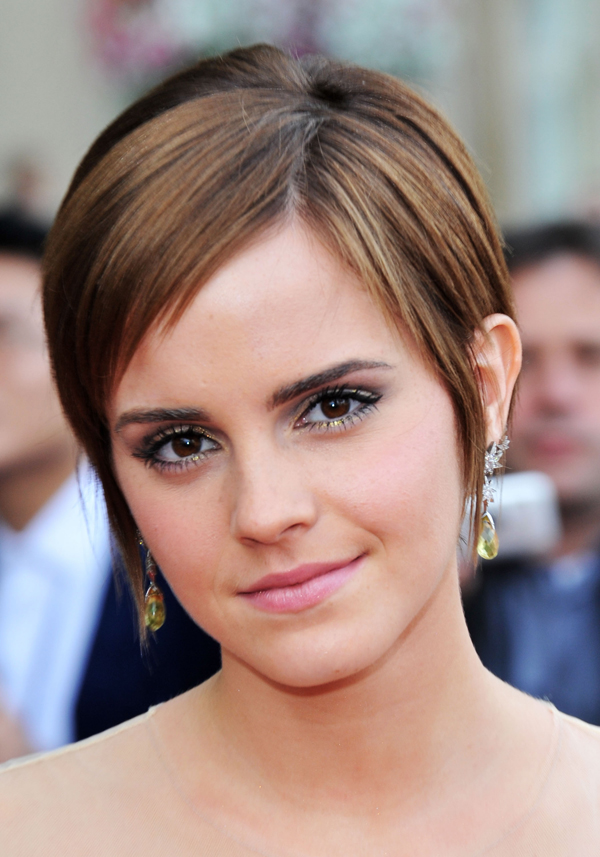 Emma Watson's new hairdo At The International Premiere For Final Harry Potter Film
Celebrity Hair Trends: Harry Potter's sweetheart Emma Watson has a new pixie hair cut. Watson's precious hair was snipped by Rodney Cutler of Cutler Salon. Do you love?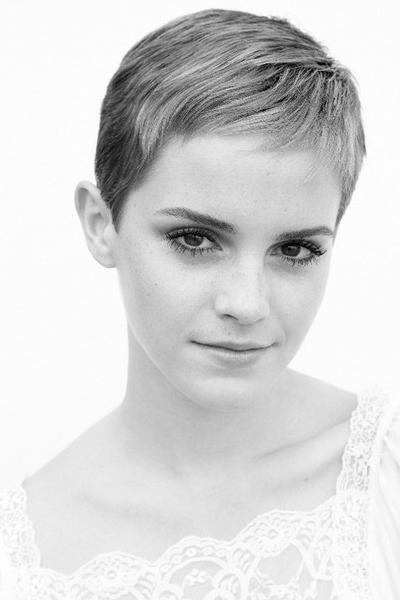 The heat was on in Miami both outdoors and on the runway at Mercedes-Benz Fashion Week Swim 2011. Rodney Cutler and his team of top-notch stylists from Cutler once again provided the hottest trends to be seen at six of the shows, including Betsey Johnson and White Sands Australia.
Show: Betsey Johnson. The Hairstyle: Edgy and editorial Braids. "The punchy, bright swimwear needed a fun and editorial up-do to go with it," says Cutler/Redken Stylist Ryan Suhr, the lead stylist for the show.
How To: Hair Tutorial
For her sophisticate-on-seaside-holiday collection, Cynthia Rowley took her 'show on the road' yesterday, June 16th, 2010, in New York City, bringing the 'presentation to the people' garnering big buzz and excitement by tourists and fashionistas. To compliment her collection of denim and chiffon patchwork, bold geometric prints, and bright metallic fabrics, Cynthia turned to Rodney Cutler of Cutler/Redken salon, for a remarkable hairstyle to complement each of the looks on the 9 models.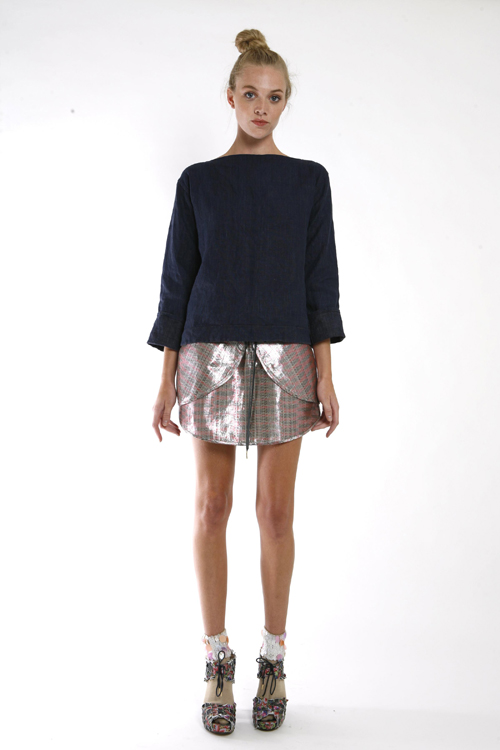 Cutler fashioned a trendy texturized top knot, loose enough to look like she woke up at her suite and styled her hair up to lounge at the pool. Even if you're not lounging poolside or frolicking in the sand, this style is suitable for the office or a night on the town. Here is a step-by-step to achieve on your own!
Irina Shabayeva, the season six winner of Project Runway, debuted her Fall 2010 collection on Saturday, February 13th, 2010, during Mercedes-Benz Fashion Week at SIR Stage 37. Kate Bazazian has worked as the makeup key for Irina's show and she talks to Talking Makeup about the makeup look and inspiration!
"It went through a few different ones until we settled on what walked down the runway. The look started much softer in effect, but with the same ethereal earth tones. A few days before the show, Irina said to me "if we're gonna make a statement, lets really make it" and that opened it up to a lot more to ideas I had floating around. The line itself was very inspired by flight and what better way to capture that than by making the makeup look as though it was put on by the quill of a feather as well.
Summer Hair: Just in time for Summer protect your hair and scalp from the sun with the NEW Redken Color Extend Sun Solar Screen SPF 12, $16. I live in very sunny Scottsdale Arizona and I use Color Extend Sun Solar Screen often. It smells amazing and keeps my blonde highlights fresh and my hair super soft.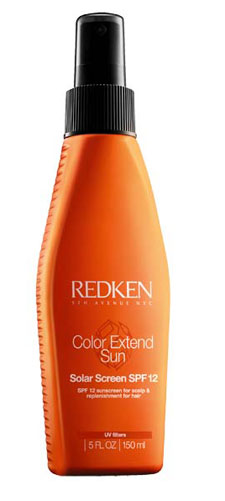 "Color Extend Sun Solar Screen SPF 12 is particularly recommended for stylists and consumers with side/middle/fringe parts, thinning hair, receding hairlines, or light-colored hair, and are looking for a multi-tasking product to protect their hair and scalp from UV damage while helping to protect and replenish the hair," states Rodney Cutler, Redken Brand Ambassador and owner of Cutler/Redken Salon. "It is highly recommended to use the protective treatment at the beach or by the pool and for people who work outdoors and/or who play outdoor sports."
Available from March 2010 at Redken.com for salons
Also from the Redken Color Extend Sun Haircare: Marta loves the Color Extend Sun Sparkling Shield leave-in smoother for sun-exposed hair which is formulated with mango oil. WATCH here:
Last Thursday, March 25th, 2010, Rodney Cutler and his team of amazing stylists created the "undone pony" for the Ann Taylor Fall 2010 presentation at the Ace Hotel, with celebrity guests Rachel Bilson and Christina Hendricks in attendance. Rodney and his team just worked on over 30 shows during Fashion Week for Fall 2010.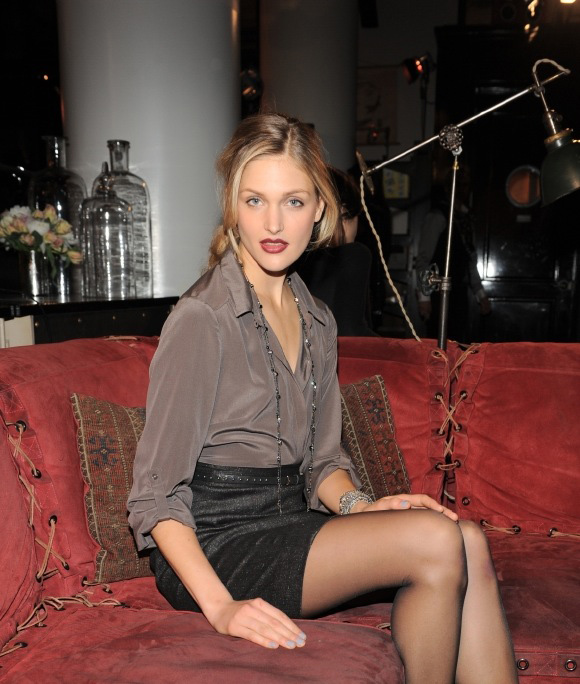 The hairstyle and Inspiration: 20's Parisian Lounge. "We wanted the hair to look finished and polished, yet loosely deconstructed," says Rodney Cutler, lead stylist and owner of Cutler/Redken salons.
Introducing Redken Straight Collection: Straight strands are a staple on the runways of Fashion Week as they are for many women on the street. The smooth look is simple, classic, and polished and will never go out for style (at least for Marta:) However, achieving the ultra-sleek straight look has been difficult for women with different hair types to attain. Redken has found the solution with its new Straight Collection customized for fine, medium, and coarse hair types.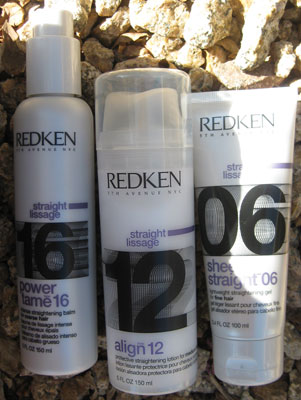 "Whether it is working backstage at Fashion Week or styling a client's hair at the salon, straight hair has always been in-demand look for women," says Rodney Cutler, owner of Cutler/Redken Salons. "It's a classic style, which suits many women."
The Straight Collection consists of 3 products with the ultimate straightening formulas for specific hair types:
NEW sheer straight 06 lightweight straightening gel for fine hair, $15 for 3.4 oz. Available July 2009 at redken.com for salons