All Posts Tagged With: "Ruby Red Slippers"
Lippmann Collection is celebrating their 10 year anniversary next month! To kick off the celebration, they are giving away a $50 gift certificate to every 10th customer who makes a purchase on www.lippmanncollection.com  on September 1, 2009. The promotion only lasts one day so act fast!
To commemorate this milestone, fashion manicurist to the stars Deborah Lippmann created a limited-edition collection of glitz and glamour shades available for just $35. Celebs are flocking to the colors; Lady Gaga loves Ruby Red Slippers.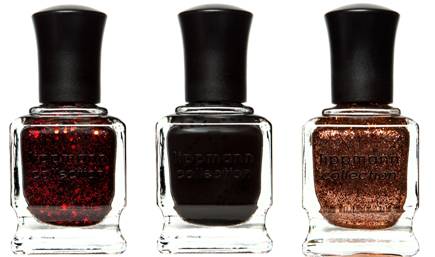 Nordstrom.com has some fabulous beauty exclusives, such as: Lippmann Collection Celebration Nail Lacquer Set.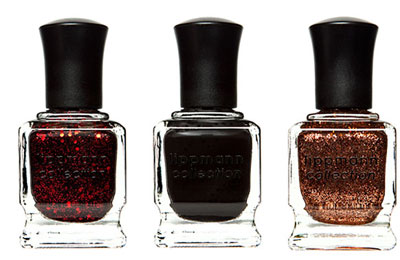 Limited-edition Anniversary set with exclusive nail lacquer shades in Ruby Red Slippers (Dorothy's shimmering ruby glitter), Funky Chunky (sequined sheer black glitter) and Superstar (show-stopping copper-flecked fudge glitter). Limited edition. $35.
Marta's can't wait to try shades Ruby Red Slippers & Superstar from this Lippmann Collection Celebration.