All Posts Tagged With: "Russell Brand"
Rumor is Russell Brand posted a picture of wife Katy Perry on Twitter without makeup. Astonishing. Do you love?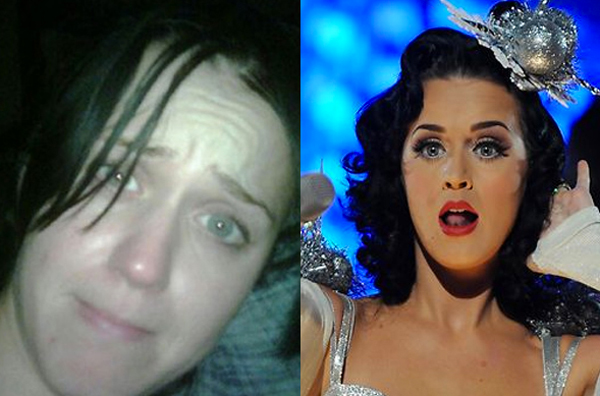 L to R: Katy Perry's Twitter pic without makeup and Katy Perry at her glory with makeup
Katy Perry may have kissed a girl (and liked it), but the sultry songbird is now betrothed to British funny man Russell Brand. She is quite the style chameleon: In the past year, the blue-eyed brunette experimented with bangs, retro waves, bobs and updos with reckless abandon. So when we heard about her recent engagement, we couldn't resist giving her a bridal-specific makeover. Here, our favorite looks for Katy impending nuptials: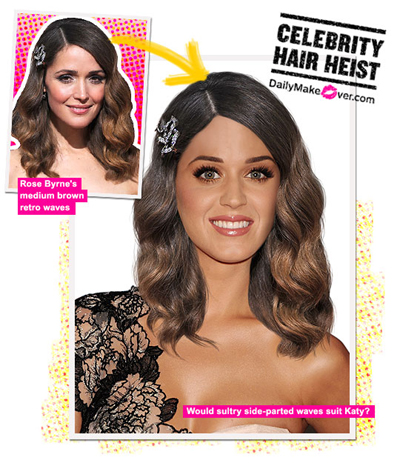 We loved Rose Byrne's sparkly barrette she rocked to anchor her side-parted Old Hollywood waves. Katy loves a side-part and would be able to pull off a little dazzle against her canvas of deep black tresses. Read full article in dailymakeover.com
I'm excited to share with you my interview with actress Kali Hawk.
Kali's film role came in the Lion's Gate thriller 'Holla', which cast Kali alongside Michael Bergin as the sweet, unsuspecting camper Caprice. She would follow that project with a supporting role in the Spike Lee comedy 'Lovers & Haters', playing a scathing Hollywood diva opposite singer/superstar Mariah Carey. On television, she has also appeared on the hit CW sitcom 'The Game', executive produced by Kelsey Grammer. Kali's recent film roles include: Trudy in 'Couple's Retreat' next to Vince Vaughn, Malin Akerman, and Kristen Bell. And her role as Chantal in Judd Apatow's film 'Get Him To The Greek' next to Russell Brand, Jonah Hill, and Sean 'P. Diddy' Combs.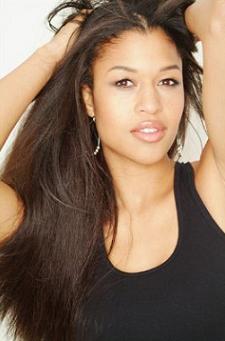 Kali Hawk
In this interview Kali Hawk talk to Marta Walsh about when she has found her love for movies and acting. What was it like on the set with Mariah Carey in Spike Lee's film: Lovers and Haters. Her dream acting role. What's in her makeup bag and future plans.
Chatting with Kali was such a pleasure. She was sweet, funny and witty. I would like to thank you Kali for taking the time to talk to me!
Marta Walsh: Where is your hometown?
Kali Halk: I'm based in LA these days but I'm from New York originally. My family has been in New York for at least 150 years. My mom and I were born in Manhattan; my dad was born in the Bronx. My grandmother went to Hunter College when it was still an all girl's school. I didn't like LA at first naturally. But now that my professional and social network has been expanded I'm starting to love it more.