All Posts Tagged With: "Saks Fifth Avenue"
This holiday season delight loved ones with a gift for the bath, body or home from British fragrance house Jo Malone. Luxurious and unique, Jo Malone offers the perfect gift for everyone on your list. Each offering is elegantly presented within the iconic cream-coloured box and tied with a grosgrain ribbon. When opened, the Jo Malone experience begins to unfold.
Gifts For The Home
Tea Box Deluxe Candle Collection: Elegantly understated, the Tea Box Deluxe Candle Collection brings a sense of refinement to the home. A suite of three Deluxe Candles are presented in a stately cream-coloured box accompanied with a silver-plated wick trimmer, candle snuffer and key. The Collection features Eau De Cologne, Parma Violets and Sweet Almond Macaroon Deluxe Candles; each candle includes an engraved Jo Malone Candle Lid. 3x400g 395 US / 450 CAN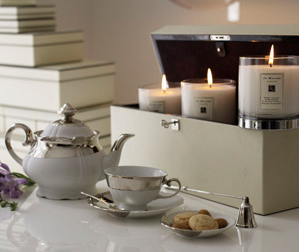 Pomegranate Noir Deluxe Candle: Combining the sweet, fruity notes of raspberry, pink pepper and pomegranate with patchouli, frankincense and spicy woods, the Pomegranate Noir Deluxe Candle envelops a room and lingers for hours. The Pomegranate Noir Deluxe Candle includes an engraved Jo Malone Candle Lid and is beautifully presented in a Jo Malone signature gift box. 400g 130 US / 150 CAN
Introducing the Romantic Collection for Fall 2009 and the Golden Beams Collection for Holiday 2009: two new collections showcasing new colours, new attitude and new direction. Inspired by Dolce & Gabbana's gravitation toward surrealism, each palette embraces a bold insouciance and a sexy spontaneity that challenges the archetypal face of beauty with the revolutionary Dolce & Gabbana aesthetic.
Created for the Dolce & Gabbana woman who seeks a look that's at once disarmingly assertive and simultaneously seductive, The Make Up captures implicit femininity and explicit sensuality, specially designed for the woman who chooses a life of passion, full-on glamour and ultimate luxury. She aspires to perfection and achieves it; takes risks and succeeds.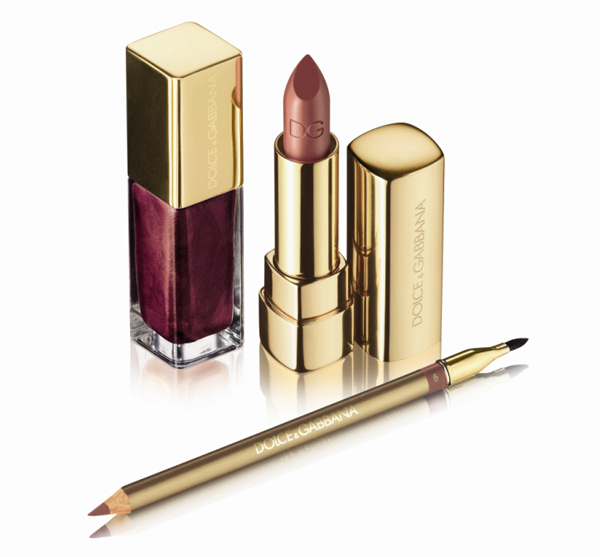 The Romantic Collection – Fall 2009
Inspired by Surrealism, the Dolce & Gabbana A/W 09 runway collection echoes both revolutionary sensibility and rebellious spirit. Just as the Surrealists eschewed the conventional to embrace the unpredictable and explore the unimaginable, Dolce & Gabbana break the rules both on the runway and with a new collection of Make Up for fall, tracing the fine line between dreams and reality to create an innovative glamour that teases and provokes.
"We worship the surrealists; they pushed the limits-and proved that anything is possible," says Stefano Gabbana, "With the Romantic Collection, the idea is to break away from the expected to transform beauty, creating a look that is about ultimate fantasy."
In celebration of NARS 15th anniversary, François Nars made a special personal appearance at Saks Fifth Avenue – signing copies of his books X-Ray and Makeup Your Mind as well as the limited-edition NARS Loves New York and 15th Anniversary Big Love Set.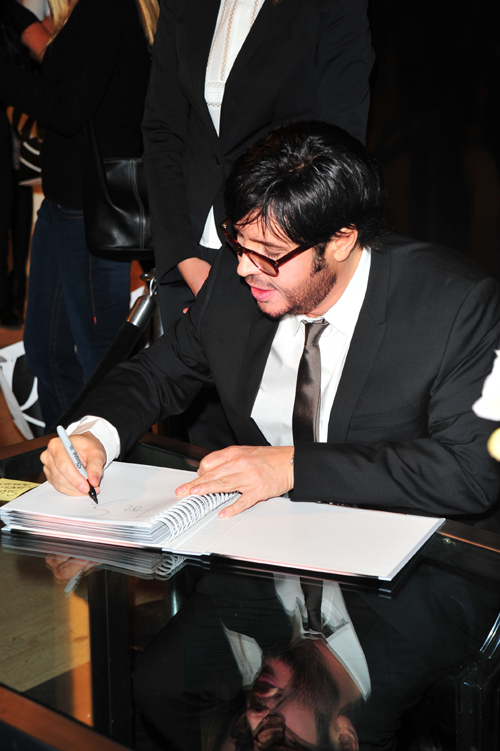 X-Ray (1999), the wildly successful photography book and collector's item, Makeup Your Mind (2001), the ultimate instructional makeup manual featuring the world's most recognizable models, NARS Loves New York Set containing an assortment of four classic products resurrected from the archives by François Nars specifically for the women of New York and re-named after iconic names in the city, and the 15th Anniversary Big Love Set including eight NARS best sellers housed in a travel train case, were available for sale at the NARS counter during this time.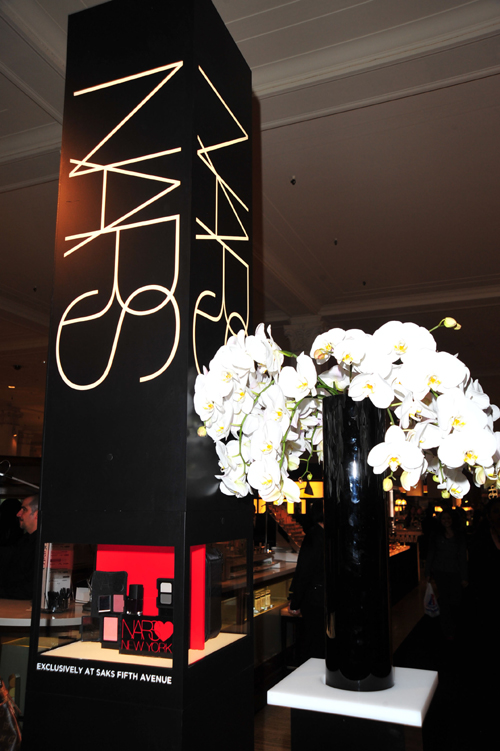 A talented team of NARS makeup artists offered customers in-store consultations with the NARS Loves New York Set and the Holiday collection.
I've been following Brian Atwood on Twitter for some quite time now, and I'm totally fascinated with his talent as a top shoe designer. I would love to meet with Brian one day and chat with him about his world of fashion and shoe design!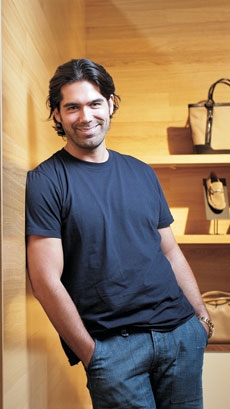 Brian Atwood
Here is a cool interview and a sneak peek to Brian Atwood's world of shoes. Brian tweeted about it today: "Check this video out — Saks Fifth Avenue Presents Brian Atwood…"
Get to know today's hottest shoe designer, Brian Atwood, up-close and personal. He stops by Saks for a sit-down interview to discuss women, inspirations, celebs and, of course, shoes. Follow him to Saks famous shoe floor where he picks the must-haves from his spring collection. This is one that's not to be missed.
Domenico Dolce and Stefano Gabbana commissioned renowned makeup artist Pat McGrath to collaborate and consult on the development of the premier color collection Dolce&Gabbana The Make Up.
Pat McGrath will innaugurate the anticipated collection's U.S. debut at the Saks Fifth Avenue flagship location in New York City.
McGrath and her team of fashion week artists will conduct personal consultations with customers to illustrate beauty tips and application techniques focusing on the naturally enhancing and transformative elements of Dolce&Gabbana The Make Up, as first seen on the runway during Milan Fashion Week.
WHEN: Saturday May 16, 2009
One-on-one consultations by appointment only: 12:00 pm – 5:00 pm 
WHERE: Saks Fifth Avenue
12 East 49th Street at 5th Avenue
Dolce&Gabbana The Make Up Counter, First Floor
Contact: Customers may schedule an appointment by contacting: 212-940-4949
Armani's Tim Quinn Reveals Red Carpet Secrets at Saks Fifth Ave!
With the Tribeca Film Festival coming to town, Hollywood's red carpet will be reinventing itself for the streets of Manhattan. True to New York style, stars will be updating their looks for the east coast scene – preferring glowing complexions, nude toned lips and simply lined eyes to the bold lips and shimmer of Hollywood's red carpet. With a laid-back self-assuredness and understated elegance, the stars of the Tribeca Film Festival will surely set the tone for summer hottest beauty's trends.

Tim Quinn Giorgio Armani Beauty's Celebrity Makeup Artist Backstage.
Tim Quinn, Giorgio Armani Beauty's Celebrity Makeup Artist, will be appearing at Saks Fifth Avenue in NYC on May 1st and 2nd to offer New York women tips on how to achieve this wearable red carpet glamour featuring Armani's exclusive new Summer Color Collection.
Waiting List Grows for Dolce & Gabbana Lipstick Fashion Week's Favorite Shade, Dahlia, Sells Out Before Debut at Saks Fifth Avenue.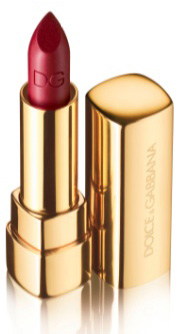 The debut of Dolce&Gabbana The Make Up during Milan Fashion Week has piqued the interest of fashion and beauty lovers prior to its U.S. arrival, and with this anticipation the collection's Classic Cream Lipstick in Dahlia has emerged as an instant favorite. The deep red shade premiered on Dolce&Gabbana's Fall/Winter 2010 runway and now Dahlia has garnered a wait list at Saks Fifth Avenue nearly a month prior to the official on-counter date of April 24.
CHANEL unveils two new retail environments at Saks Fifth Avenue's New York Flagship store. The newly renovated Fragrance and Beauté counter will offer consumers an exclusive environment to experience the world of CHANEL in an innovative way. CHANEL Ready to Wear will be available in the newly designed third floor boutique along with an expanded Accessories area on the first floor.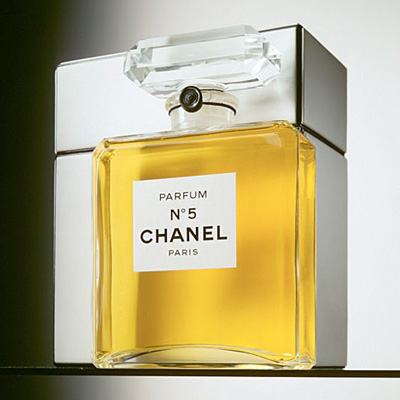 Inspired by the codes of the House of CHANEL, the contemporary 850 sq. foot counter draws clients into the world of CHANEL with dedicated areas for fragrance, makeup and skincare. The fragrance area invites customers into the world of CHANEL fragrance heritage with the debut of the patented Olfactive Bar designed by CHANEL deputy perfumer Christopher Sheldrake. Utilizing a new patented ceramic blotter system, the table houses the 43 fragrance concentrates encompassing the entire range of CHANEL perfumery. An on-site fragrance expert will offer clients an interactive olfactive journey through the house's extensive fragrance offerings. An illuminated manuscript, the pages of which turn via a motion detecting sensor, will showcase the history of CHANEL fragrance, from historical images of Coco Chanel to the house's renowned master perfumers.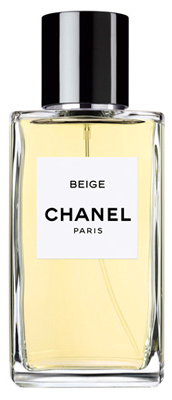 The location will also debut the Les Exclusifs de CHANEL fragrance collection, including a global exclusive for BEIGE, the latest addition to collection of exclusive fragrances. BEIGE, a sensual outburst of hawthorn, freesia and frangipani, along with shimmering hints of honey, was interpreted by CHANEL Master Perfumer Jacques Polge. Additionally, the rare 225 ml, 450 ml and 900 ml bottles of the iconic Nº5 parfums will also be available, previously only obtainable by special order
"We are proud to partner with Saks Fifth Avenue to showcase our rich fragrance heritage, modernity in makeup and expertise in skincare," says Christine Dagousset, executive vice president, CHANEL Fragrance & Beauté. "The luxurious space offers customers an exclusive, intimate and interactive environment to experience the world of CHANEL Fragrance & Beauté."