All Posts Tagged With: "Scottsdale"
Hello loves:) After an amazing two days in New York City for the Neutrogena Rapid Wrinkle Repair anti-aging skincare collection product launch at the Mondrian SOHO I'm back home to Scottsdale Arizona. Needless to say, I have so much beauty and fashion blogging to catch up with, real estate, and laundry:) One thing is nice, I'm feeling my hair today, sure why not? Here's a sneak peek of me at my open house xo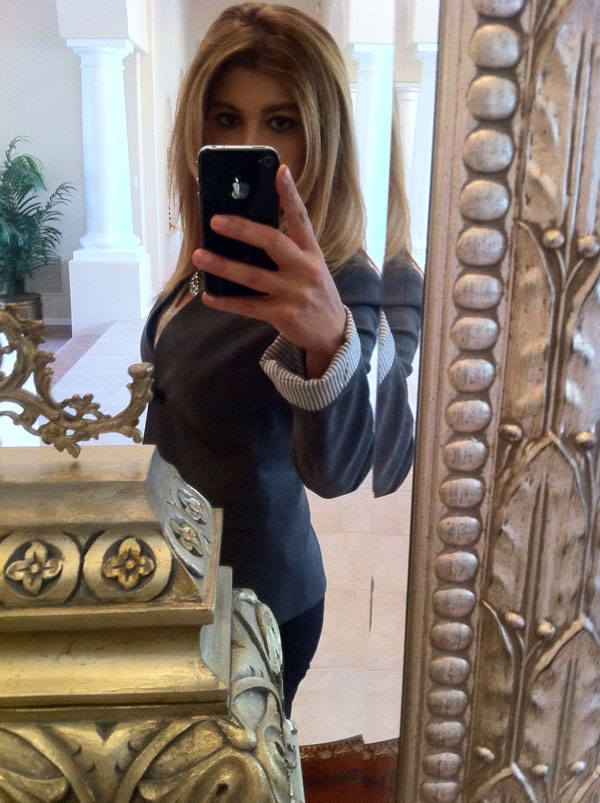 Marta Walsh back in Scottsdale Arizona x
On my way to grab my favorite coffe in Scottsdale Quarter's Press Coffee this weekend I saw drybar just opened. The hair salon looks really chic and pretty with a bright yellow theme throughout and friendly stuff. $35 for a blowout? You just can't bit that. I'm super excited and can't wait to try.

drybar in Scottsdale Quarter, Scottsdale Arizona ..TalkingMakeup.com's headquarters 🙂
I wrote this for my Real Estate site www.martawalsh.com. As a North Scottsdale Luxury REALTOR I love writing in my blog about my neighborhood and about anything new in the world of real estate.
I was reading The Top 15 Mistakes Bloggers Make by Amitabh Shukla and I decided to make my own version of the list but in reference to Real Estate and Realtor blogs.
Here's the list.
1. Not updating enough. There is nothing worse than seeing a link to a blog and want to find out about what a person is doing and thinking only to find out they last updated 6 weeks ago. If you are going to call it a blog, that should be a regular web log anything less is not a blog.
Scottsdale Hotels. My favorite Starbucks in Scottsdale Arizona is at the JW Marriott Camelback Inn Scottsdale Resort & Spa. Day after Christmas and Scottsdale looks like this! I'm talking about perfect weather and lots of sun. Secret: My dream is one day to live in Paradise Valley Arizona by the Camelback Inn. It's such a cool place. Oasis in a city just like you find in some houses in West Village New York City or Yonge and St. Clair in Toronto Canada.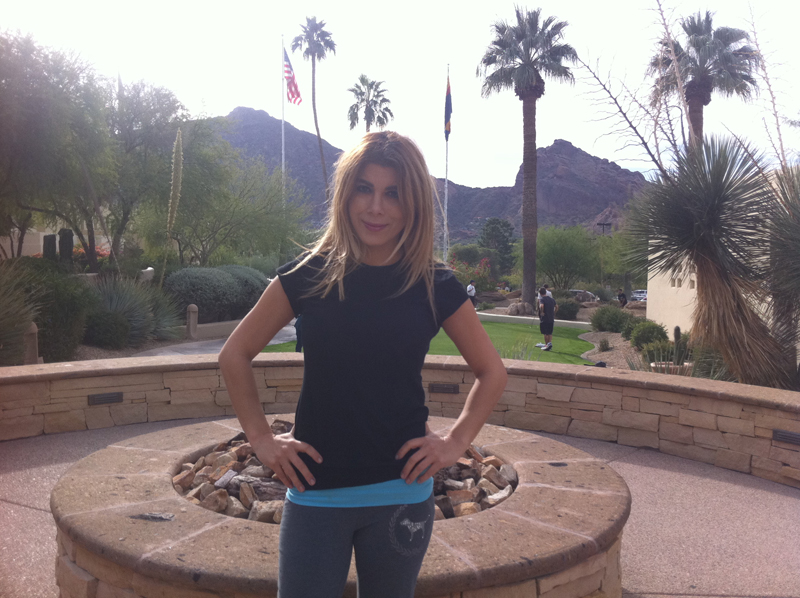 Marta Walsh North Scottsdale Realtor with Russ Lyon Sotheby's International Realty at the JW Marriott Camelback Inn Scottsdale Resort & Spa
Emma Stone's hair color. Emma Stone was spotted with a new blonde hairdo at the Trevor Live event in Hollywood, December 5, 2010. Do you love Emma's new blonde hair or you miss the red hair? BTW I hear Emma Stone is a Scottsdale AZ native (Talking Makeup & Marta Walsh's headquarters:).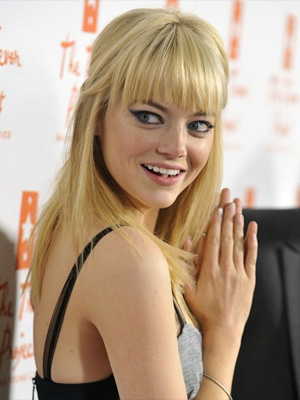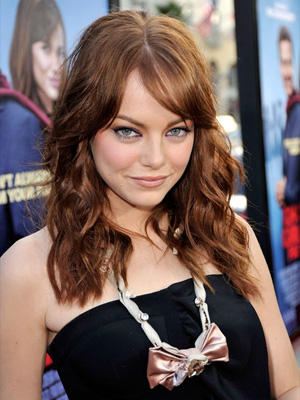 I had the honor to attend the reopening cocktail party of Elizabeth Arden red door spas in Scottsdale's Biltmore  Fashion Park last week, December 1st, 2010. The new red door spa in Scottsdale brings New York City chic to my (our) Scottsdale. The spa is beautifully designed with a very inviting ambiance as soon as you walk in. The ever beautiful Catherine Zeta Jones for the Elizabeth Arden ad campaign images also help.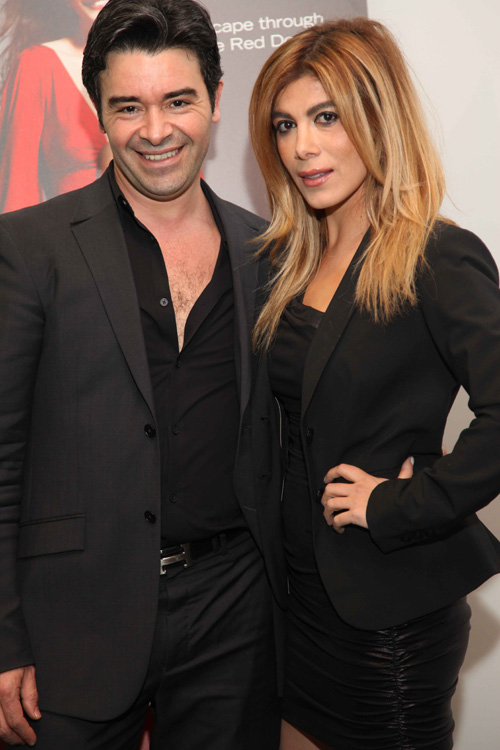 L to R: Zahir Ziani National Creative Director at Red Door Spas Elizabeth Arden and TalkingMakeup.com founder Marta Walsh
Photo Credit: Darrylee Cohen at www.perfectpartypictures.com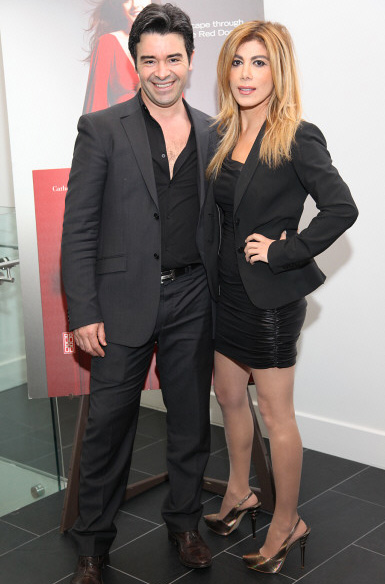 L to R: Zahir Ziani and Marta Walsh
Photo credit: Darrylee Cohen
A sneak peek to the VIP Wine Reception held last week, Thursday November 18th, 2010, at the Fratantoni Residence in Silverleaf North Scottsdale. This was a kick off event for the upcoming Cystic Fibrosis Foundation Wine Gala which will be held in March 2011. Before the event I stopped by at the 29 Cosmetics counter at Neiman Marcus in Scottsdale Fashion Square Mall to get my makeup done by the fabulous Hetty.

L to R: Hetty, 29 Cosmetics' makeup expert at Neiman Marcus Scottsdale and Marta Walsh at the Fratantoni Residence in North Scottsdale. Via: www.martawalsh.com.
You must see Hetty for anything 29 Cosmetics when you are at Neiman Marcus at Scottsdale Fashion Square mall, she is an artist. 29 Cosmetics founded by Lydia Mondavi, yes she is related to the Mondavi family and the wine makers. The line is utilizing the benefits of grape seeds, of course. I love how the makeup feels on my skin, the effect is very dewy and elegant.
Hello Loves! Read a press release about Marta Walsh joining Russ Lyon Sotheby's International Realty in North Scottsdale Arizona. Pretty cool!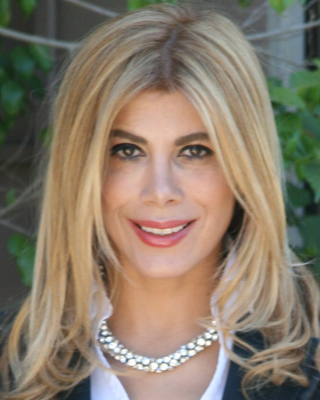 Marta Walsh North Scottsdale Real Estate REALTOR
SCOTTSDALE, Arizona (November 11, 2010) – Marta Walsh one of the top fashion and beauty bloggers in North America has recently joined Russ Lyon Sotheby's International Realty as a Real Estate Sales Agent.
Based out of the Pinnacle Peak Office Marta will be charged with helping both home buyers and sellers to meet their Real Estate goals.
On accepting the position Marta Walsh explained "It's a very exciting time for the Real Estate market with more people than ever turning to the Internet for information before making any decisions about buying or selling their house. I feel I have a unique position as a blogger and social media expert to connect with families who need the help of a REALTOR. I have always enjoyed meeting new people and look forward to helping my clients and to becoming a trusted name in the North Scottsdale Real Estate market." Read full article at www.martawalsh.com
North Scottsdale Real Estate. My favorite store H&M has opened this year (2010) in Scottsdale Quarter Arizona which became one of my favorite places to hang out. Ha! I just wanted to share with you a photo I took few nights ago of Scottsdale Quarter. This place is just beautiful! I LOVE where I live <3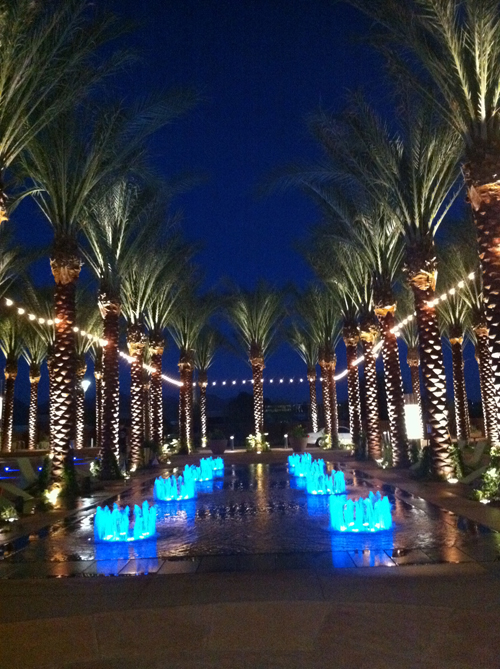 North Scottsdale Real Estate: H&M In Scottsdale Quarter a photo by Marta Walsh
For more about North Scottsdale Real Estate visit www.martawalsh.com
I'm super excited because after all my hard work going to Real Estate School and passing the Real Estate sales license exam I've joined Russ Lyon Sotheby's International Realty in North Scottsdale the Pinnacle Peek Branch. Russ Lyon was my first choice to work for because they have an unparalleled reputation and a dominant presence in the North Scottsdale Luxury Real Estate market. And it's where I want to be! I'm now working on my new site www.martawalsh.com and it's coming along nicely. Hope you love!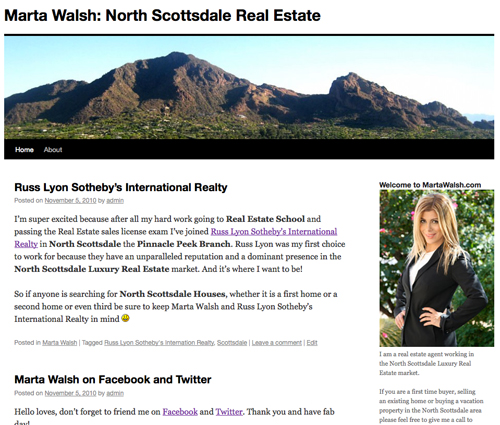 North Scottsdale Real Estate: Marta Walsh's New Site
So now I am a real estate agent working in the North Scottsdale Luxury Real Estate market. If you are a first time buyer, selling an existing home or buying a second home or a vacation property in the North Scottsdale area please feel free to give me a call to discuss your options.
Full contact details are available at: www.martawalsh.com