All Posts Tagged With: "Sephora by OPI"
CENTURY CITY, CA (January 11, 2011) – Twentieth Century Fox Consumer Products has teamed up with Sephora Americas to develop an exclusive collection of nail colours and prints for the ultimate pop culture phenomenon – GLEE. The "Sephora by OPI goes Gleek Chic" collection will feature a limited edition range of 10 new nail colour shades and three print nail design appliqués inspired by the show's colorful cast, fantastic music numbers and comedic references that all Gleeks know and love.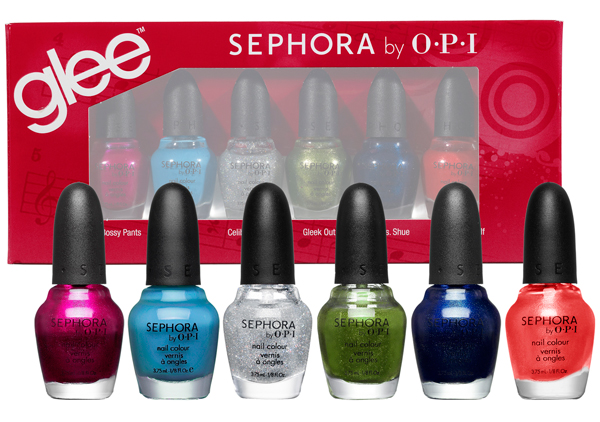 Sephora by OPI GLEE Collection nail polish collection
Whether you are a jet-setter or always on the move, Sephora offers a variety of beauty minis perfect for purses, pockets, and carry-ons that won't have you second-guessing your beauty routine. Now you can board beautifully by air, land or sea with these glamorous on-the-go favorites:
NEW Sephora Collection Summer Goddess Palette, ($36) – Achieve the ultimate summer look with a radiant bronzer and bright "summer eyes" eyeshadow shades. This all-in-one palette contains everything you need to capture summer's hottest look.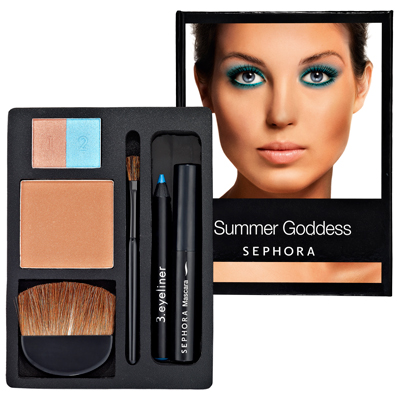 Autumn has arrived and with it an array of rakish hues to match the cool, crisp fall wardrobe. From matte finishes to smoky shades and fun designs, Sephora provides you with the latest nail necessities to polish off your dashing look.
Revamp your nails with these trendy colors:
· NEW! Sephora by OPI in Dark Room ($9) – The fall runways were flourishing with dramatic shades! Grab this deep hunter green with black undertones to make a statement.

· NEW! Dashing Diva Nails ($10) – Made for glamour gals on the go, these press on nails allow for a quick, flawless manicure minus the mess. From vampy decals to French tips, get a polished look in seconds!
· LIMITED EDITION! Sephora by OPI in Matte Metro Chic ($9) – Perfect for the fashion forward manicure maven, this matte-finish polish is a true beauty must-have.