All Posts Tagged With: "Shampoo"
The fist time I became aware of Privé hair care products was at the Elizabeth Arden salon reopening in Biltmore Phoenix AZ, they were on their product shelf. I finally got to try them this morning and I'm very impressed. I was worried it won't be effective in cleaning my hair as I noticed this is the case in some 'green' hair products.
Why I love Privé Concept Vert Shampoo and Conditioner?
It is something most women do on a daily basis – fight the aging process. Capitalizing on 50 years of scientific DNA, women can rest assured their age-defying needs are met with Redken's NEW age-defying regimen featuring NEW Cover Fusion professional haircolor, Time Reset at-home haircare range, and a Time Reset Salon Service to combat and prevent aging hair.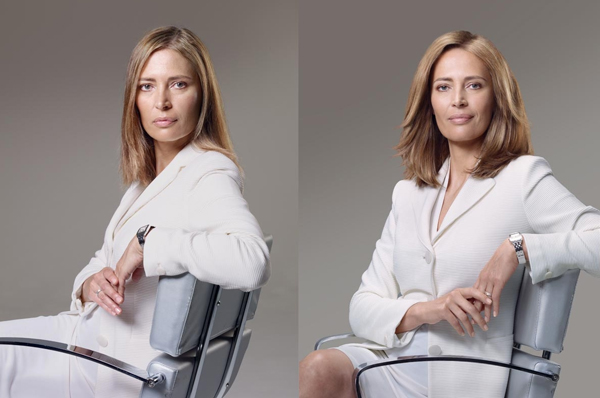 "Most of us are well-versed on the impact of age on the skin, and less attention is spent on the effects of aging on the hair," states David Cannell, Redken Research and Development Expert.
Watch Marta's video blog and find out why she is all about the NEW Sunsilk Hydra TLC hair care collection co-created with celebrity and top hairstylist Teddy Charles. Sunsilk Hydra TLC has lunched in March 2010. Please note that Marta's hair in the video was styled with Sunsilk Hydra TLC products. Hope you love:)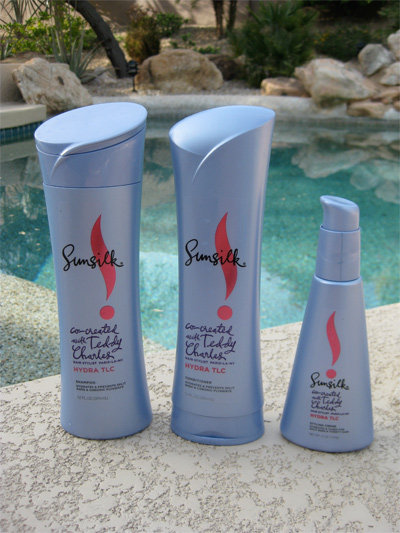 L to R: Sunsilk Hydra TLC co-created with Teddy Charles Shampoo, Sunsilk Hydra TLC Conditioner, Sunsilk Hydra TLC Styling Creme
Available only at Walmart and drugstore.com.
Michelle Williams hair tutorial by Celebrity Hairdresser Kimmi Hendrix.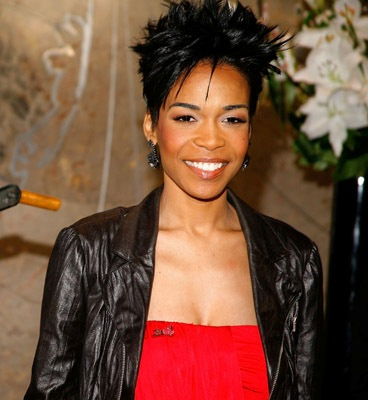 The Hairstyle: By establishing a look for Michelle as she steps out on her own in 2010, Kimmi Hendrix created a strong statement style to separate her from the Michelle of the yester years Destiny's Child. Texture, shape and finish were the key elements to Michelle's new look and it is adaptable to her many looks ahead.
How to get Michelle Williams hairdo:
1. Shampoo hair with White Sands Vegan Moisturizing Shampoo to infuse vital moisture back into each strand.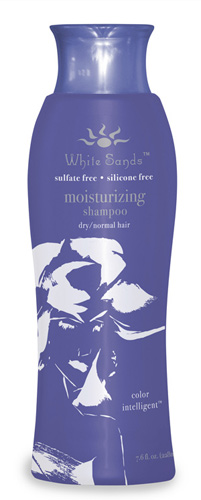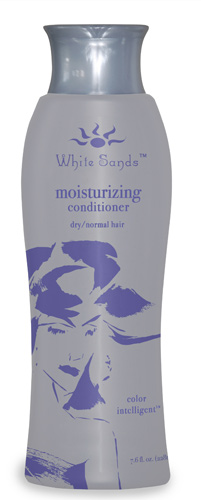 L to R: White Sands Vegan Moisturizing Shampoo and White Sands Vegan Moisturizing Conditioner
The NEW Garnier Fructis haircare products for Spring 2010 are available now at drugstores.

Triple Nutrition Nutrient Spray, $5.99
Garnier's FIRST two-in-one dual-action treatment spray transforms dry, damaged hair into well-nourished, healthy looking hair with an incredible shine. Perfect for that midday refresher and "pick-me-up" or use on wet hair for leave-in conditioning.
How To Get Adrienne Bailon's Hairdo: Are you in a winter hair rut? Need to give your hair a revival? Actress and singer Adrienne Bailon was feeling the same way when she came into the Hair Rules Salon in New York City this week. Adrienne turned her hair over to the salon team, led by texture- guru Dickey, to give her hair a much-needed boost. The mastermind behind the texture-based salon and hair care brand, Dickey has decades of experience bringing out the best in every texture imaginable, from the runway to the red carpet. "I want something new and different to start of 2010," Adrienne told Dickey. "I want to go back to blonde – they say that blondes have more fun; let's see!"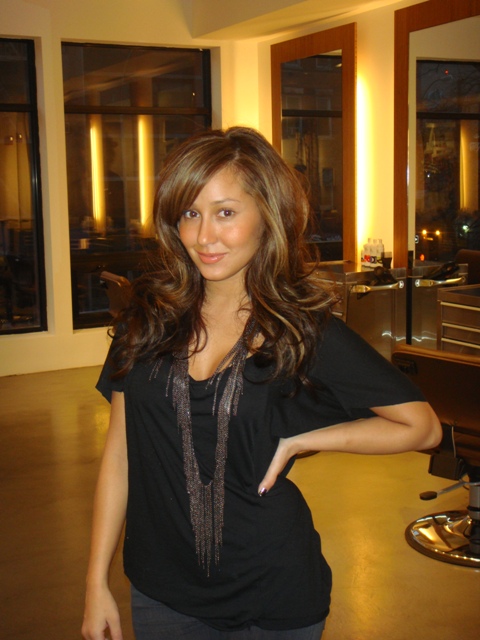 Adrienne Bailon Visits The Hair Rules Salon
Dickey and his team went to work, giving Adrienne gorgeous golden highlights, a clean cut, and a sexy blowout.
"I'm obsessed with my new color!" Adrienne gushed. "Ask any of my twitter followers – I literally ask at least once a week what color I should have. This will be my color for the next year at least. I just LOVE it – I look sun-kissed."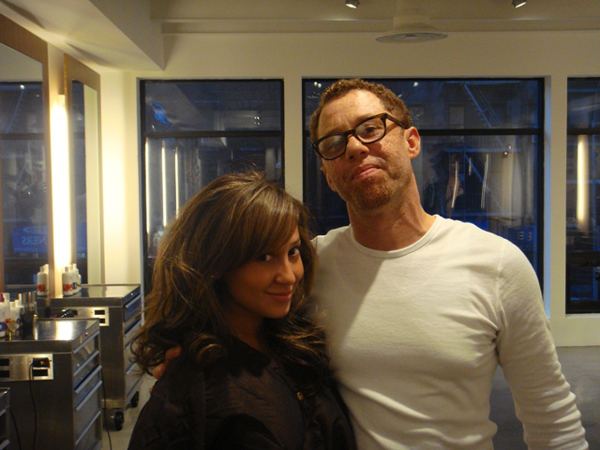 Adrienne Bailon and The Hair Rules Salon Dickey
Want Adrienne's golden tresses? Here's how in three simple steps from Dickey and the Hair Rules team:
It's been a long but fun beautiful year here at Talking Makeup. I've tried many beauty products and fell in love 100 plus times. Here is the list of my favorite hair products for 2009! I really hope you all enjoy "The List" and love them as much as I do:)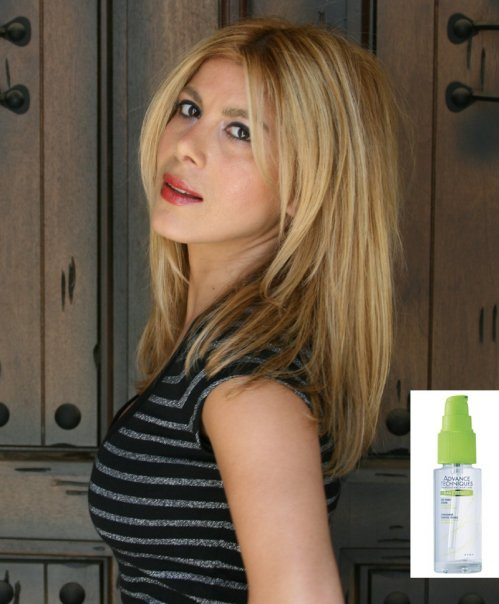 Marta Walsh is having a great hair day thanks to Avon Advanced Techniques Dry Ends Serum:)
Shampoo & Conditioner
For Blonde Hair:
1. Pantene highlighting expressions
2. John Frieda Collection sheer blonde
3. Redken Blonde Glam
Frizzy hair, dry hair, color treated hair:
1. Pantene Smooth Vitality
2. Pureology supersmooth and Pureology hydrate
3. Living proof no frizz
4. Paul Labrecque Repair
5. Moroccanoil moisture repair
6. L'Oreal Professionnel Paris vitamino color
7. Pantene Pro V Restoratives Frizz Control
8. L'Oreal EverPure Moisture
9. Leonor Greyl nourishing shampoo for long and dry hair
Today it's a good hair day here at the headquarters of Talking Makeup. My hair feels super soft and smells amazing. I like to thank Morocconoil haircare products for making my day/hair so beautiful.
These are the Morocconoil products that I used on my hair:
Moroccanoil Moisture Repair Shampoo: This shampoo is sulfate-free and gentle to hair. It doesn't lather a lot but enough.

Klorane's New, improved shampoo and conditioner with oat milk will be available in January 2010.
Oat milk based hair care has long been recognized for its gentle, softening properties, including amongst them the widely received KLORANE oat milk range. Now, KLORANE has taken further strides to modernize and improve upon its shampoo and conditioner duo for the whole family.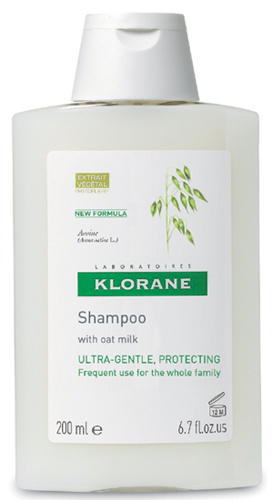 Watch Marta's vlog talking about her favorite haircare products for the winter. Marta is giving winter hair tips and she is all about Pantene Pro-V Restoratives Time Renewal Shampoo Conditioner and Mask.
Products mentioned in Marta's vlog:
Pantene Pro-V Restoratives Time Renewal Shampoo
Pantene Pro-V Restoratives Time Renewal Conditioner
Pantene Pro-V Restoratives Time Replenishing Mask
Visit  www.pantene.com for additional product details.
*Products in Marta's video blog for today were provided by Pantene.