All Posts Tagged With: "SK-II"
Cate Blanchett, who presented the award for best makeup at the 83rd annual Academy Awards is known for her flawless complexion. When you have flawless skin like Cate, you don't need much makeup. To get her award-winning look, the actress prepped her skin with SK-II Facial Treatment Essence and SK-II Facial Treatment Masks, both of which contain the highest concentration of SK-II's key ingredient, Pitera®.
What Cate Says About Facial Treatment Essence:
"SK-II is fundamentally different from other lines based on one indispensable product – the Facial Treatment Essence. It is like nothing I have ever used before, a clear liquid that you simply press into your skin. It clarifies and moisturizes. It basically does it all. As a result, my skin looks more balanced and healthy."
Luxury Moisturizing Creams: SK-II Skin Signature ($205).
SK-II's Skin Signature Cream has a light texture, yet provides long-lasting moisturization and is designed for both the day and night skin care regimen. The key is the unique formulation containing skin conditioners, together with Vitamin B3, Pitera and Oli-Vityl, a new ingredient for SK-II derived from an olive species that thrives in Tuscany, Italy. Marta Walsh is completely in love. If you had to buy just one face cream, then maybe this is the one. Simply amazing!

SK-II Skin Signature in 'real life'
Spring and Summer skin care: The NEW SK-II Facial Treatment UV SPF 25 is an advanced daily moisturizer that helps to shield the skin from everyday exposure of UV rays, while simultaneously pampering the complexion with Pitera, the exclusive ingredient found in all SK-II products, and moisturizers.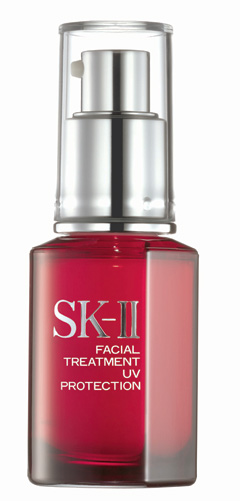 I'm all about good skincare lately! I'm in line with my new year's resolution (remember?) to properly wash my face before I go to bed and moisturize, moisturize, moisturize. My recent skincare helper is SK-II Cellumination Essence $138.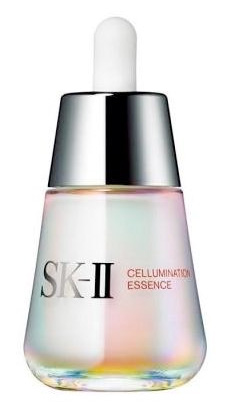 This illuminating serum by SK-II is  formulated to boost skin's translucency and evenness of skin tone and give you that 'Glow From Within" effect. Also contains SK-II's signature ingredient Pitera which is a unique yeast fermentation rich in vitamins, amino acids, minerals and organic acids to enhance the skin's natural rejuvenation process. This SK-II serum is very light and easily absorbs to skin. The result, happy skin in the morning and all day!
Want to know what's in Marta's shower? So many products I love these days, so little time to blog, lol. But here is a sneak peak to my shower and to some of my favorite face cleansers these days. As you can tell it's very challenging for me to take a shower lately, because I have so many decision to make as soon as I wake up. It goes like this: "Umm…which face cleanser should I use today?" lol.
CHANEL MOUSSE EXFOLIANTE PURETÉ Exfoliating Cleansing Foam Purity + Anti-Pollution: It's very creamy, it exfoliates, and gentle. Like with any face cleansers, avoid the delicate eye area.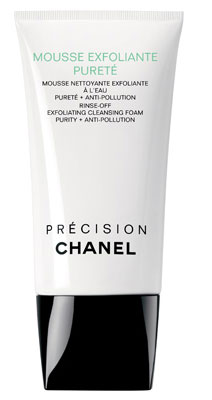 Philosophy Purity Made Simple:Very gentle and refreshing cleanser. One of the best creamy cleansers I've ever tried.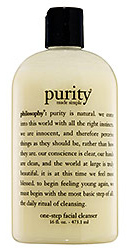 Kiehl's Rare Earth Deep Pore Daily Cleanser:If you like that fresh clean feeling after you wash your face, then you would love this Kiehl's cleanser. I'm hooked:)