All Posts Tagged With: "Skin"
Actress Ali Larter made her mark looking absolutely stunning at the Friends Without Borders Gala in Los Angeles. Ali was absolutely glowing in a creamy beige dress from Calvin Klein.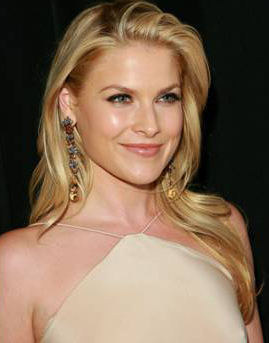 Here is how to get Ali Larter's red carpet makeup look thanks to mark Celebrity Makeup Artist Mai Quynh!
Eyes
"I used mark Keep It Going Longwear Eye Liner in Solid Gold (available Spring 2010) to rim the bottom of her eyes, and Jet Set to line her top eyelid. Next, I mixed mark I-mark Custom Pick Eyeshadows in Corset and Java and applied them on her lids using the mark All Over Eye Shadow Brush. I finished with mark Make It Big Mascara in Raven."
Kairos Acne Care, a hair care line that can help treat acne? Read more.
A pioneering way to help treat and prevent acne. Throughout their twenty years of nursing, Catherine Parker and Doreen Campbell have treated countless patients who thought they had tried everything to combat their acne. From cleansing constantly to switching skincare products, many acne sufferers had given up hope until Catherine and Doreen asked a crucial question: What kind of hair products do you use? The vast majority of patients had no idea that the formulas they used on their hair could have a big impact on their skin.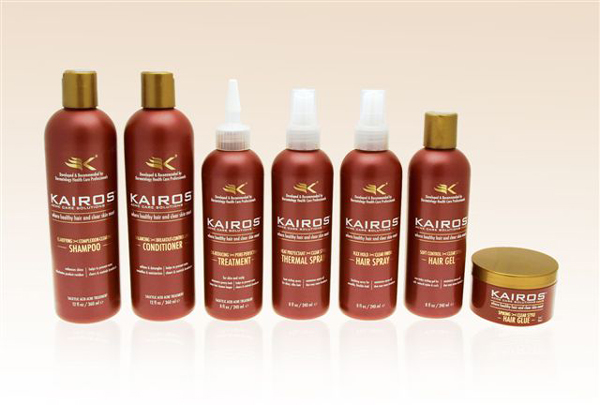 Drawing on years of experience working in an acne clinic as a Nurse Practitioner and Registered Nurse respectively, Catherine and Doreen developed the world's first hair care line designed to respond to the needs of acne sufferers: Kairos Acne Care.
Marta's new obsession: Sexy Little Things Noir Shimmer Powder By Victoria's Secret. You know how much I'm all about body simmer. I just found my new favorite. This shimmer powder comes in a bottle that dispense like a perfume. I can't think of anything more sexy and feminine than this. And, it smells amazing!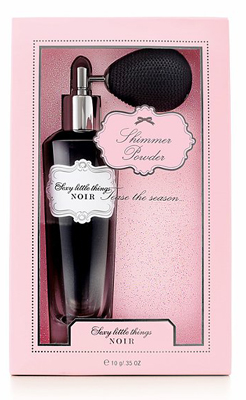 Shimmering powder touches skin with silver pink highlights and sheer Sexy Little Things Noir scent.
Another great scented shimmer powder for the body by Victoria's Secret: Sexy Little Things Give Me The Shimmers Shimmering Body Powder. I don't leave my house without it!
Do you know the feeling of waking up in the morning and your skin just looks and feels tired? You also feel your skin needs an extra treatment. An extra something! Well, the way I tackle this feeling is by applying the June Jacobs Cranberry Pomegranate Moisture Masque. This face masque is soothing, hydrating, and comforting. All the words I like to hear when I want to feel good:) Available at www.junejacobs.com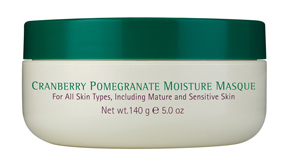 I can't rave enough about this body lotion: Itch Defense Skin Balancing Moisture Lotion for dry itchy skin from the Curél skincare experts. I've been looking for a body lotion like this that I can purchase at a local drugstore for the longest time. As you probably already know, I'm a fragrance-free body lotion fanatic. I do not like lotions that smell. I do not want it to clash with my D&G The One perfume. It hydrates my skin so well and it's perfect if you have sensitive skin or dry winter skin. Itch Defense Skin Balancing Moisture Lotion From Curél is on Marta's top list of body lotions!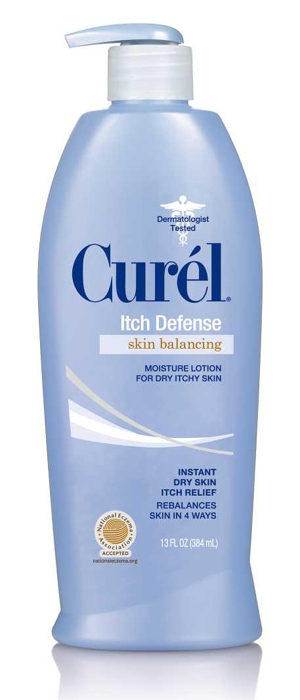 Itch Defense Skin Balancing Moisture Lotion From Curél the official comany description:
WHAT IT IS: Instant itch relief. Over one-third of women experience itchy skin all the time, regardless of season. And over 15 million people—including children—suffer from the most common type of eczema, which causes an intense itch. So why are so many people scratching? They haven't found relief—until now. Introducing Curél Itch Defense Skin Balancing Moisture Lotion for Dry Itchy Skin, a revolutionary solution to the irritation that causes itching.
Red carpet beauty scoop: get the look of Christina Applegate at the 2009 Emmy awards. Christina 's look was created by Makeup Artist: Joanna Schlip for Clarins.
The Makeup Look: Joanna was inspired by Christina's dramatic, sweeping gown by Basil Soda when creating her makeup look. The vintage glamour of the navy stunner called for simple makeup that still made a statement. With her hair pulled back in a chic chignon, Joanna was able to play up Christina's eyes with a sexy retro smolder, while keeping her skin fresh and lips softly pink. Like the dress, Christina's makeup exuded a Brigitte Bardot 60's cool, with a modern twist.

Emmy nominee Christina Applegate, nominated for Lead Actress in a Comedy Series for "Samantha Who" at the 61st Primetime Emmy Awards. Nokia Theatre, Los Angeles CA, September 20, 2009. Photo Credit: Mathew Imaging/WireImage.com
Skincare: To create a radiant glow, Joanna prepped Christina's skin with three steps: First she cleansed with Clarins Water Comfort One Step Cleanser. She then applied Clarins Multi-Active Day moisturizer, followed with Clarins Beauty Flash Balm for smooth, hydrated, radiant skin.
Foundation is one of my favorite thing about makeup! I'm all about getting that flawless skin whether naturally with great skin care, or faking it with the perfect foundation. The right foundation has the power to give you an instant makeover and that wow factor. Needless to say, applying foundation is a very important step in my makeup routine.
Here are some foundation tips from top makeup artist and NARS Cosmetics founder, François Nars:

François Nars (left) with model
What is the best way to identify the right foundation for your skin tone?
Natural light! Make sure you are in natural light when choosing a foundation shade. And, it should match perfectly with the base of your neck.
What is the biggest mistake women make when wearing foundation?
Wearing too much foundation or the wrong shade – either too dark or too light. Finding the right shade and right foundation texture is crucial. The skin's natural highlights should be shining through.
How often/what time of year should a woman have her foundation shade matched?
As often as needed; every time the skin tone changes. You should have several shades of foundation in your makeup wardrobe.
Use this step-by-step guide and have glowing skin all year long
Here's the scoop on what products you should think about using in your 20s, 30s, 40s and 50s to keep your skin looking great. With these regimens, you can be on your way to flawless skin in the new year. Who doesn't want that?