All Posts Tagged With: "Smallville"
Alaina Huffman is best known for her role on the Canadian television series Painkiller Jane, in which she played Maureen Bowers. Most recently, Alaina Huffman plays Dinah Lance Black Canary on CW's Smallville. In this interview, Alaina Huffman talks to Marta Walsh about acting and shares some beauty secrets.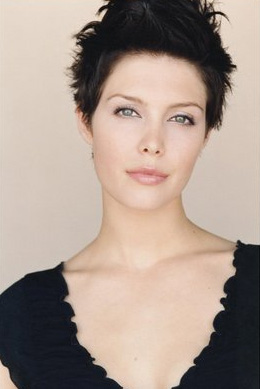 Actress Alaina Huffman.
Why have you decided on a career in acting?
Early on in my life I was a model and traveled quite a bit. I was discovered as a model in a local shopping mall in Vancouver, Canada. My parents then got a transfer to Texas. I was living in Germany at the time planning to stay in Europe as a 'Bohemian Model Chick'. My parents convinced me to leave Europe for Texas. I was under 21at the time and I had the perfect opportunity to receive a Green Card, or a permanent residency in the US. In Texas I discovered a good modeling market while I was putting myself through college. Then a call came in for a movie. I went on an audition and got the role. I then got involved in local film festivals in Texas. Clearly acting was something I enjoyed a lot which at the end triggered me to move to Los Angeles.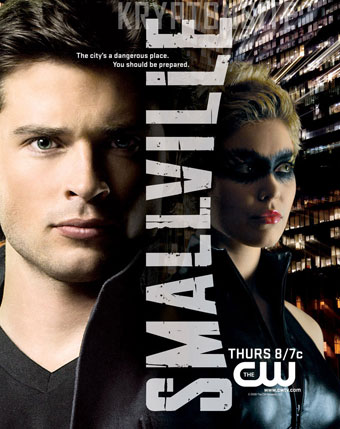 How do you like living in LA?
I feel more at home in LA. I used to live in Tokyo and in Germany and it was much bigger shock coming to Texas than any of these International cities. Although at the end I enjoyed living in Texas, I still consider LA as my home. I have 2 kids who were both born in LA. Most of my friends are stay home moms, which allows me to have a life outside the acting world.
I'm thrilled to reveal that Noa Tishby, accomplished actress and producer of HBO's hit drama series In Treatment, is on the cover of Beauty Interviews November 2008 edition.
A little bit more about Noa Tishby:
Noa Tishby is an Israeli born actress who plays the role of 'Kiki' together with Matthew McConaughey and Jennifer Garner in a romance comedy film: The Ghosts of Girlfriends Past, scheduled to be released in 2009. Noa Tishby is also the co-executive producer of HBO's new hit drama series: "In Treatment" . The show follows psychoanalyst Paul Weston through his week. In Treatment is based on a Israeli drama called: Be Tipul which was created by Hagai Levi with Ori Sivan and Nir Bergman. Noa Tishby is married to an Australian media personality and the host of "Australian Ideal", Andrew G.
I caught up with Noa Tishby on a busy Monday afternoon and had an amazing opportunity to chat with Noa about her beginnings in acting, current and upcoming film projects, life in Hollywood, and some beauty secrets.
Also in Beauty Interviews.com November 2008 edition amazing interviews with: Ken Paves, Celebrity Hair Stylist who is also known as 'Jessica Simpson's Hairstylist', and creator of Hairdo a line of clip-in-hair extensions.
Ada Polla of Alchimie Forever skin care products.
Danielle Raynor and Laura DiGirolamo founders of Lavanila Laboratories Perfumes.
Also in Beauty Interviews.com this month: Diane Hammond founder of Nailtiques, Miami Dermatologist Dr. Rodriquez for Aveeno, and actress Alaina Huffman who plays Black Canary in CW's Smallville.